I recently said that Marmite was the last girl to moult. Ebony had had a partial moult late summer after her one broody spell.
Suddenly instead of heaps of little black feathers in the run and chicken shed I am finding huge heaps of big black feathers. Ebony looked a bit tatty but not as bad I would expect considering the huge amount of feathers I have been picking up over the last few days.
Then yesterday I saw that she too had lost her tail. I had to gently move Speckles aside to get some photos.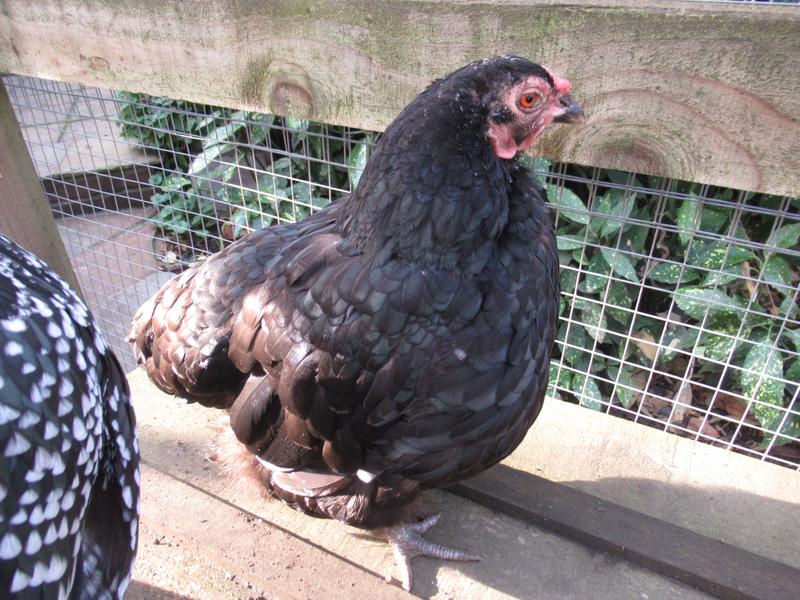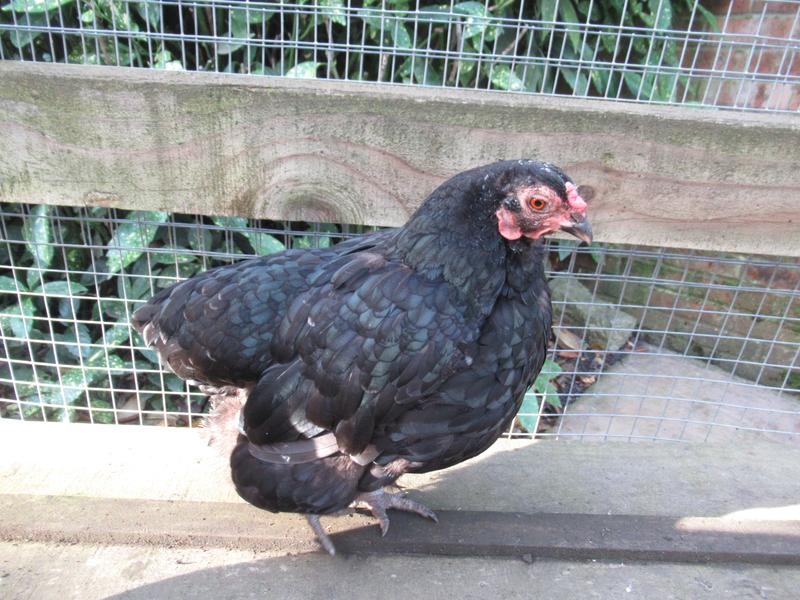 What I find interesting is that two different breeds and different sized girls but with the same colour feathers are both moulting at the same time and have both lost their tails at the same time. I expect it is just coincidence.
For a bigger sized girl Ebony looks even more odd with no tail. Tail feathers grow back quickly though so I am sure she will be back to normal soon. And here is one girl with no loss of confidence during moulting. Ebony isn't afraid of anything and it was easy to get a close up of her.