I planned to give the girls yogurt as their Christmas treat but they got a bit of an early treat this morning. I was giving them their morning sunflower hearts when I knocked the plastic carton that I decant the corn into. The lid flew off and corn tipped into the bottom of the store cabinet and also onto the chickens' patio.
I decided to leave the store cabinet doors open and let the girls clear up for me. So they started their day off with extra corn. I then gave them some allotment chard for their daily greens. We are still digging up clumps of chard each week for the chooks.
Mid morning I took in their Christmas yogurt treat in four little dishes. The main flock are used to little white dishes meaning a treat coming in but the chicks were too busy with the chard to notice even though there was very little left on the chard. Notice the chicks in the background of the first photos with the yogurt.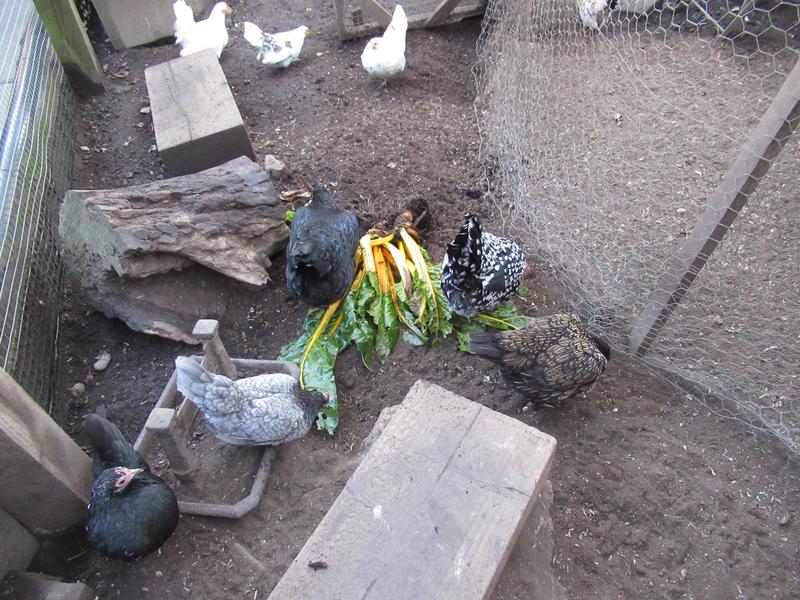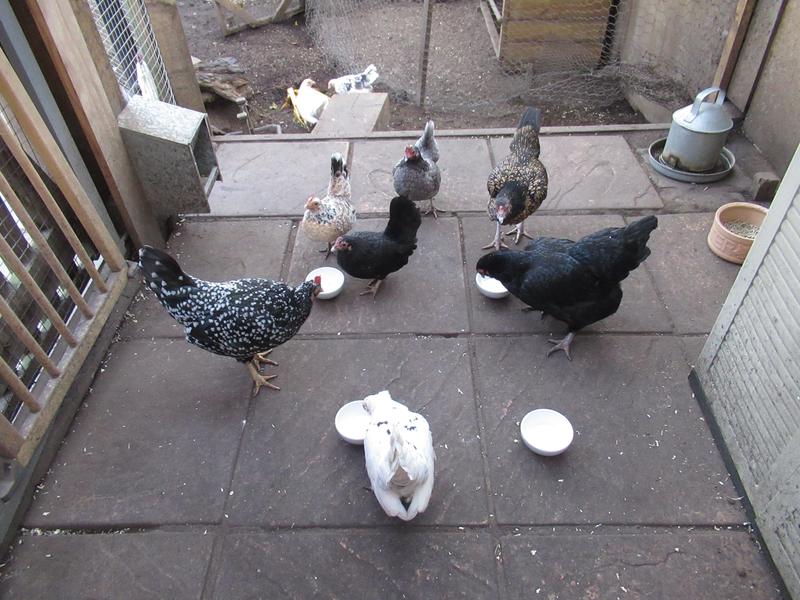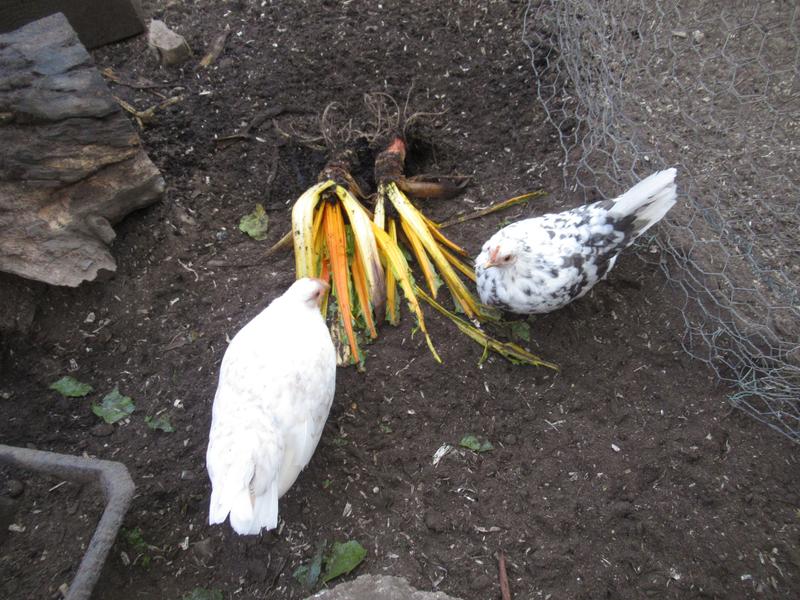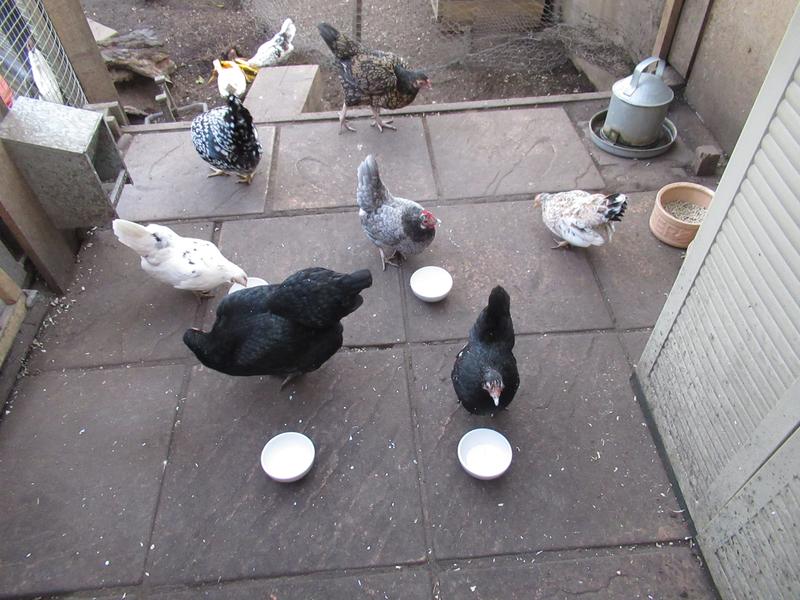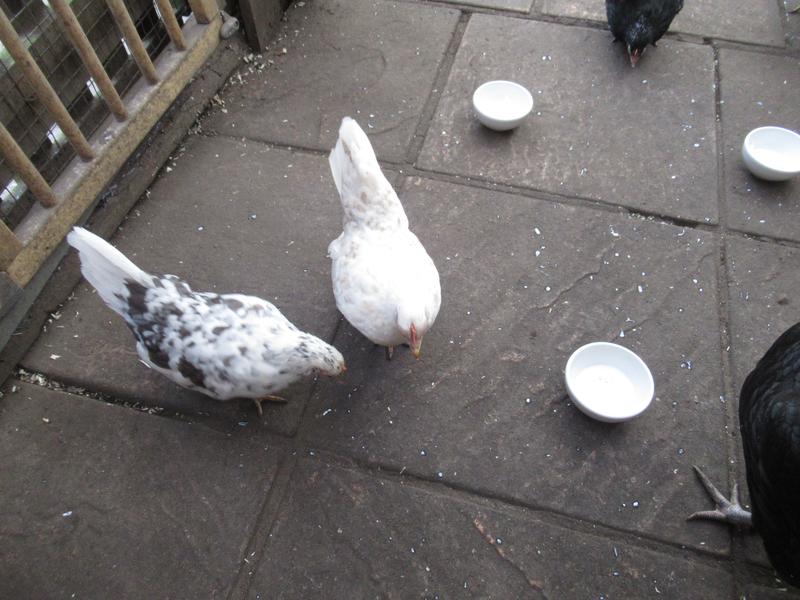 The chicks are always last to the treats but once the rest of the girls have moved away the chicks always get their turn. I think we have very happy chooks.
I would like to wish all my readers a very Happy Christmas under these current difficult circumstances and hope for a better New Year for everyone.