It's been a very cold start to the year. Even so if there is a patch of sun the girls will find it and they love a dust bath together.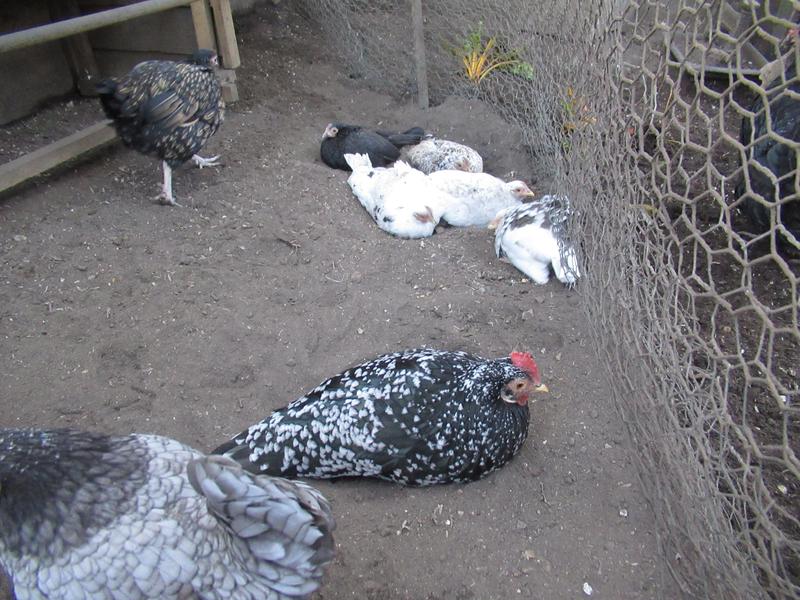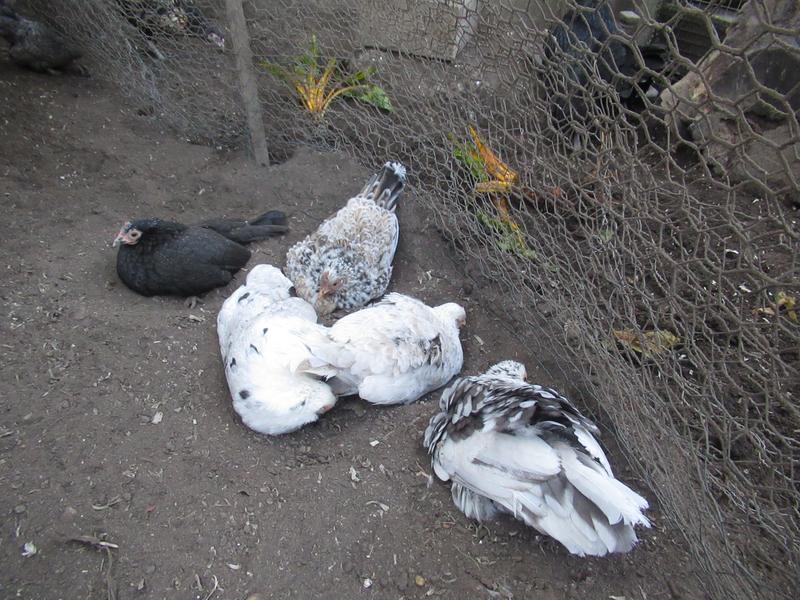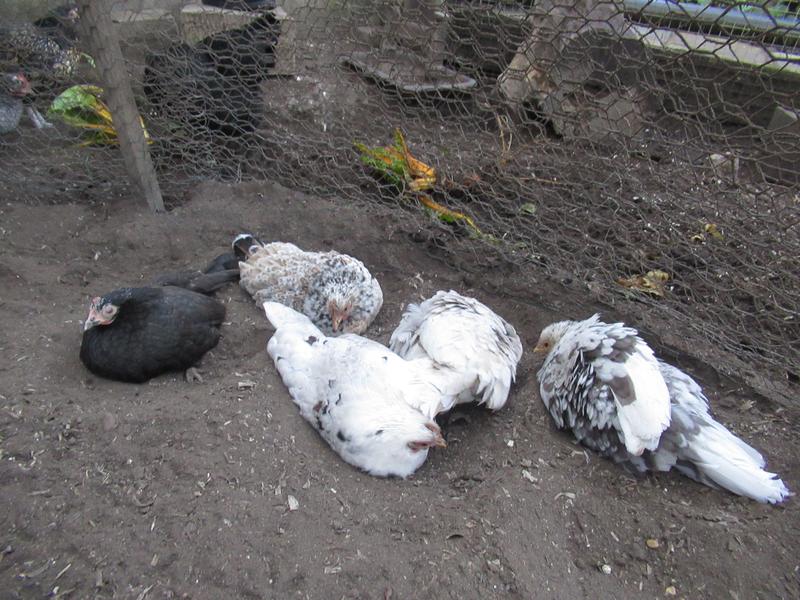 Speckles was dust bathing nearby, in front of the little girls, in the first photo. Smoke is often not part of the little girls' group. Smoke is the only aggressive girl among the little girls and they often keep out of her way. Smoke doesn't seem to mind being a bit of a loner though.
In the same way Ebony is the only aggressive girl of the bigger girls. Flame and Speckles don't seem to mind though and Smoke isn't bothered by Ebony either. They seem to recognise each other as the most fierce.
Because of this Smoke is top girl of the little girls. However Ebony is number two of the bigger girls as Speckles maintains her top girl position because she is the eldest and has been part of the flock for the longest time. Speckles manages to maintain top position without aggression.
It is all part of life as a chicken though and the little girls don't seem bothered by it. The pecking order must be maintained.