There isn't a lot going on in the chicken run at the moment. It's an in between time of year. Shadow and Sugar are showing an interest in the nest boxes.
They like to spend time on the ramps pecking at the pine shavings and some times scratching the shavings out of the nest box but I don't think they are actually ready to start laying yet.
However it does mean that they will know where to go when they are ready to start laying. I don't anticipate any problem with them laying in the right place.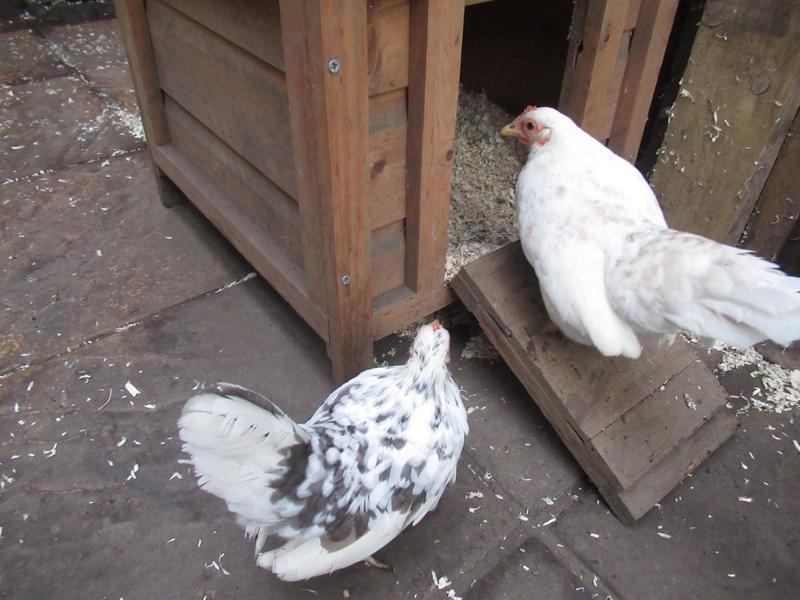 Yesterday was very cold and I decided to give the girls some warm mash as a treat.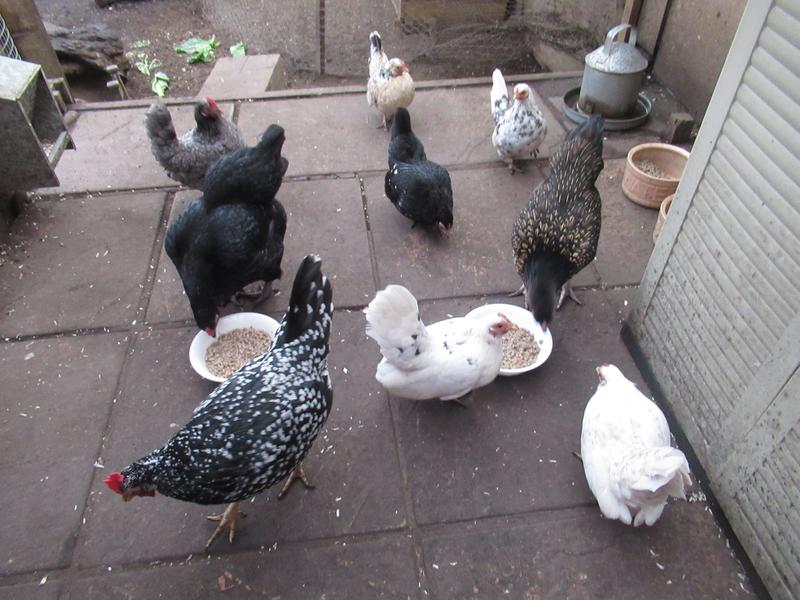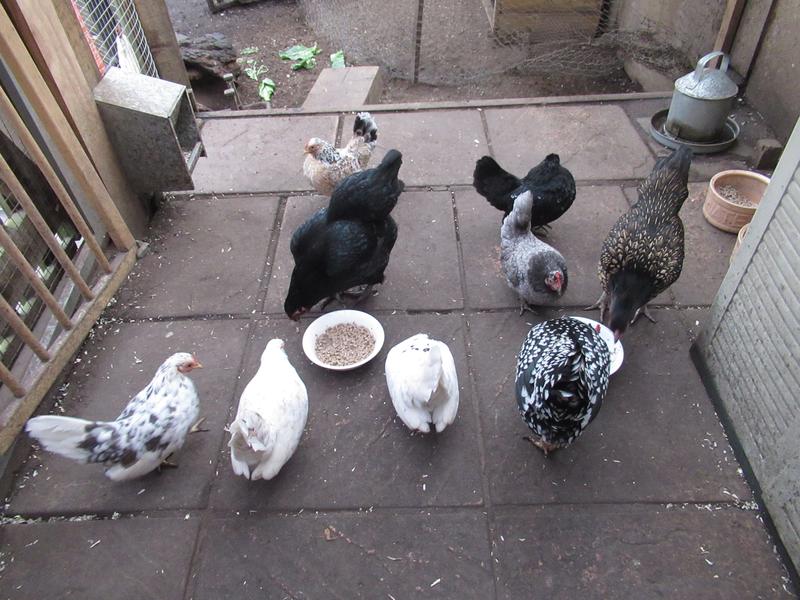 It didn't take long for the mash to disappear.
In other news Ebony laid two eggs at the end of December and another two at the start of January but hasn't laid since. Her last egg was the soft shelled egg eleven days ago.
Smoke has now gone broody so that's the end of egg laying for the moment. Smoke has been laying for a month and has laid seventeen eggs which is pretty good for her between broody spells.
So after having unexpected eggs in December and January there will now be a lull and I don't expect any more eggs until February. You never know though as these girls are often able to surprise me. I will be reporting back when we get our next egg.