Although our flock of nine girls get on together very well and are often all together there are also times when they are a flock of two parts.
Sometimes the three bigger girls will be perched together while the smaller girls are hanging out together elsewhere.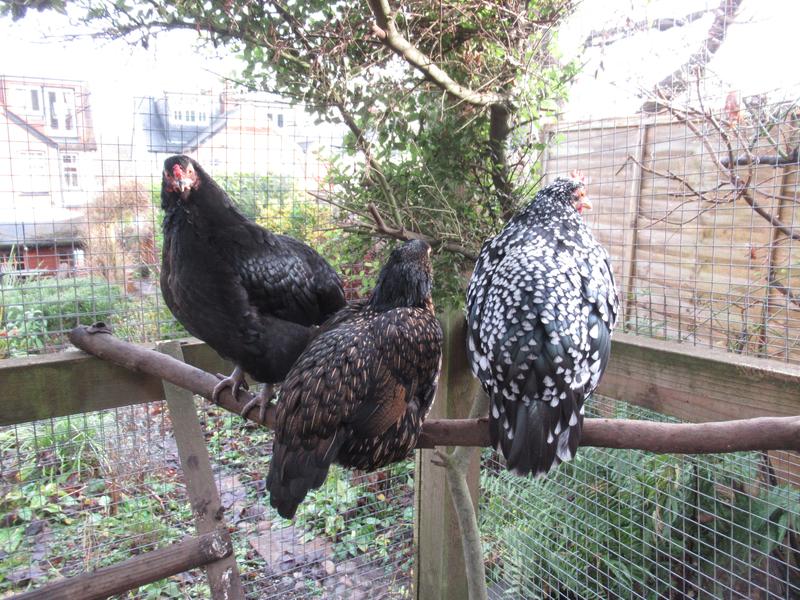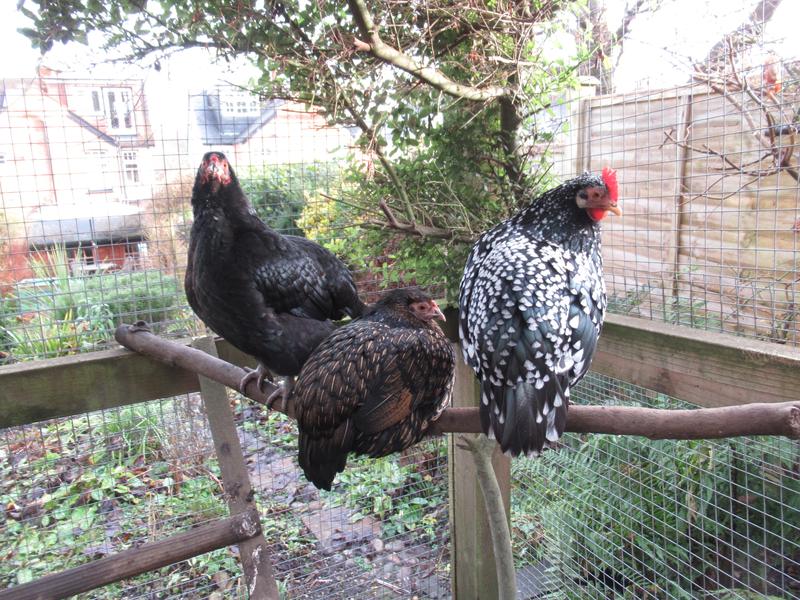 This perch is Flame's favourite perch and very often if she is missing from the flock I will find her here but at other times Ebony and Speckles will keep her company.
This perch recently rotted at the ends and fell down. Because it is the very favourite perch we rescued it. My lovely husband cut the ends off and nailed it back in place. Despite being a bit shorter it still remains the favourite perch so it was worth saving.
I love to see the bigger girls hanging out together.