Yesterday it snowed from nine o'clock in the morning until twelve o'clock lunch time. The flakes were the biggest we have ever seen and the snow was the sort that sticks together and settles quickly. It was quite dark in the chicken run.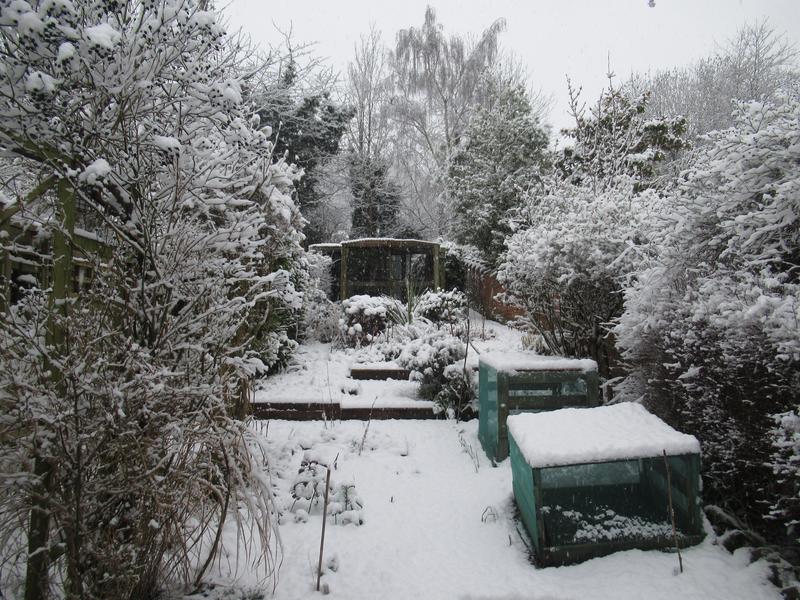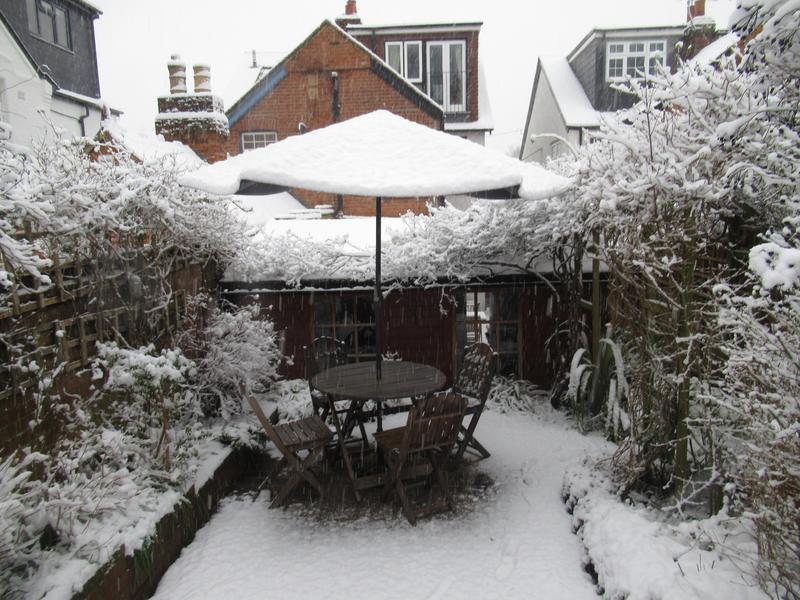 Over night the snow froze and this morning it was crunchy. Today we have blue sky and sunshine so I took two photos of the same views.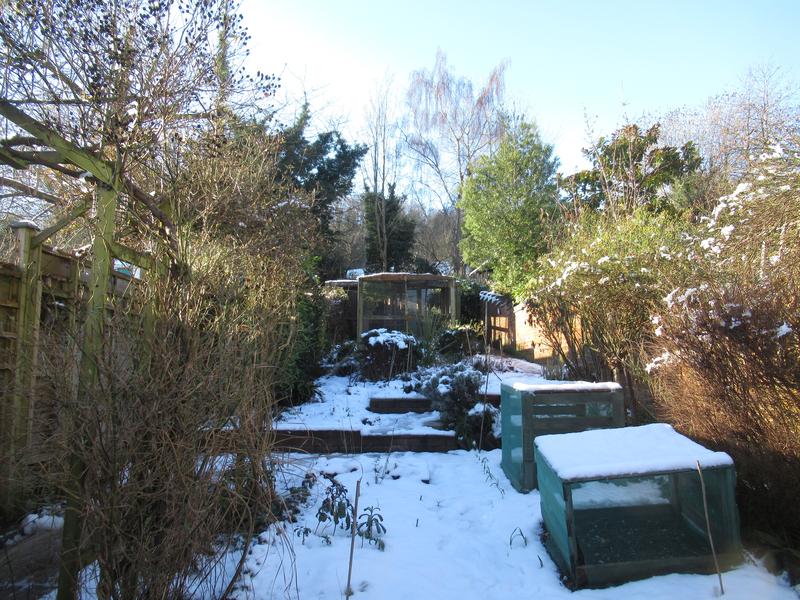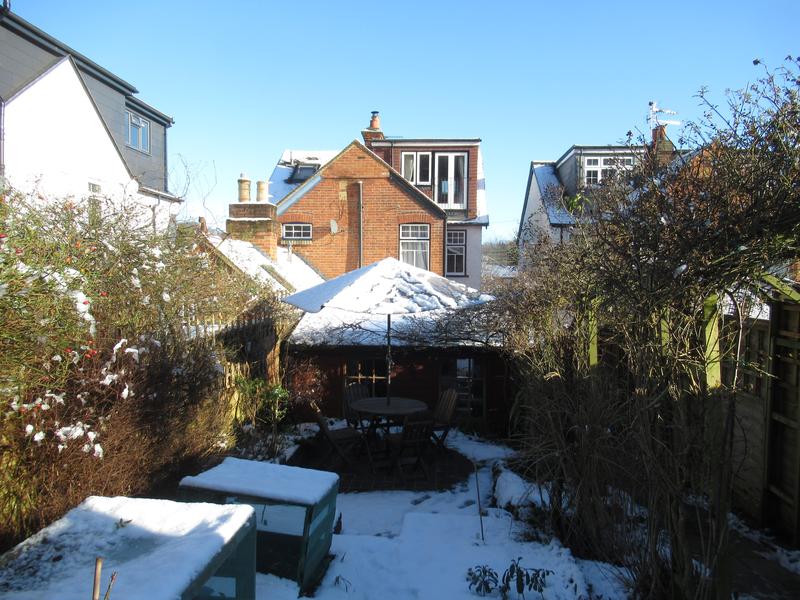 We are being ultra careful as it is thawing and freezing and although it looks beautiful it is treacherous. When I go up to the chickens I walk on the crunchy snow.
I have had to take the chickens some water first thing in the mornings as it freezes overnight. We are not used to this. The sun today is most welcome though.