I have talked recently of how sometimes the flock seems to divide into two parts of bigger girls together and little girls together. There are other times when the flock are very definitely all together.
The weather has recently made the flock stick very closely together. First there was the snow which when it settled on the chicken run roof it made the run quite dark.
The entire flock formed a very close bunch in front of the large wooden shelter. This spot had the most light as the light came through the weld mesh at the side of the hatch. The girls didn't move far from this spot.
On the second day, with the snow still settled, there was blue sky and sunshine. The entire flock perched on the branch perch above the ladder where it gets the sun at this time of the year.
After three days of the snow being settled it disappeared after a night of rain. It has rained every day since. This morning while I was cleaning the chicken shed it bucketed with rain. This is quite noisy on the chicken shed roof.
I looked to see where the girls were and the entire flock were inside the large wooden shelter or standing just in front of it. I didn't have my camera with me though. The three bigger girls were perched inside the shelter. The little girls were either perched in the shelter or standing just inside and a couple of them were standing in front of the shelter.
It always amuses me to see the flock go to the shelter when it rains because the run is roofed and it is dry at the top end of the run. I think it is the sound of the rain on the roof that sends them in to the shelter when it rains heavily.
What is endearing though is that in any kind of odd weather the girls form a very close unit. At these times they are very much one flock.
The day the girls all perched together in the sun I took a photo from outside of the run in case they jumped down once I went through the gate. I kept this photo because it shows Flame who was at the back and not easy to spot in my photos from inside the run.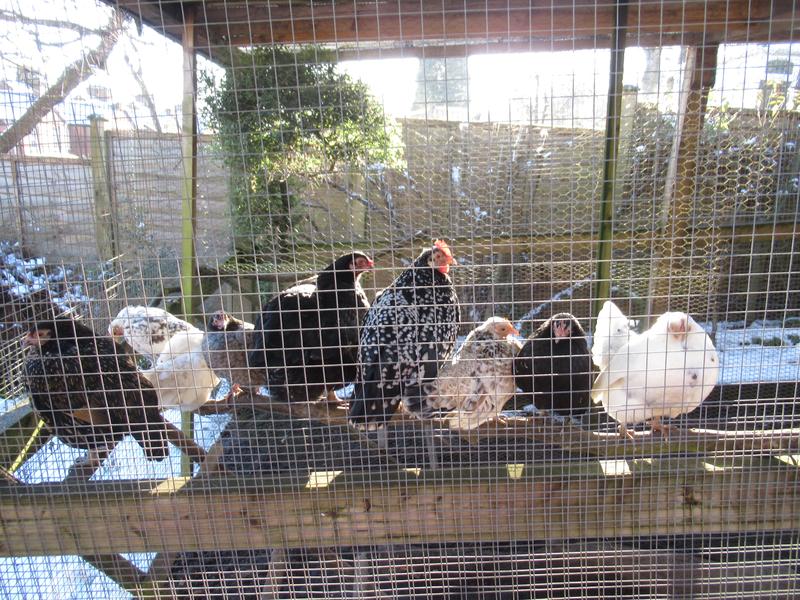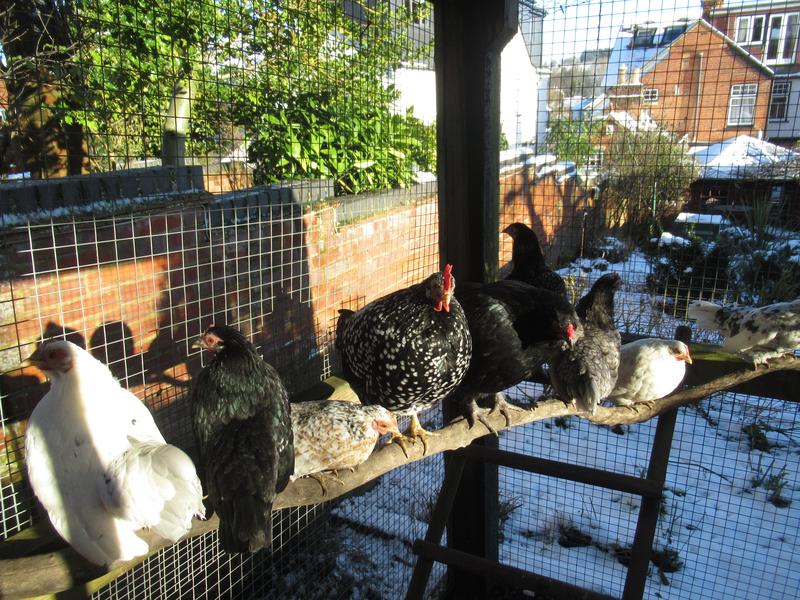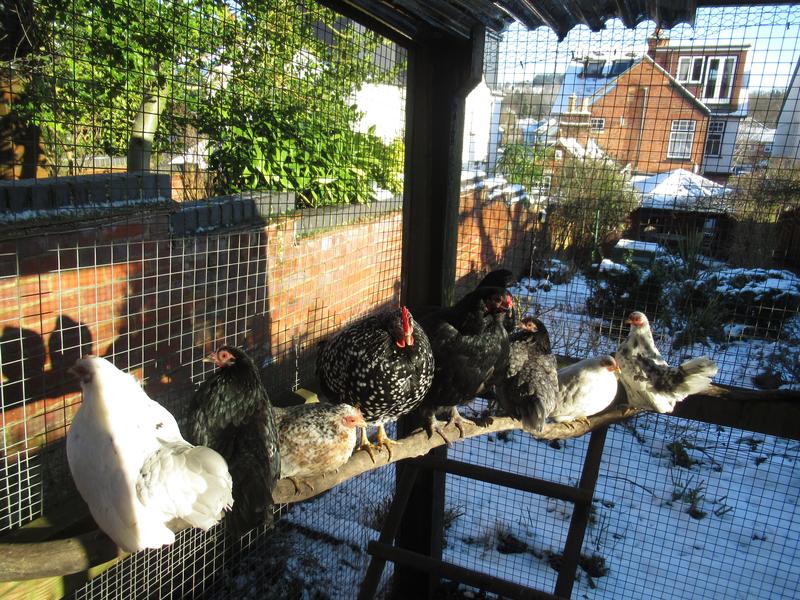 It warms my heart to see the girls together like this.