I have never posted so infrequently but there really hasn't been much to post about recently and the weather has been awful.
It seems to swing between being really wet or really cold. We have had weeks of rain and now a week of freezing temperatures is forecast. I will be going out first thing every morning with water for the girls.
Despite the awful weather I think Shadow is getting ready to start laying soon. Her voice has changed and she is very vocal at the moment. Both Sugar and Shadow have been scratching and pecking in the nest boxes and they both have red faces and combs.
I have been hovering my hand over their backs to see if they will squat which is always a sign that they are getting near to starting to lay. Neither girls were squatting until a few days ago when Shadow started to squat for me.
I have been trying to get a photo but keep missing it. I hold the camera in one hand and touch Shadow's back with the other then click. Each time the squat is so brief that by the time I have clicked Shadow has raised up again and then bounces out of the way.
Shadow and Sugar are fine for me to get close to them and take close up photos but Shadow doesn't appreciate me touching her.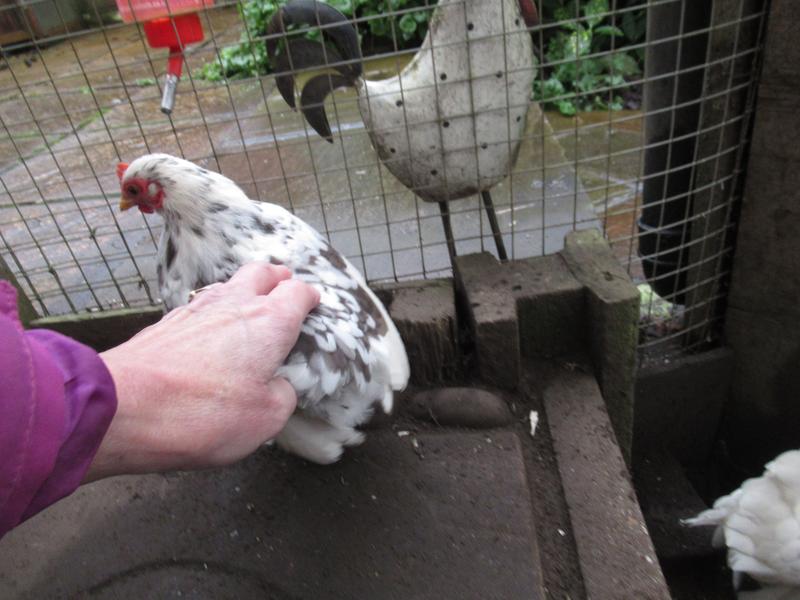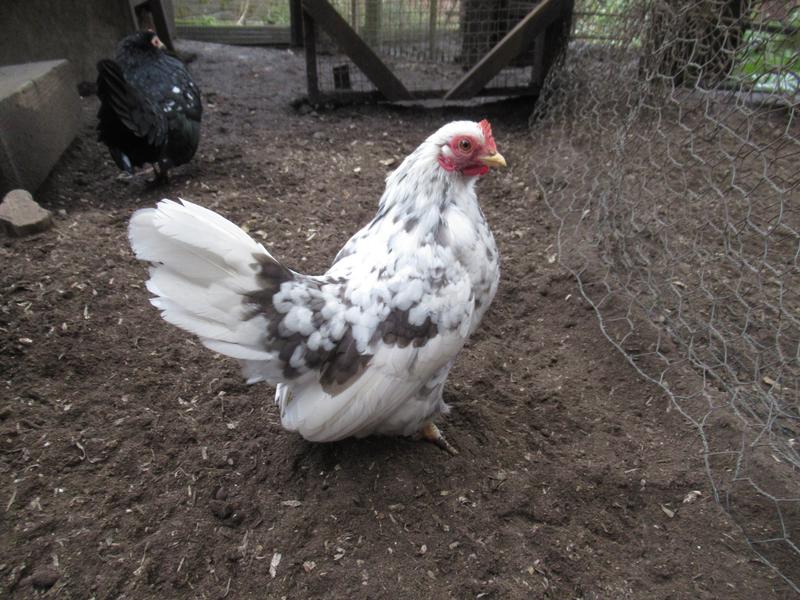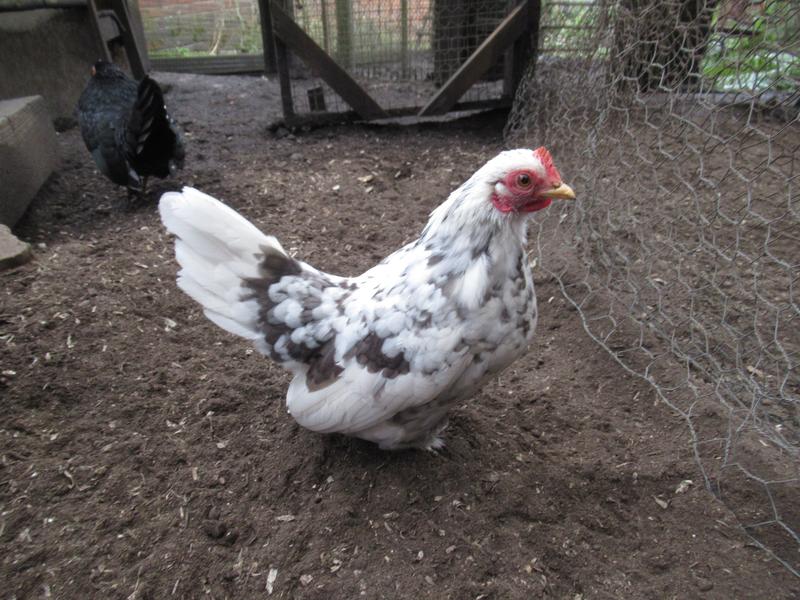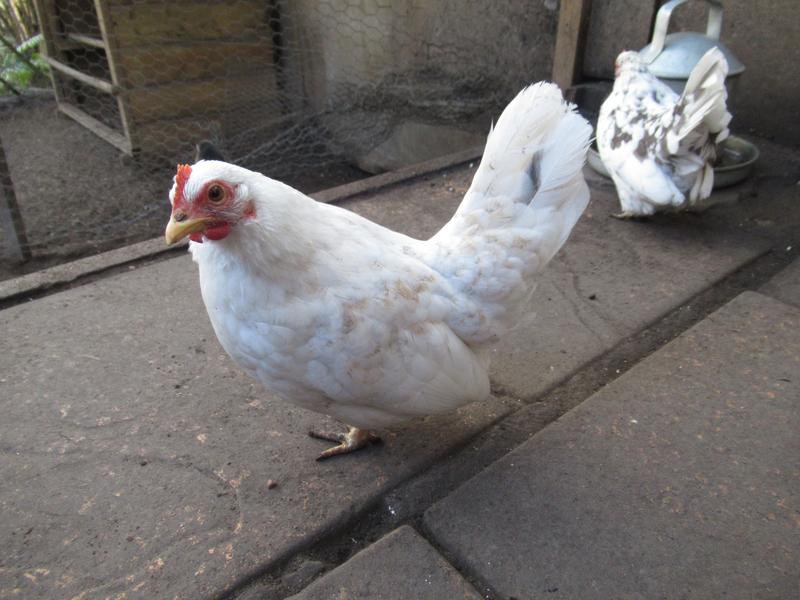 I think that Shadow may be just a bit older than Sugar as her voice is more mature. When we first had these two Sugar was always the first into everything and Shadow would follow her everywhere.
These days they are more independent. They have little spats between the two of them. They run at each other with chests out. Then just recently at bedtime I first noticed that they weren't always perched together and then noticed that shadow would give Sugar a peck at times during the bedtime line up.
There is no doubt that Shadow has become the top girl of these two. The pecking order always has to be established but it is surprising when such a tight little pair begin to do this. They still spend a lot of time together but they are happy to be apart too. Our youngest girls are growing up.