When Shadow started to squat for me a few days ago I knew that she was getting ready to start laying. Yesterday Shadow was very vocal and was going in and out of the nest boxes.
Shadow went in the nest box by the gate in the afternoon and she was very vocal. She then went quiet and settled down. It was quite late in the afternoon.
At dusk I went to check and all the girls were in the chicken shed. I checked Shadow's nest box and there was her first egg. It was a typical first egg, small and with a blood streak on the shell.
What a clever girl to get her first egg laid in the right place.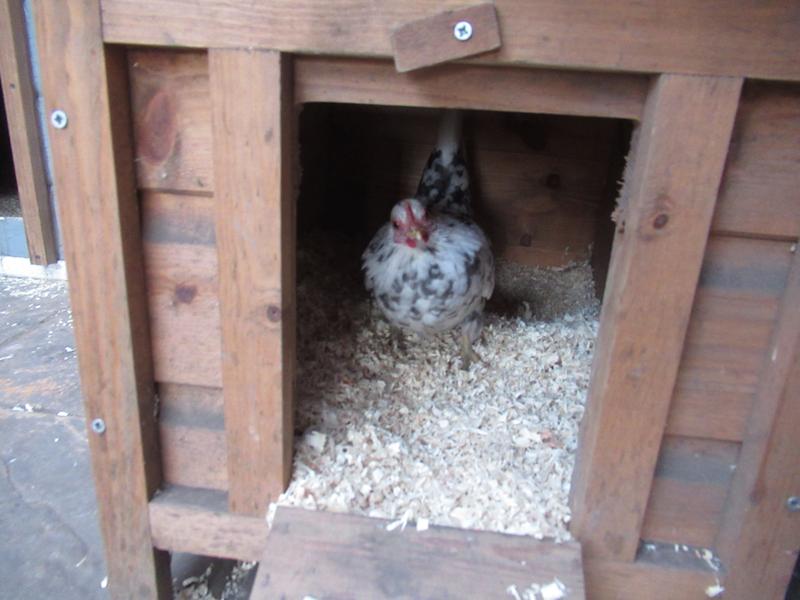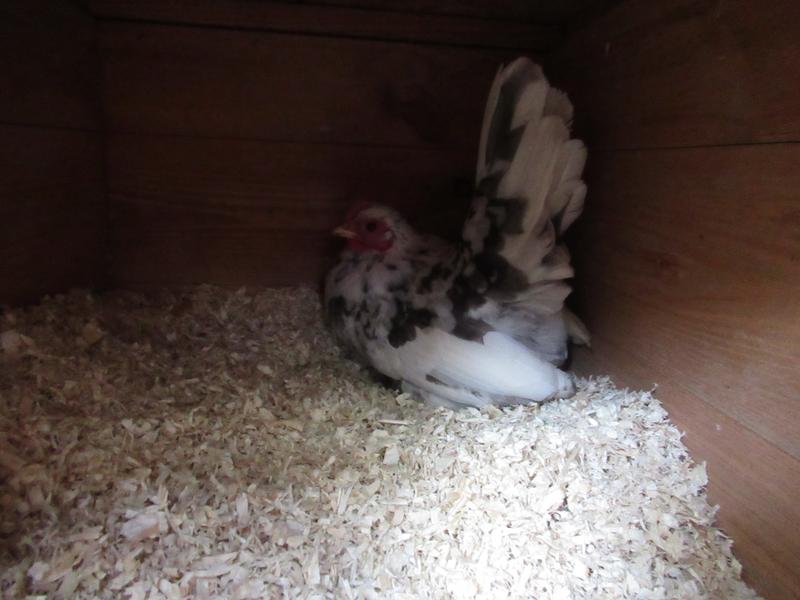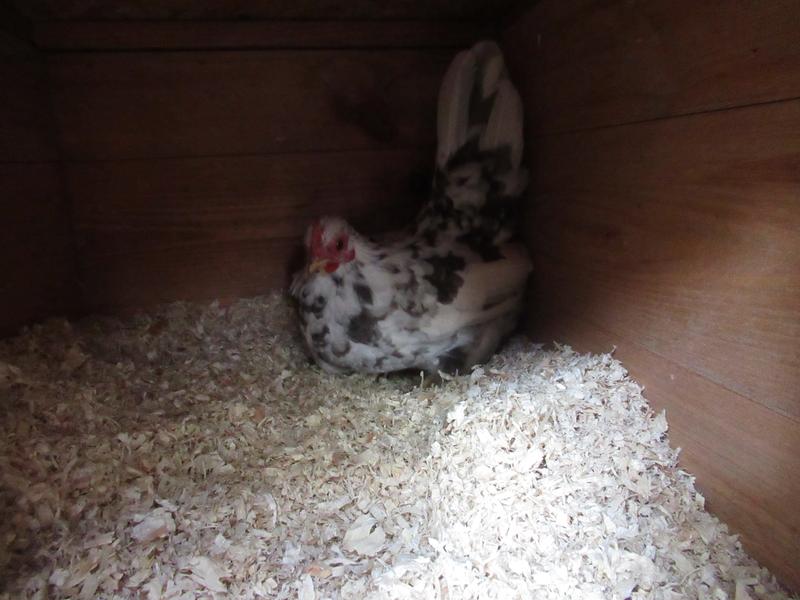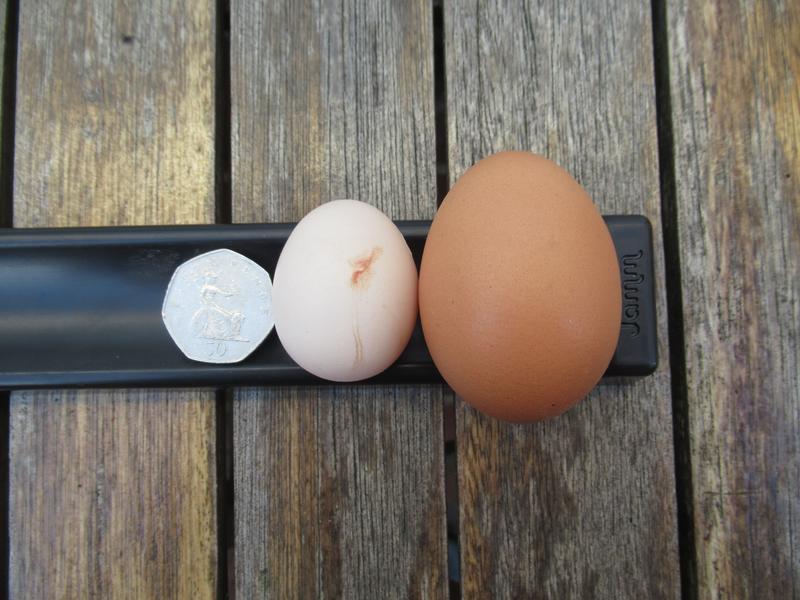 For size comparison I put a fifty pence piece to the left of Shadow's egg and a shop bought, medium sized, egg on the right.
Well done Shadow! What a clever girl.