Flame seems to like sharing a nest box. If another girl is in a nest box Flame will always choose to share.
Today Sugar was in the nest box first.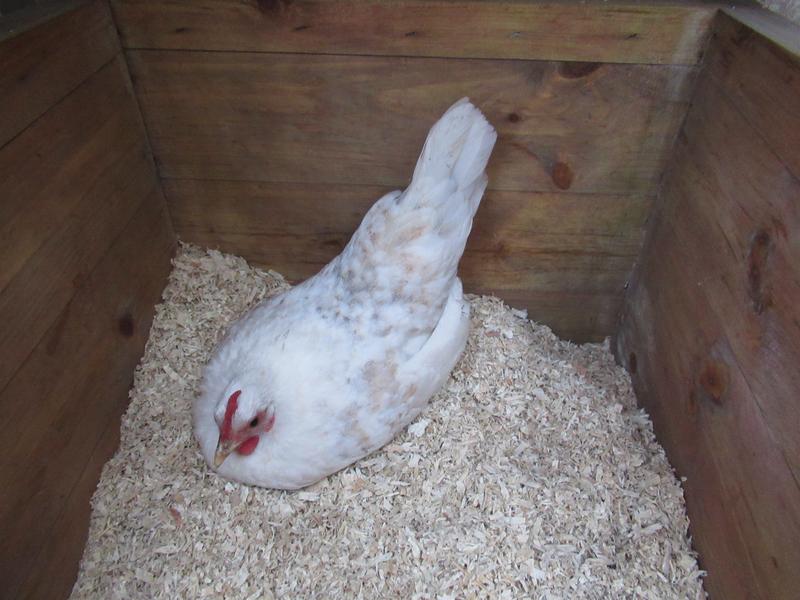 Flame was making the mournful sound that she always makes when she is about to choose a nest box. The next time I checked on the girls Flame was settled in the nest box with Sugar.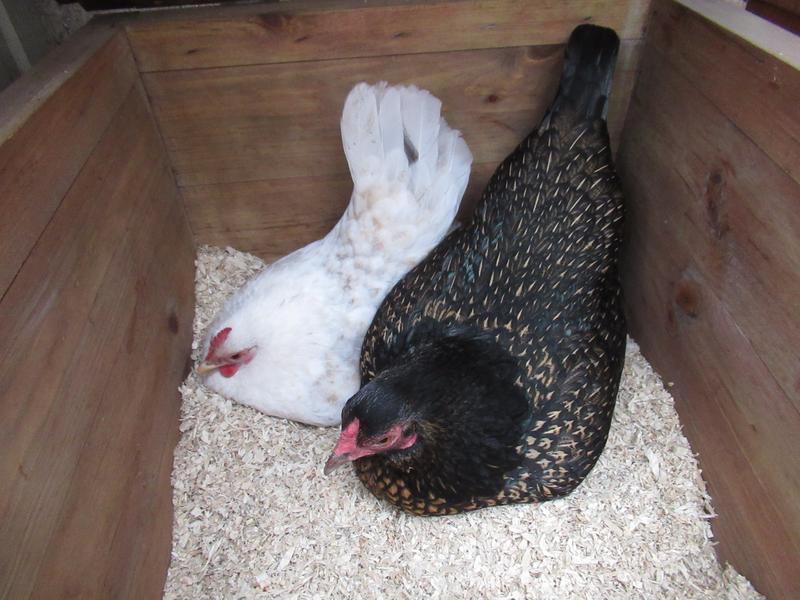 The next time I checked Sugar and Flame's eggs were side by side. It looks as if Sugar is just putting up with Flame's company. It is quite sweet though how Flame likes to share. I love seeing the different sized girls together like this.
In other news Smoke laid her first egg today since her broody spell. This is only two weeks after her last egg so not too bad. Just one week broody and one more weeks break.
That's all the girls laying except Speckles and Ebony. Speckles I don't expect to lay but I am a bit perplexed by Ebony's lack of laying.
Plenty of eggs though so not a problem as long as all the girls are happy and healthy.