Speckles was our oldest girl and we knew that the day would come when we would lose her. What we didn't expect was for it to be now.
What I would have expected was a gradual slow down. Speckles was still eating well and enjoying the treats. She was always the first to the lunch time apple every day. She was still full of life and was always chatty. She was our most vocal girl.
I could see her age in her eyes though. She still had a red comb but her eyes had become very narrow.
Last night I went out to give the girls their bedtime corn at half past five. I always give it at about an hour before the pop hole closes which at the moment is at half past six.
I rattled the corn and Speckles came running as usual. After the corn the three bigger girls always go in the chicken shed first followed by Spangle. Spangle has worked out that it's easier to go in before Smoke who will block the pop hole for a while.
Shadow, Sugar and Salmon are always the last in. Since I have stopped leaving the shed door ajar all the girls have been in before the pop hole closes every night.
I closed our bedroom curtains as I always do before going out to the chickens. I was surprised to see the white shapes of the little girls running back and forth across the edge of the patio area and knew that they must be shut out.
I went out and as soon as I got to the gate I could see why they were out. Speckles was lying, dead, in the middle of the patio area. I think that Salmon, Shadow and Sugar hadn't wanted to pass her.
I felt her and her breast was still slightly warm. It had been less than hour since I had left the girls. It was such a shock.
My husband took her from me and put her in the shed until morning as it was quite dark by now. Shadow first and then Sugar jumped on to my back and I got my husband to pass them to me so that I could perch them. Salmon by then had made her way to the open shed door so I picked her up and put her on the perch.
I inspected Speckles and there was no sign of anything untoward and her crop was full. I think she would have been on her way in to the chicken shed and just didn't make it. It must have been quick.
My husband said that it was the best chicken death you could want as their was no decline and no decision needed but the quickness of it has left me reeling. I am just stunned and I didn't have any time to get used the idea of her going.
I can't believe that Speckles has gone just a week after Marmite. This morning my husband dug a deep hole in the chicken's strip to bury her and I planted a big primula on top of her. My husband made a wooden cross to mark her spot. Sadly Speckles is number seven in the chicken's strip.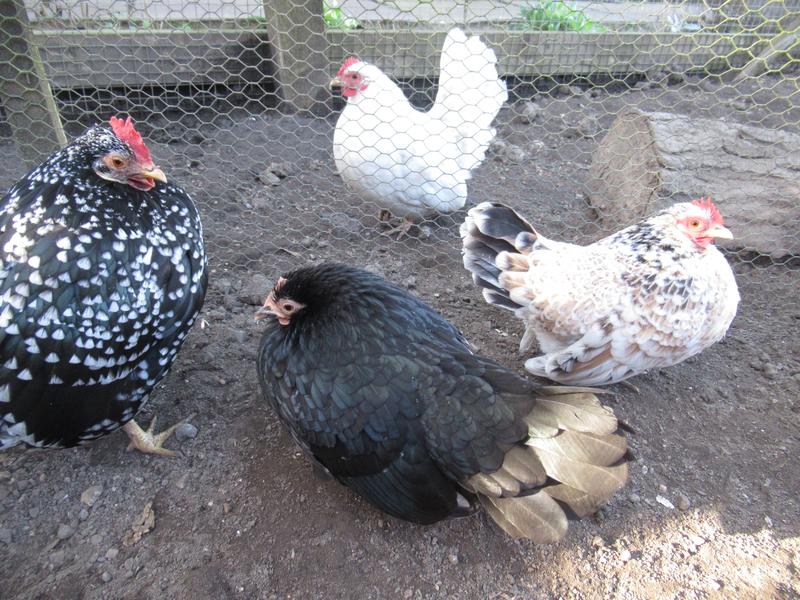 I took this photo a week ago to show how pale Marmite's comb was. Even our elderly Speckles had a red comb. You can see her age in her eyes though.
Both my husband and myself had noticed her eyes over the last couple of days had narrowed a bit more and had a far away look to them.
I took a photo for my record and wasn't sure if I should put it here or not. I decided that as it is blurred I would because I feel it shows how I found her and how sudden it was.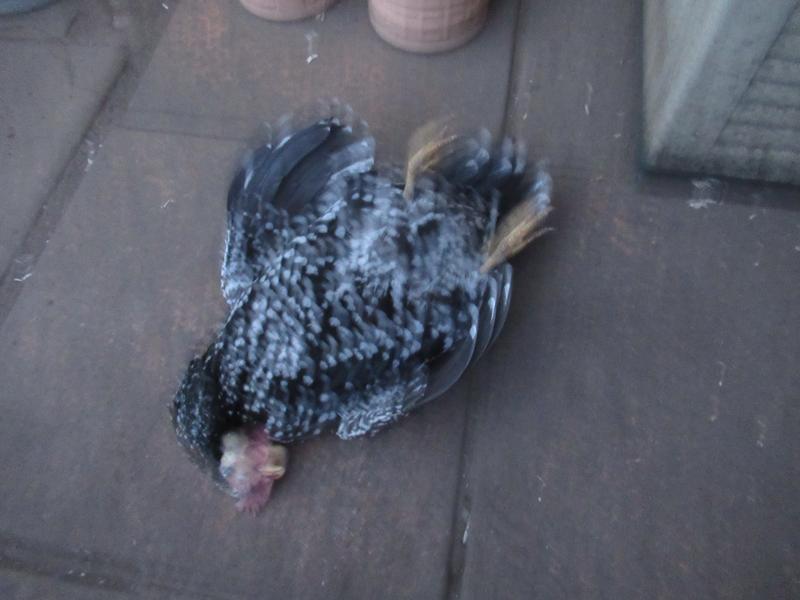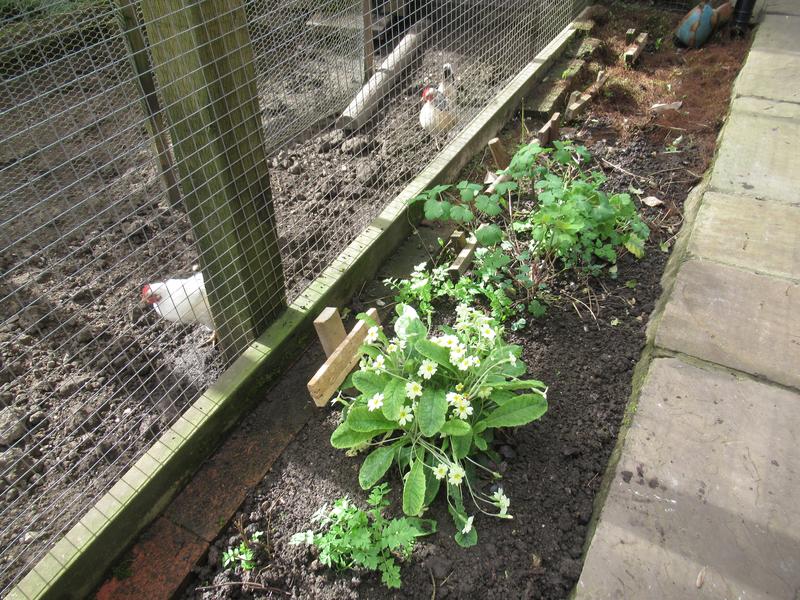 I will do a tribute to Speckles over the next day or two. I have many years of photos to look back through so it will take me quite some time but I want to do her justice.
Speckles was a very special girl and will be very much missed.