The girls have really got into their egg laying stride. Even Ebony is now laying again. Ebony laid an egg three days ago followed by another one yesterday.
I am glad that Ebony is laying again. It's not because we need the eggs but because it means there is no problem going on with her. I really don't want any more health problems with the girls.
For the first time in a very long time the entire flock is laying. For the first time this year I am using all three of my egg rollers in the fridge.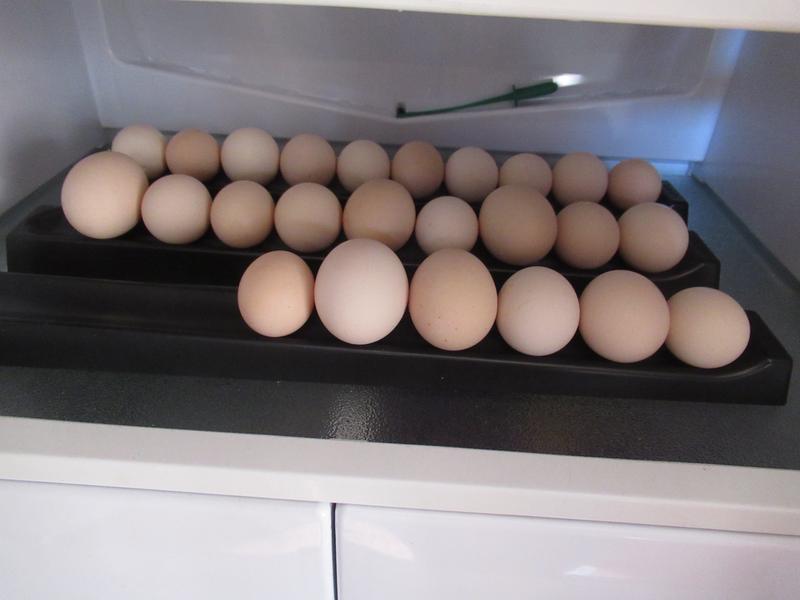 Also for the first time this year I have enough eggs to give some away. Yesterday I gave all the eggs from the back roller to my lovely neighbours. There are three of them as their adult daughter lives with them.
Because our eggs are so small I needed to accumulate a good number of eggs before I could give some away. We have them two or three each at a time.
My neighbour shares books with me. We each put the books that we have enjoyed on the wall to be read and then passed back. We pass each other small gifts from time to time. It is lovely to be able to share some eggs.
It is lovely having such an abundance of our girls' lovely eggs. Thank you girls!