At this time of year our hibiscus is amazing. It is opposite the chicken run and towers over the chicken run height wise and has a mass of blooms.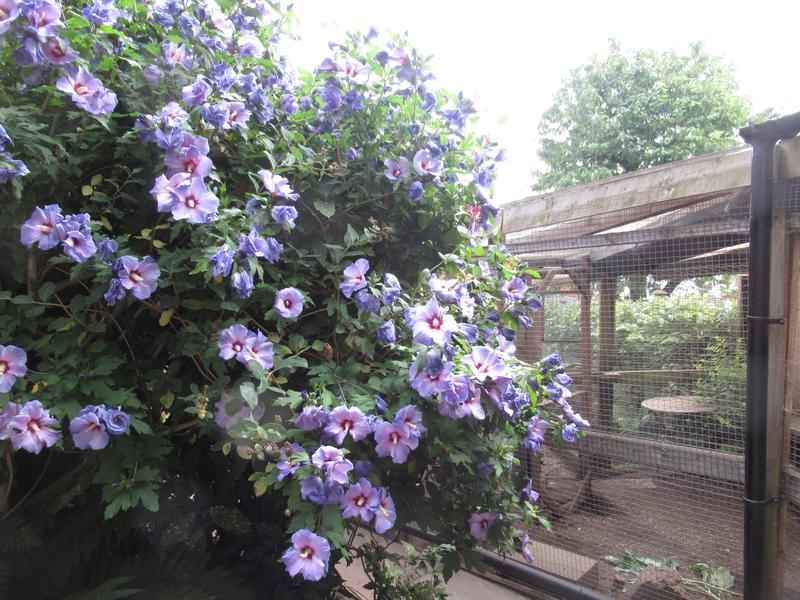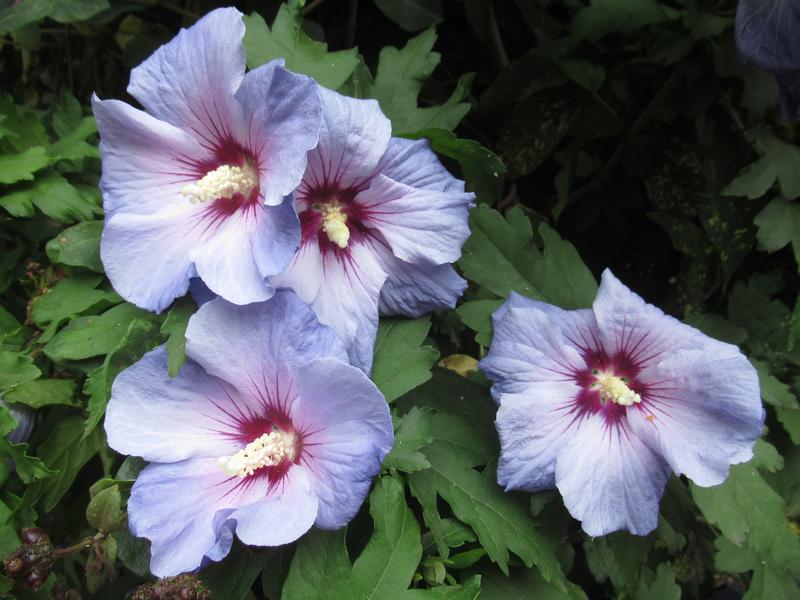 We picked one corn cob from the allotment today to see if they are ready and were stunned to see that it is just perfect.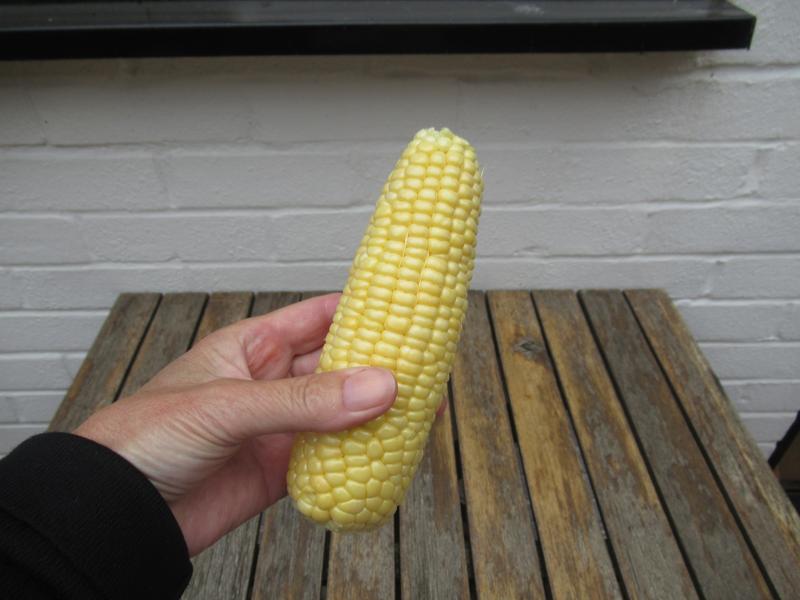 And in chicken news Ebony started laying again five days ago and has laid three eggs since then. That's two and a half weeks since she went broody.
Today Sugar has gone broody again after laying eight eggs in eleven days which seems to be her maximum. We had just four days of all the girls laying before Sugar went broody once more. Sigh!