We have been giving the girls the greens from the allotment that are not up to up to standard. It's purple sprouting broccoli that didn't form as it's too late in the season and has now been attacked by caterpillars.
The girls love it and Spot soon cottoned on to it as well.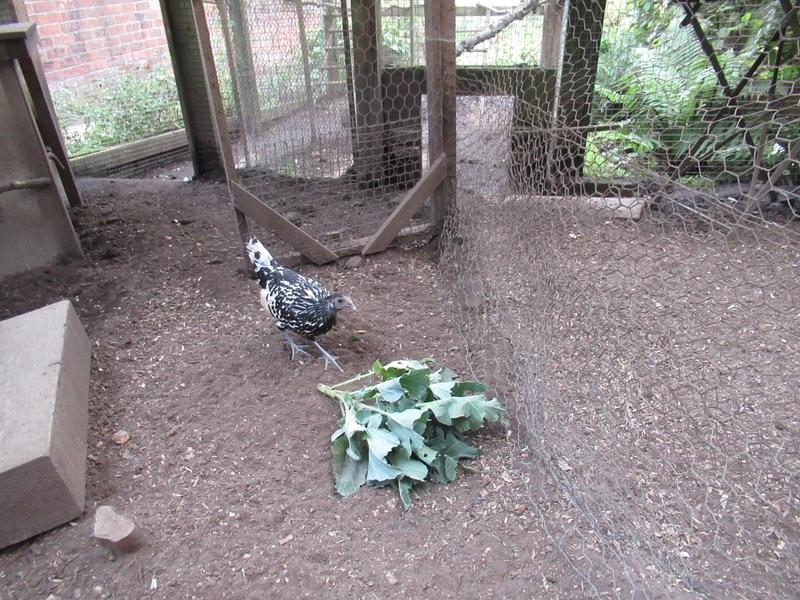 This afternoon I checked on the girls and found Smoke missing. Smoke was in the nest box.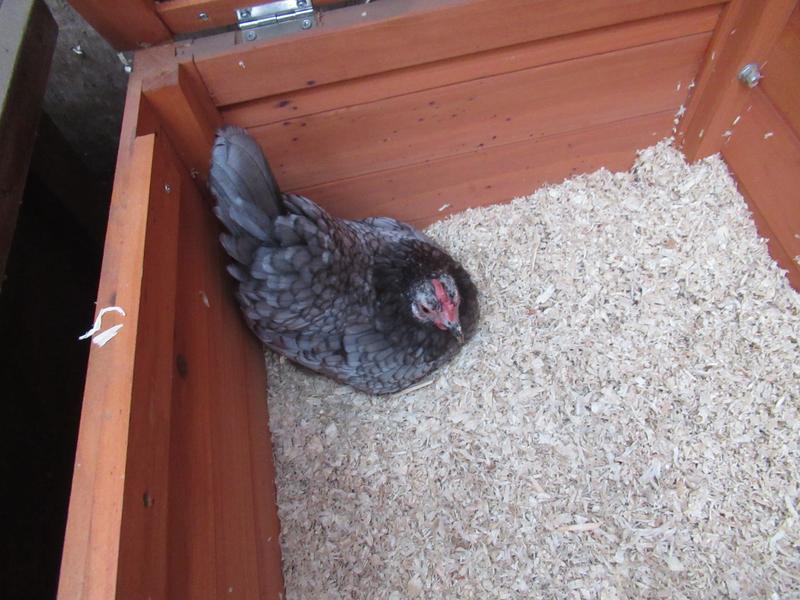 It's been a month since Smoke and Sugar last laid with Sugar's last egg four days before Smoke's last egg.
Sugar gave up being broody about a week before Smoke did so it will be interesting to see if Sugar also starts laying again or waits until spring.
When I next checked Smoke was out in the run and her egg was in the nest box.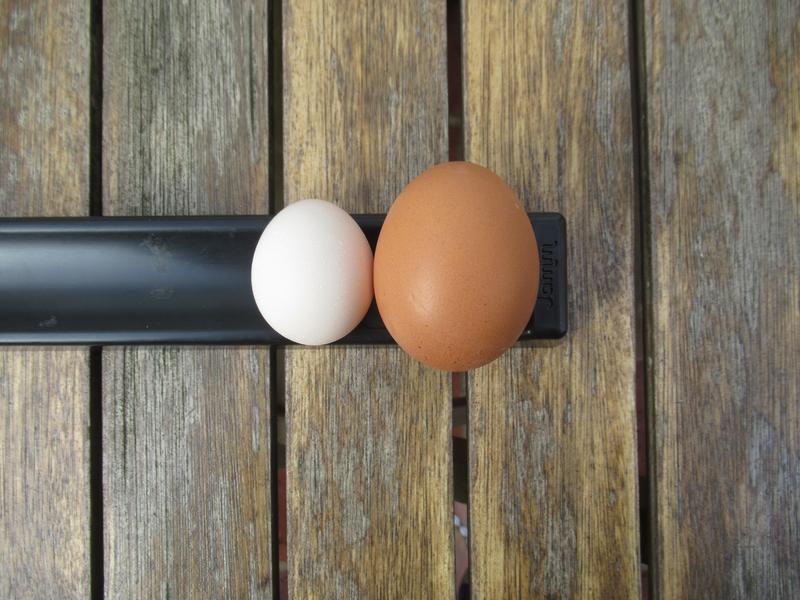 Well done Smoke!