Yesterday we were surprised to wake up to another sprinkle of snow. Surprised because it wasn't forecast for us. But it was also a day of blue sky and sunshine.
I wanted to capture the sun on the snow and also realised how much is still flowering in the garden considering it's December and we have had several frosts.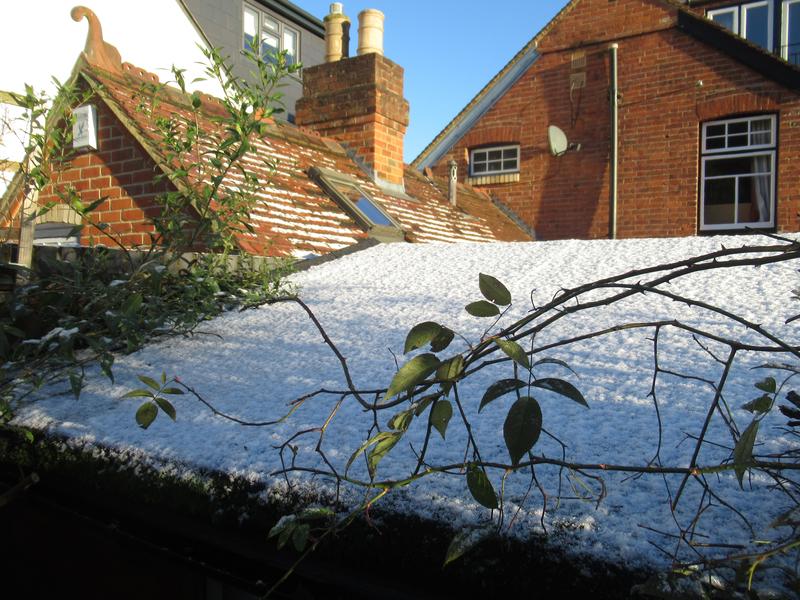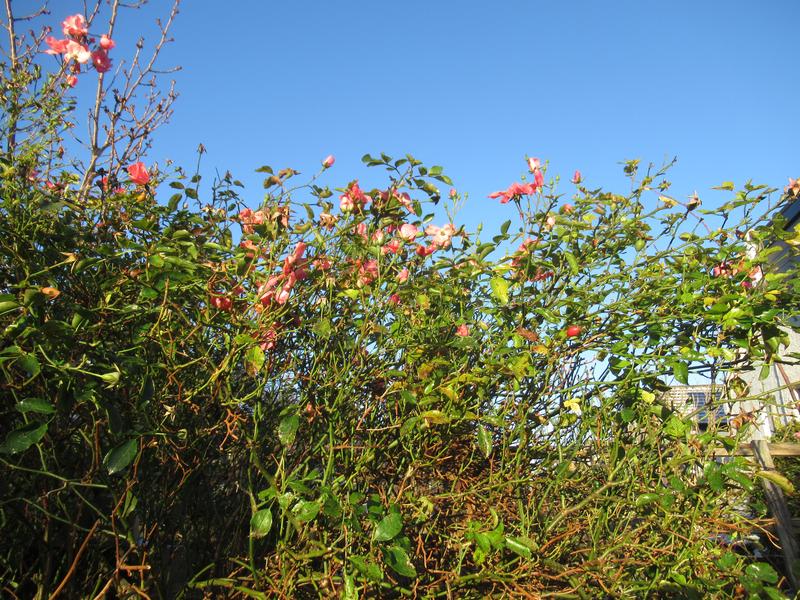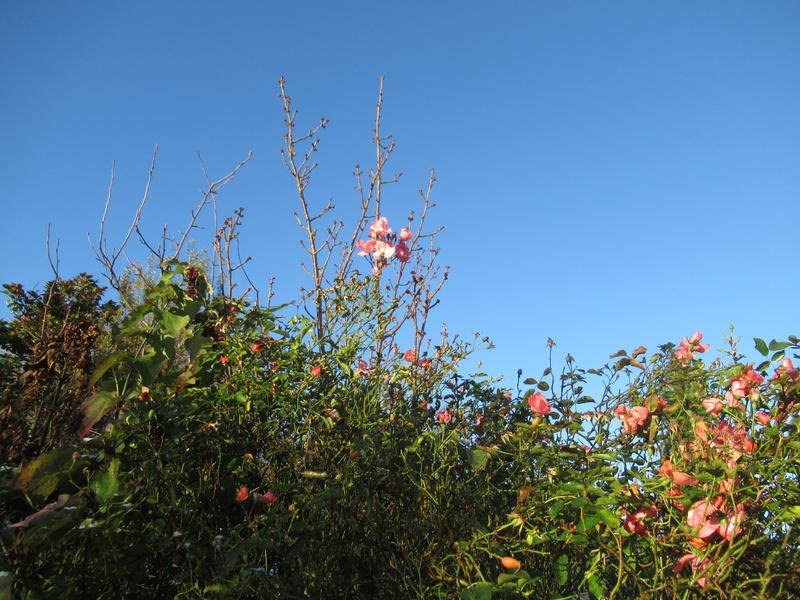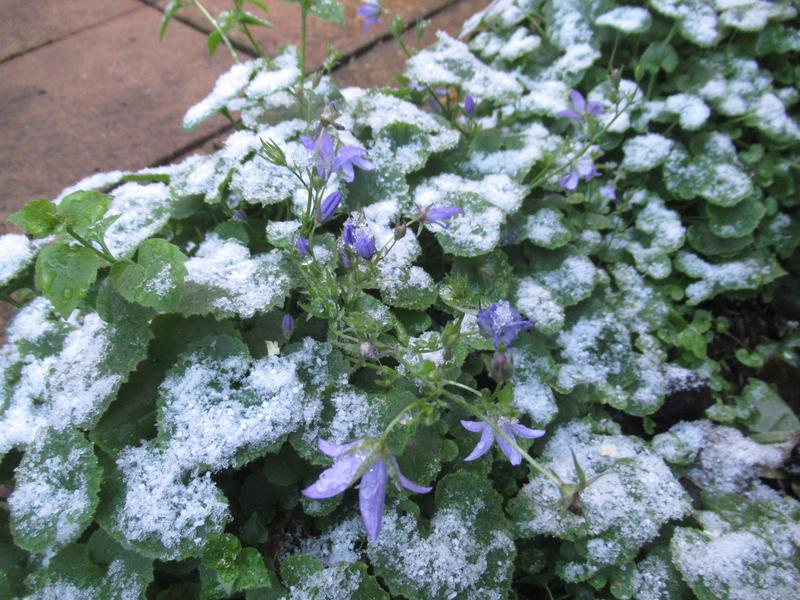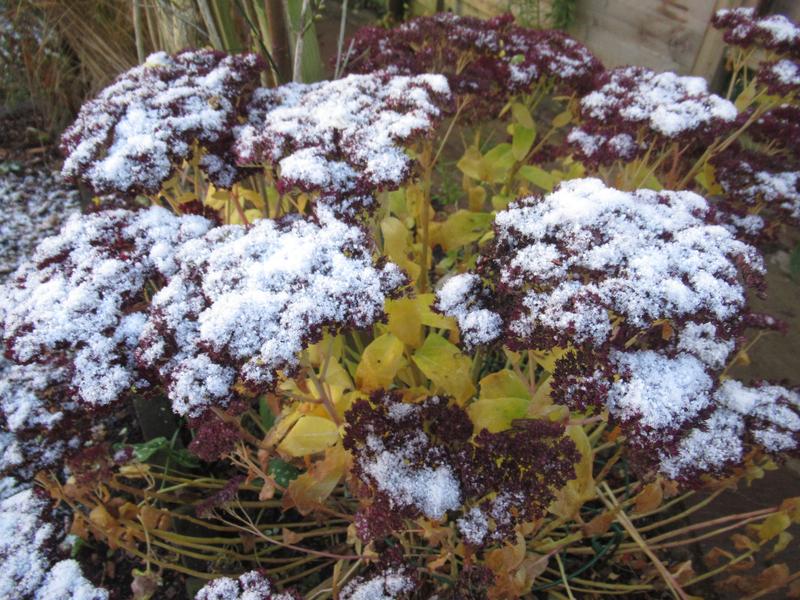 Despite the blue sky and sunshine the snow stayed all day as it was so cold. Overnight, last night, the snow vanished and it's now much milder but wet. We have been having very changeable weather lately.
It was very pretty with the glorious sky and the sun but dull and wet is forecast for the coming week.