I thought it would be good to give the girls a fish treat and get some photos as I haven't had much to blog about them recently. Mind you no news is good news as they say and it is good to have a happy flock.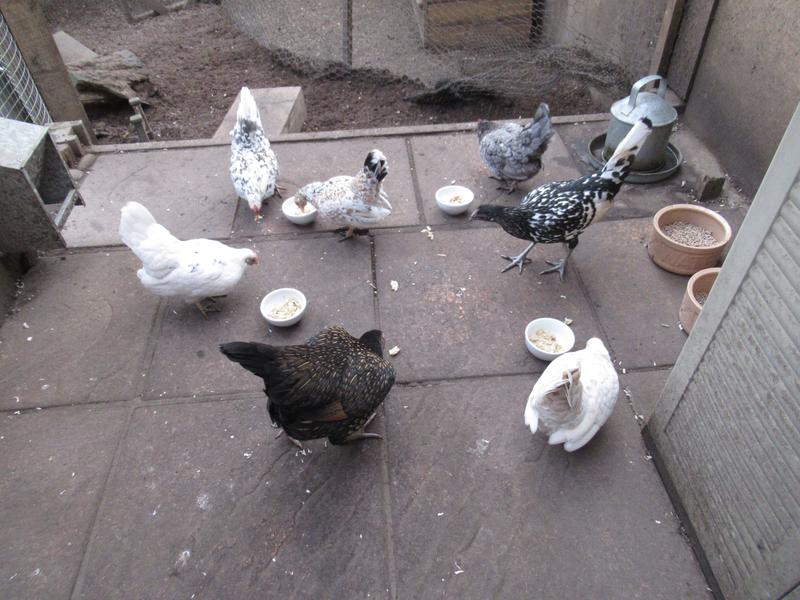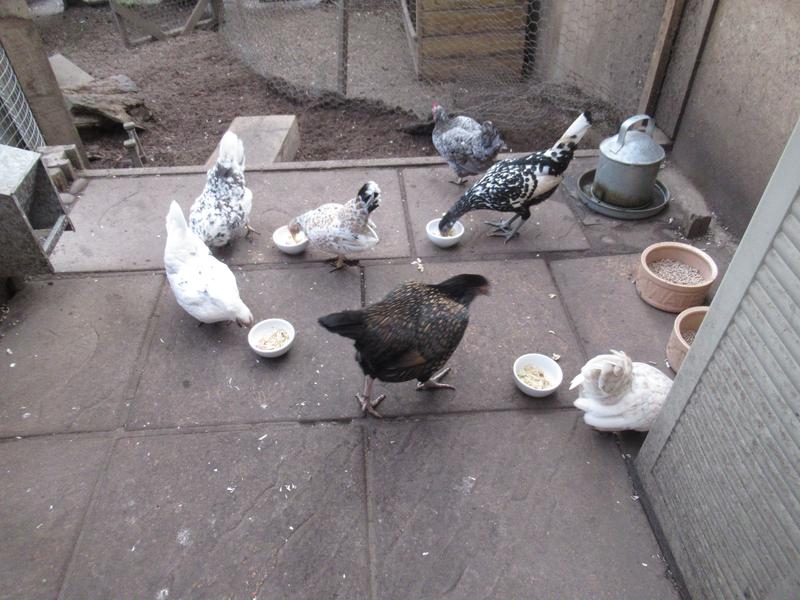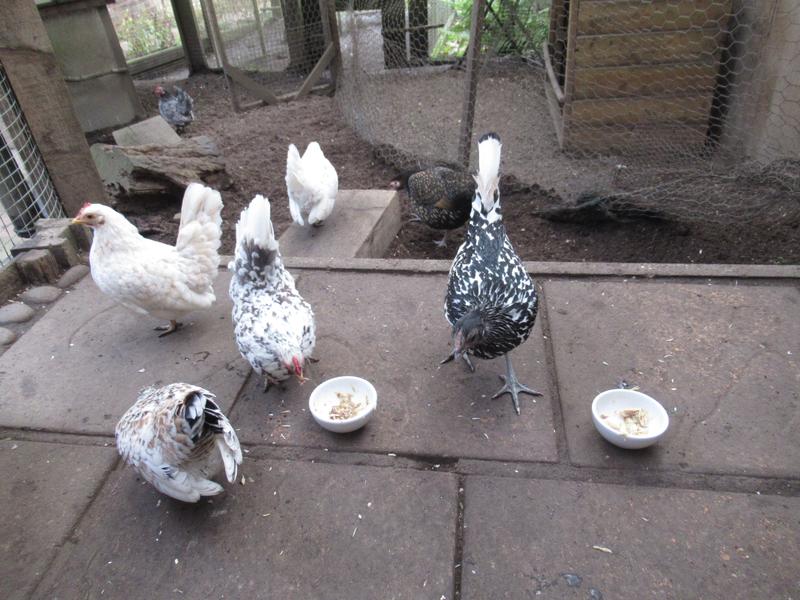 After all the moulting a bit of extra protein is good for the girls as well as being a well loved treat.
Smoke promptly started moulting after she came out of her recent broody spell but she has stopped dropping feathers now. I think they are now all through the moult. Smoke started moulting just as the rest of the flock stopped dropping feathers. I seem to have been picking up feathers for a long time this year.
Smoke may start laying again now that she has stopped moulting. It is three weeks since she last laid.
Shadow continues to lay. She has laid eight eggs in three weeks so far. She started laying every fourth day then every third day and now every other day so she has hit her stride.
It will be interesting to see if Shadow continues to lay through winter or if she will take another break. It would be good to have both Shadow and Smoke laying at the same time to give us a few more eggs but any eggs at all at this time of year are a lovely bonus.
It is also lovely to see all the girls fully feathered for the rest of the winter.