I have been waiting for a hamburg since last year. The breeder got ninety percent cockerels last year and couldn't part with any hens so we decided to try again this year.
This year she again got ninety percent cockerels which she said is the highest percentage she has ever had. She had only one hen of five months that she could let me have.
As I have now discovered how much easier it is to add a single girl I was happy to take her. It was late afternoon when we got back.
She had been in a muddy run so has muddy wings and tail but I am hoping that she will soon get the hang of dust bathing and clean herself.
I put her in the run and our girls took very little notice of her. She soon explored the run and I threw out a handful of sunflower seeds which shared with our girls.
She soon found the perches and the top of the shelter. She hasn't been used to having photos taken so it was difficult to get photos.
I wanted to stay with our tradition of a descriptive name. I considered Magpie, Harlequin and Patches but in the end we settled on the more simple name Spot.
The photos are not great as I couldn't get too close but they give an idea of Spot.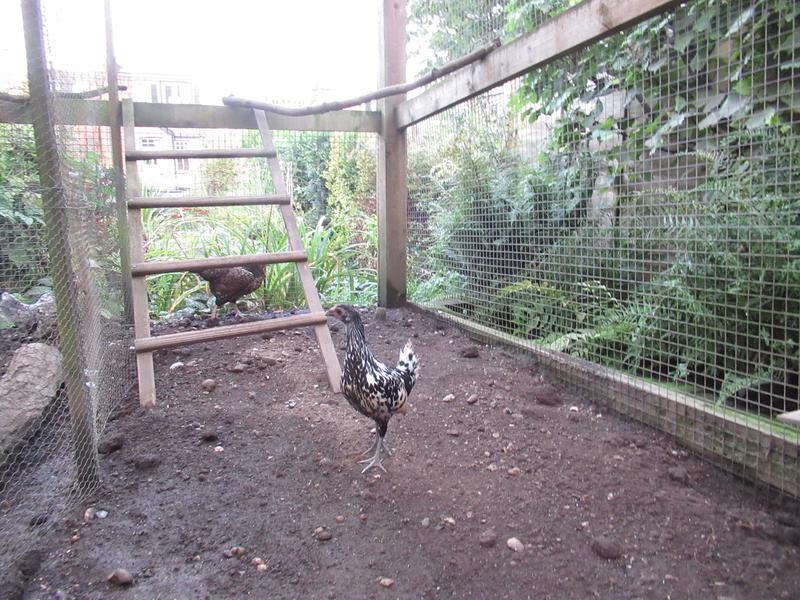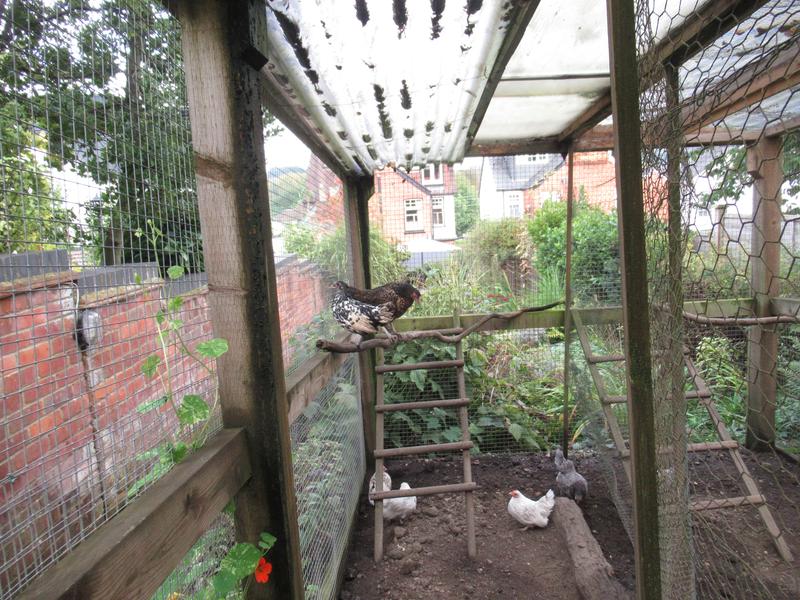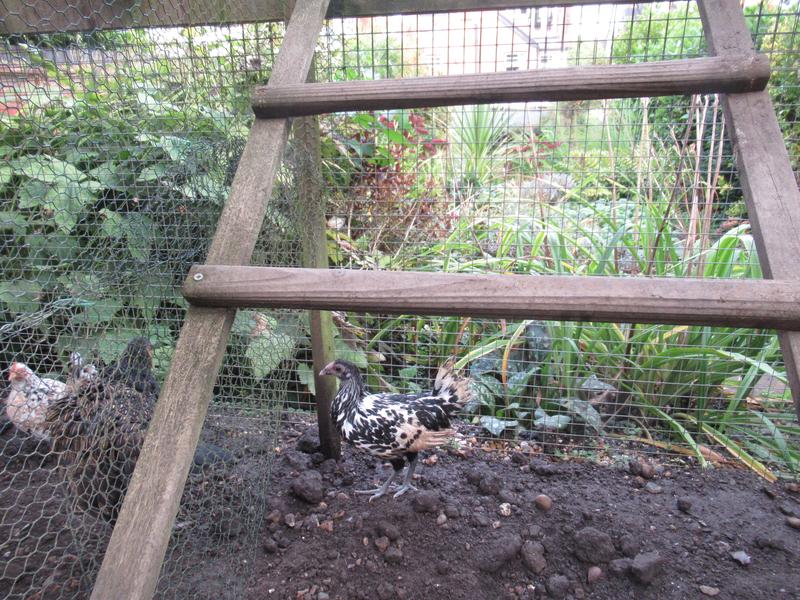 As dusk approached Spot followed the girls up to the patio area and discovered the food and water. I hoped she would follow the girls into the chicken shed but she didn't know where to go. She kept looking up to see if there was any where to perch.
I stayed to see what would happen. The pop hole door closed and Spot was still outside. I tried opening the door for her but she couldn't work out how to go in. Eventually she settled on top one of the nest boxes and I was able to pick her up.
All the girls were on the back perch so I put Spot on the side perch. She seemed really happy to be on a perch and settled straight away. I hope that once she finds her way out in the morning it will help her to know where to go the next day. If not I will put her in again until she learns to go in herself.
This morning I went out to check on the girls as soon as the pop hole had opened. Spot was standing next to the food and water so that's a good sign. I threw out some corn and Spot shared in it without any chasing so that's a good sign too.
I am very pleased with how well it has gone so far and I think Spot will soon settle into the flock.