There is a bit of moulting going on at the moment but not too heavy. Mango has been dropping fluffy baby feathers and has some loose ones sticking out. Cloud has a ragged tail but doesn't seem to be dropping feathers. Storm dropped a few tail feathers but still looks good.
Autumn is dropping, fluffy baby feathers, but doesn't look any different. Dot dropped a tail feather in the chicken shed overnight. Gold still has her weird under feathers showing at the base of her tail. Salmon and Sugar don't seem to be dropping any feathers yet.
Gold, Storm and Dot are laying as usual. Sugar is still struggling with her eggs. She used to lay every other day but now lays less often. When she came back into lay she laid her first two eggs with a day in between and they had normal shells.
Sugar then laid six days later with a soft shell which was broken under her roost spot in the morning. Two days later I found Sugar's broken soft shelled egg out in the run. It must have taken her by surprise and afterwards she sat in the nest box for a while as if she didn't realise she had laid it.
Today which is three days later she has laid an egg in the nest box which is almost normal. It just has one soft patch and a bit of crazing on the shell. I will scramble it and feed it back to the girls.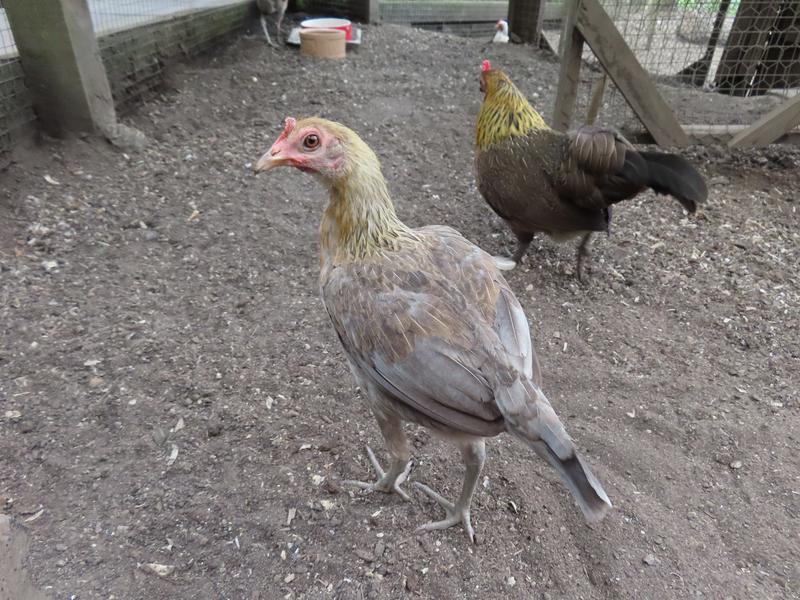 Behind Mango is Gold and you can see that she still has her weird explosion of feathers at the base of her tail. This must be typical of her breed because I checked in on Pipinchick's web site recently to see what chickens they now had for sale, purely out of curiosity! Their photo of a bantam ardennaise could have been a photo of Gold. It had the exact same feathers as in this photo. It reassured me that this must be normal for her breed.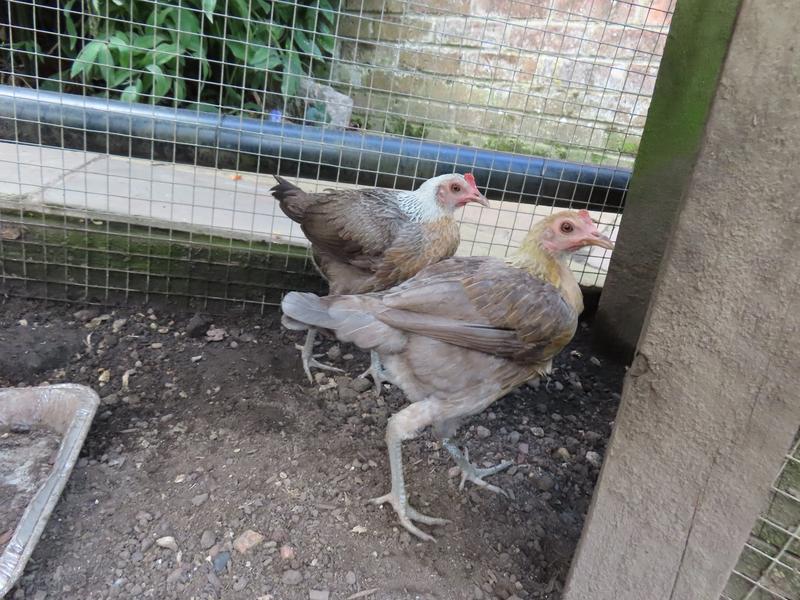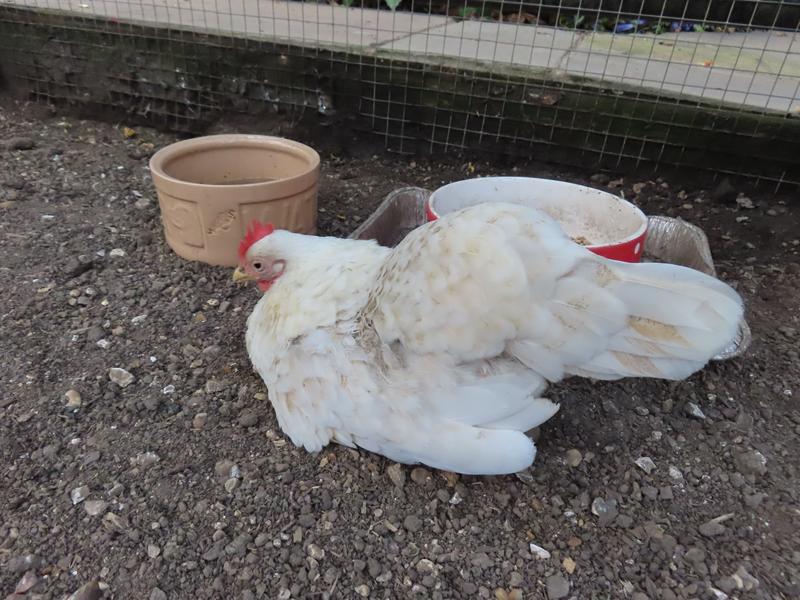 Sugar hadn't moved from her position next to the food and water for a few hours before she took herself off to the nest box. She always looks uncomfortable and I feel so sorry for her.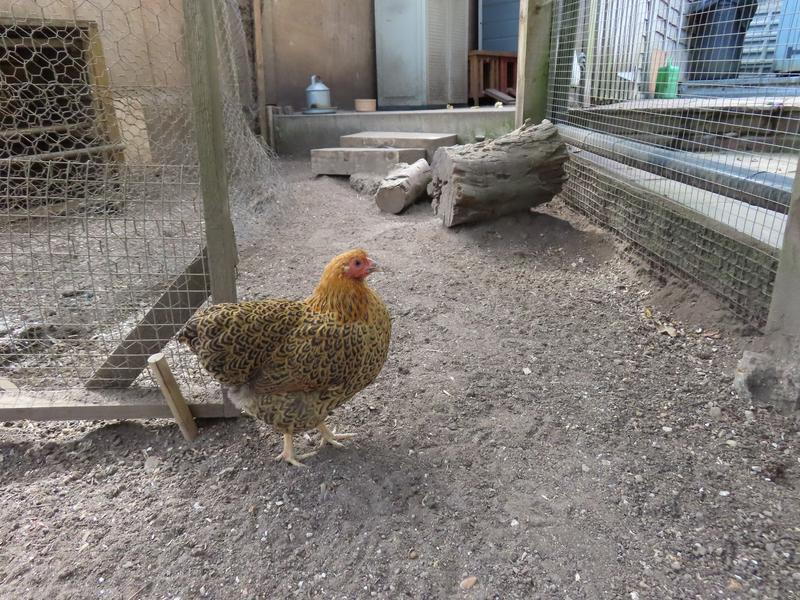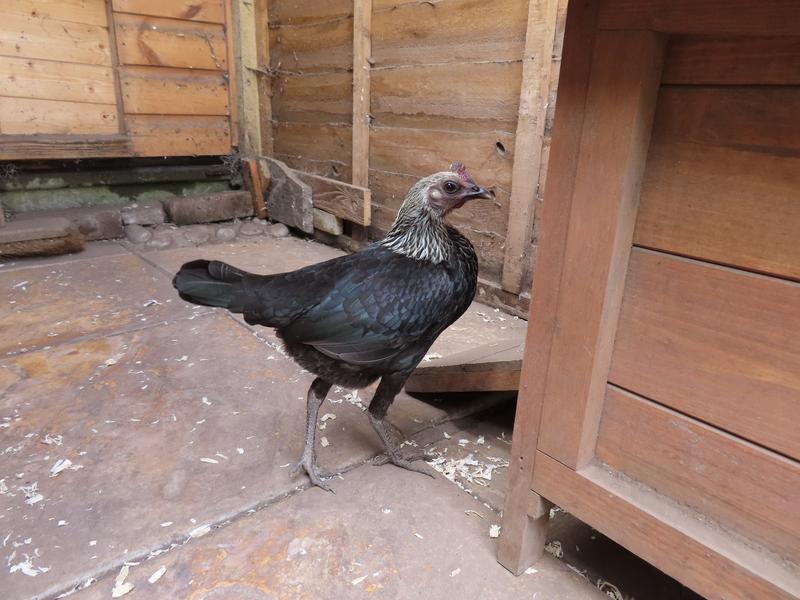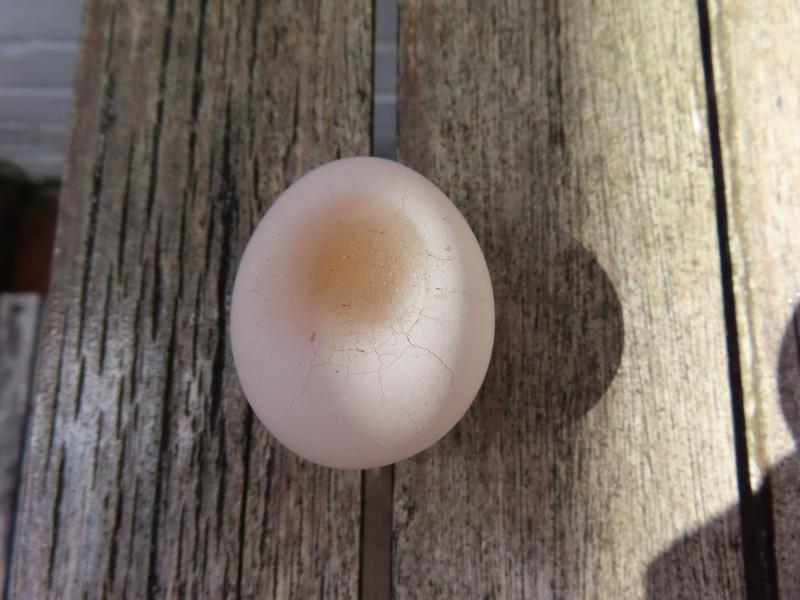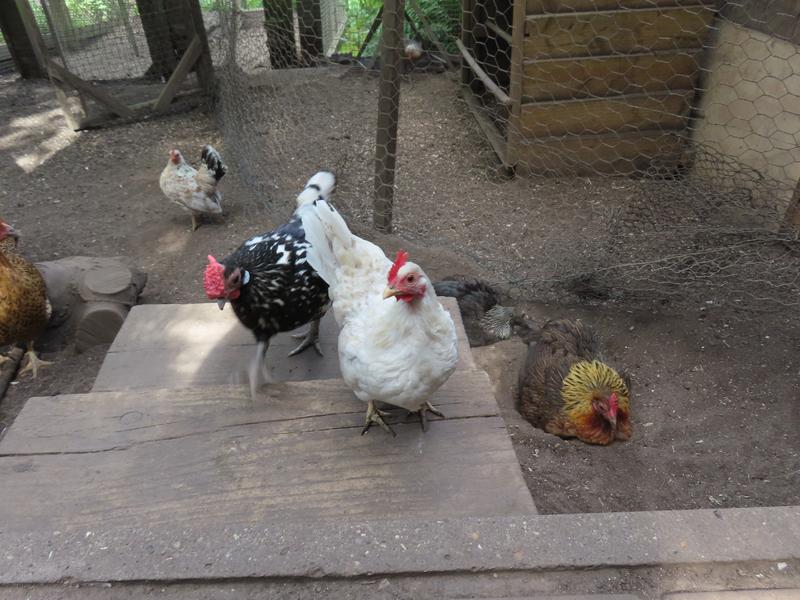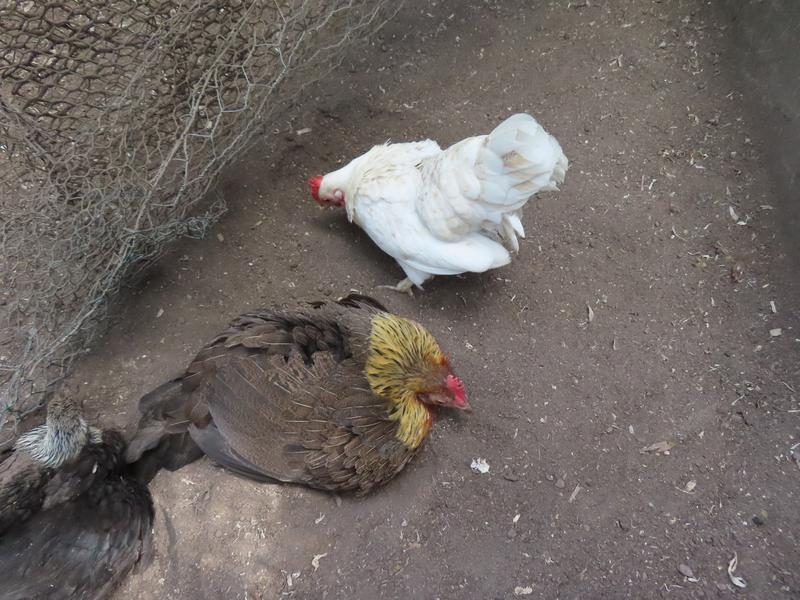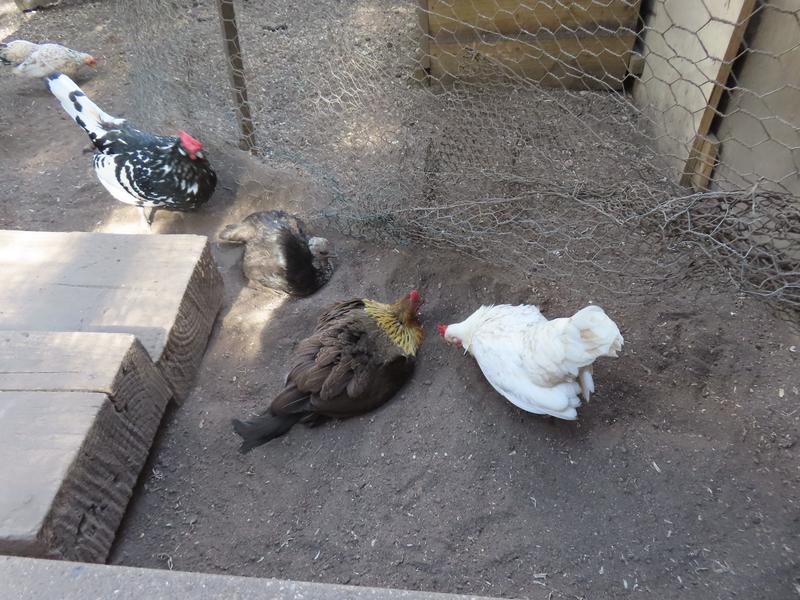 Sugar usually lays six eggs before going broody and she has now laid five. This should mean she will stop laying again soon. Her eggs have been laid over a longer period of time, this time round, so I don't know if she will lay more because of this.
Only time will tell how Sugar goes on. Any time we have her with us is a bonus as we really didn't think she would still be with us this summer, after her difficult start in the spring. I feel that if she can get to the end of her egg laying this summer she will be okay for the winter. It will be next spring that could be troublesome for her.
Only time will tell. At the moment, although I hate to think of her being uncomfortable while laying, she bounces back and seems happy in between. As long as she is having a good quality of life we will let things take their course.
We are also realistic and know that Sugar isn't likely to be long lived with whatever problem she is having but for now she keeps bouncing back.