Yesterday I could see that Spangle wanted to lay her first egg of the year. Spangle was in the nest box for quite a long time.
When I went to check on Spangle I thought that I had caught her in the throes of laying as she was in the position and was straining.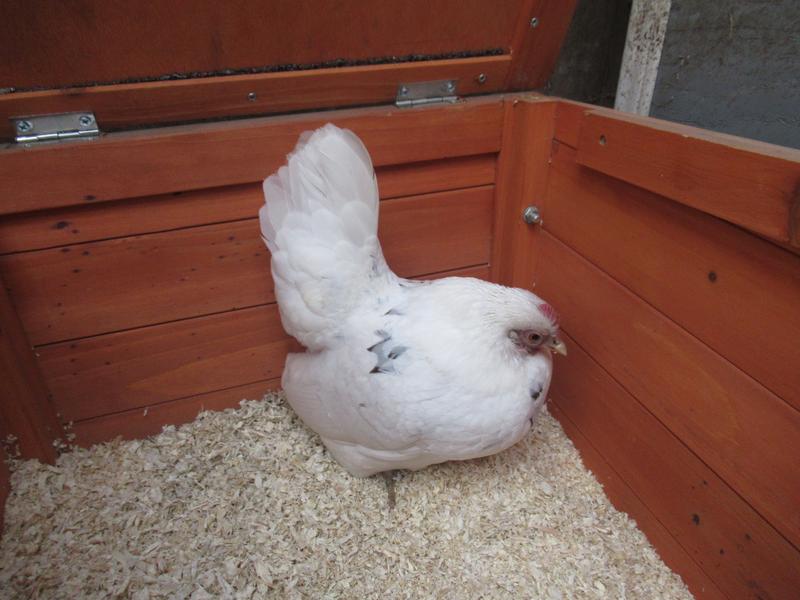 When I next checked on Spangle she was out in the run and no egg was in the nest box. I picked her up to check on her and she had a messy bottom. I cleaned it as best I could with kitchen roll.
A bit later Spangle returned to the nest box and had another try. Once more she was straining and then she gave up without laying.
The next time I checked on Spangle she was in the run and didn't look right. She had her wings down and her eyes were closing. I guessed that she must have an egg stuck.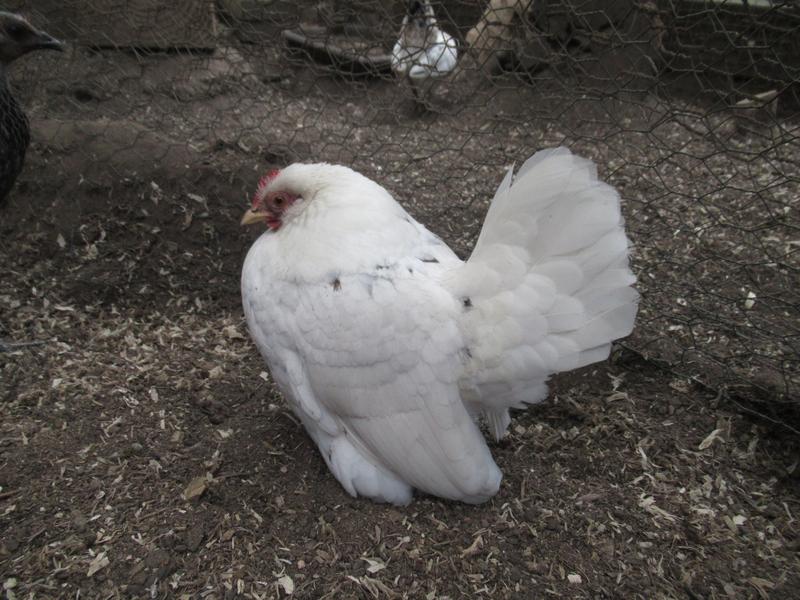 I felt really upset. It seems that as each serama comes back in to lay they have a problem and I felt as if it was possible that I would lose them one by one. Spangle has never had a problem laying an egg before but then neither had Shadow or Smoke.
I hoped that later in the day if I could see some soft shell I could pull it out. I planned on bathing Spangle the next day if she still hadn't passed her egg but wasn't optimistic about that as it has never worked for me yet.
I visualised taking Spangle to the vet over the next day or two. I knew my decision not to have any more seramas was the right one and I visualised soon not having any seramas or being left with only Sugar spending ninety percent of her time in a nest box.
I kept checking on Spangle and each time she hadn't moved. I then checked back again a little later and Spangle was on the patio area looking back to normal. I was so surprised.
I looked over to the spot in the run where she had been and there in the dirt was her egg. I was so relieved.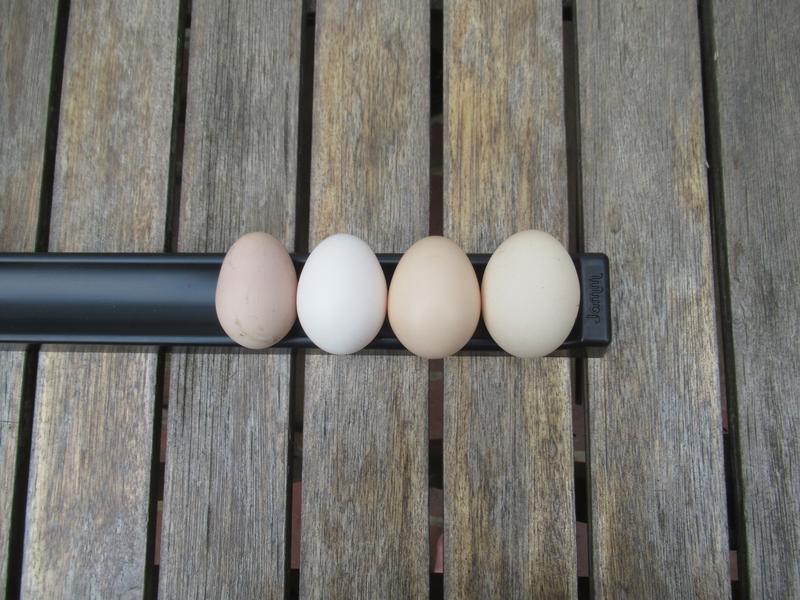 On the right is Flame's last egg which was smaller than usual. Next is Snowflake's and then Gold's and then Spangle's usual torpedo shaped egg on the left.
I couldn't understand why Spangle's egg had been so difficult to pass as it looked fine. This morning I made scrambled egg for breakfast and cracked Spangle's egg to see what the shell was like.
The shell was wafer thin which explains why it was difficult to lay. I am so relieved that Spangle managed to lay the egg. I am hoping this is just a blip as it's her first egg of the year.
Luckily Spangle doesn't lay often. She usually averages an egg once a week. I worry about her next egg but we have to cross that bridge when we get to it and we have still have Salmon to start laying yet.
These girls do know how to worry me.