For the last few days Storm has been trying out the nest boxes. Today I found her tiny egg in the nest box. I didn't actually catch her in the nest box but the egg is so tiny that it has to be hers. Gold and Snowflake had already laid their egg today.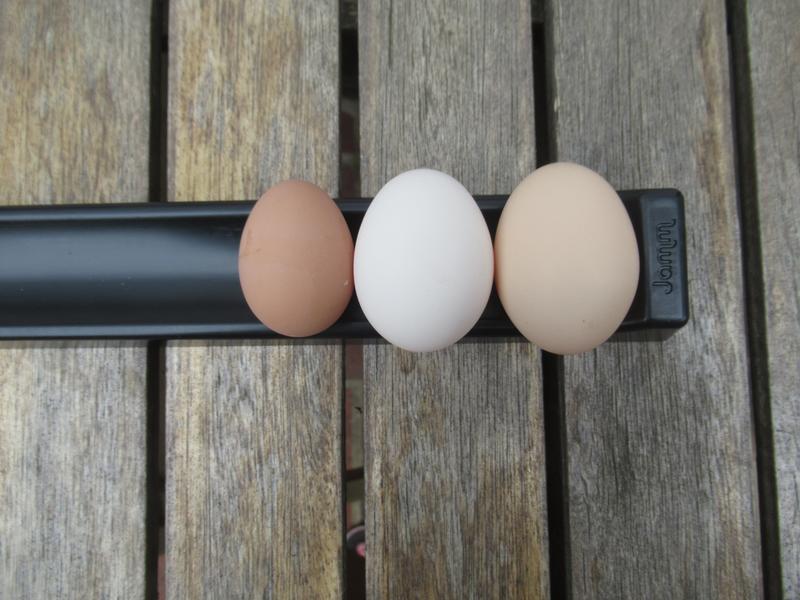 What a sweet little egg and what a clever girl! It looks like Spot is going to be last girl to lay if she ever does. Spot is a year old and it is a mystery as to why she hasn't started laying.
In other news Flame is through her broody spell and Sugar is now in the dog crate. She has been broody for a full month now and is showing no sign of giving up.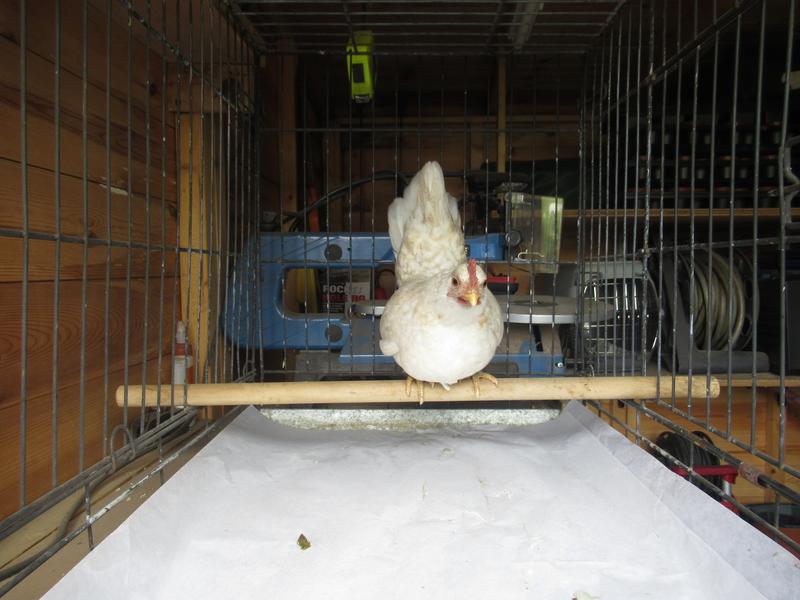 I wonder how long she would go on for if I left her to it. I can't leave her any longer because the longer she goes on the more committed she becomes and she no longer takes breaks. I worry that she will lose condition and also it's no life for a chicken sitting day and night.
I am not sure how long it will take to break her of this but I hope it won't be too long.