At the same time that Sugar came back into lay Flame went broody. We seem to constantly have five out of eight girls laying!
This does make it easy to pick Flame up for her eye drops but then she is easy to pick up anyway.
We are so lucky that Flame is a docile and placid girl. We have had angry broody seramas in the past who would peck me. As Flame is our biggest and heaviest girl it is so good that she isn't an angry broody and I can pick her up easily without ever worrying about her pecking.
I am lifting her out for a break several times a day plus twice a day for her eye drops. It makes it a little harder to see what is going on with her but every time I have opened the chicken shed door her eyes have been open.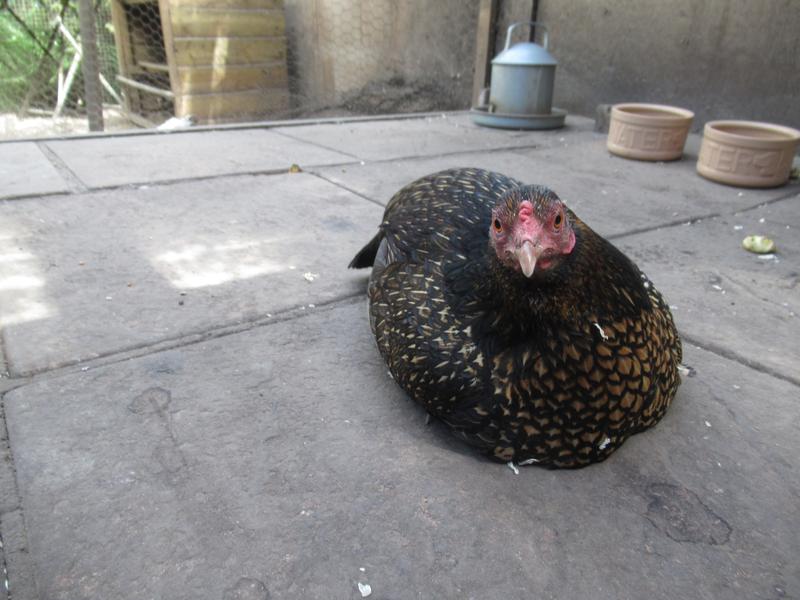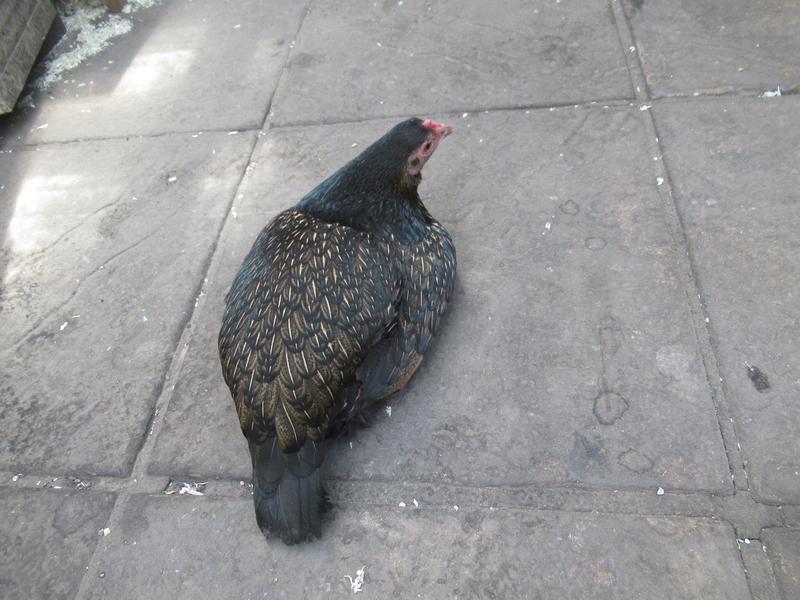 Flame has her right eye open so that's good.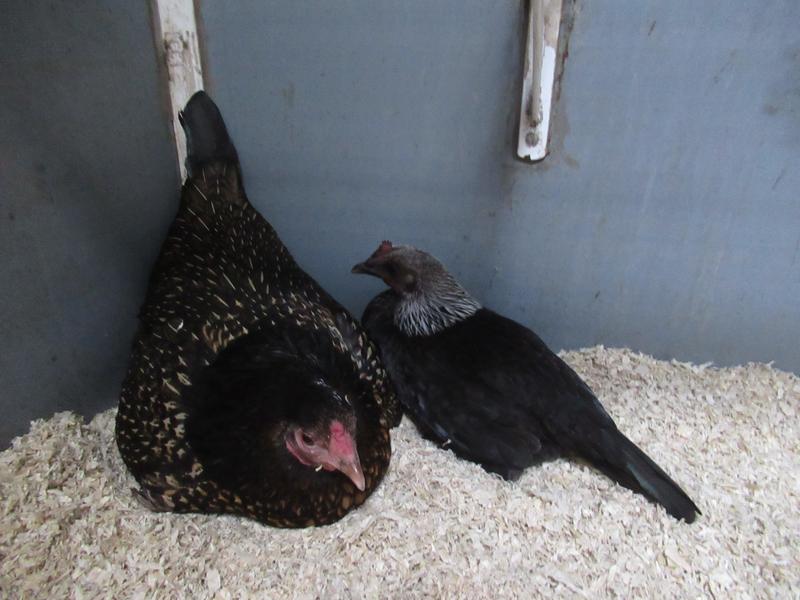 Storm likes to sit next to Flame when she lays her egg and she also often perches next to Flame at bedtime.
When I next checked Storm was out and Flame was sitting on Storm's little egg. Despite their difference in size and age these two are often together.
I will keep going with the eye drops until I am absolutely sure that Flame is no longer closing her right eye. I want to be sure she is really over this before I stop and she is so good at letting us handle her. She is a sweet girl.