I haven't seen flame close her eye since last Sunday when she went broody. It was an inconvenient time for her to go broody as it's made it more difficult to watch her.
I have tried when possible to spy on Flame through the pop hole to check her eyes are open as I wondered if she would open them when she hears me opening the chicken shed door.
I get Flame out of the chicken shed for a break several times a day. She has had her eyes open all the time but being broody she does everything at speed. It's water then food then a speedy dust bath and then a quick preen of her feathers and back in again.
However I am convinced that she is back to normal and we gave her her last eye drops on Friday so that she had had a full week on them.
To celebrate I gave the girls a fish treat this morning which gave me a chance to photograph the whole flock together. I lifted Flame out to join the girls and she happily joined in with the fish treat.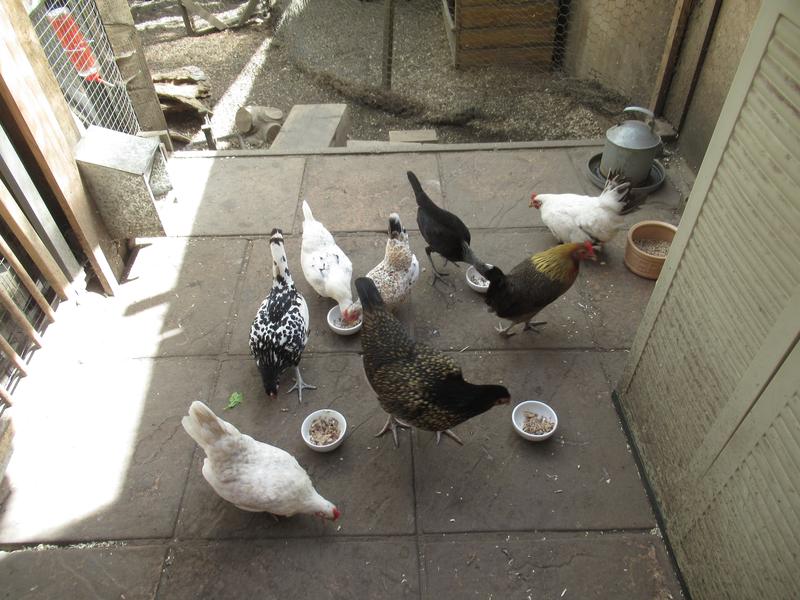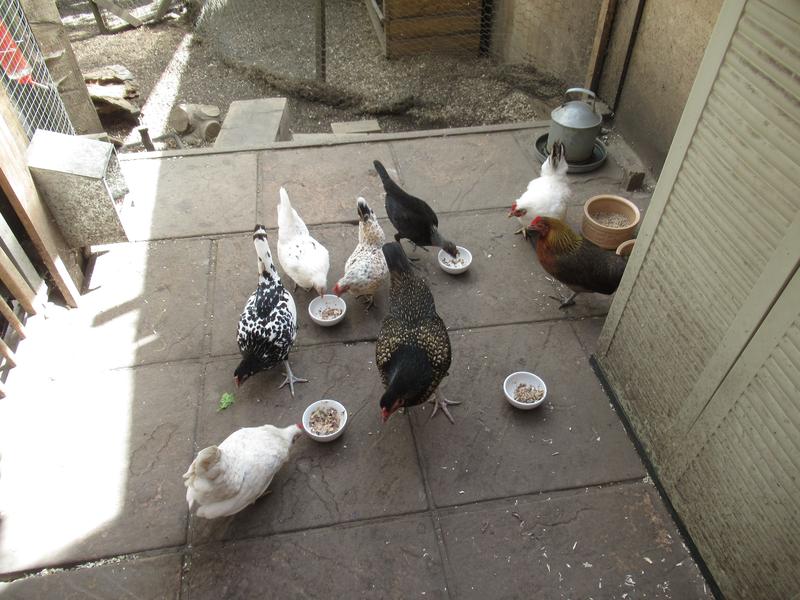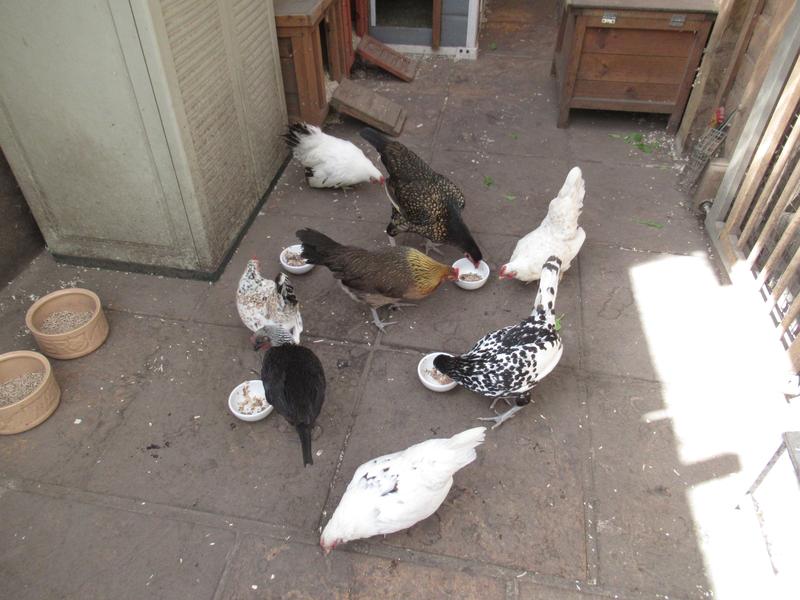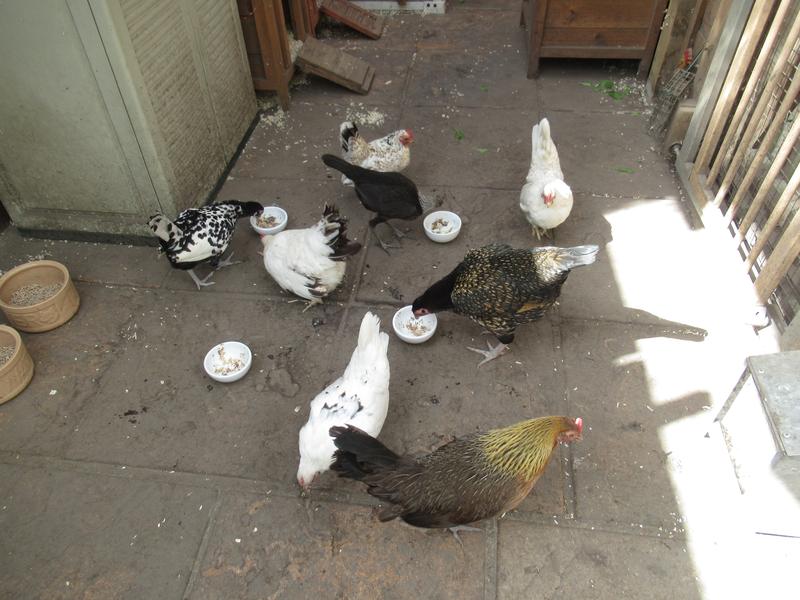 From the back and left to right we have Salmon and in front of her we have Storm and Sugar. Next is Dot then Snowflake then Flame. In front we have Spangle and Gold in the foreground.
It was only a few minutes before the fish dishes were empty.
I am happy with how Flame is looking. I am hopeful that at six years old we have swerved a problem for her and given her the chance to go on to reach a good age.