This morning I put Flame back in the run. At first I left the nest boxes closed but when she showed no sign of going towards them I opened them and she took no notice. She is through her broody spell.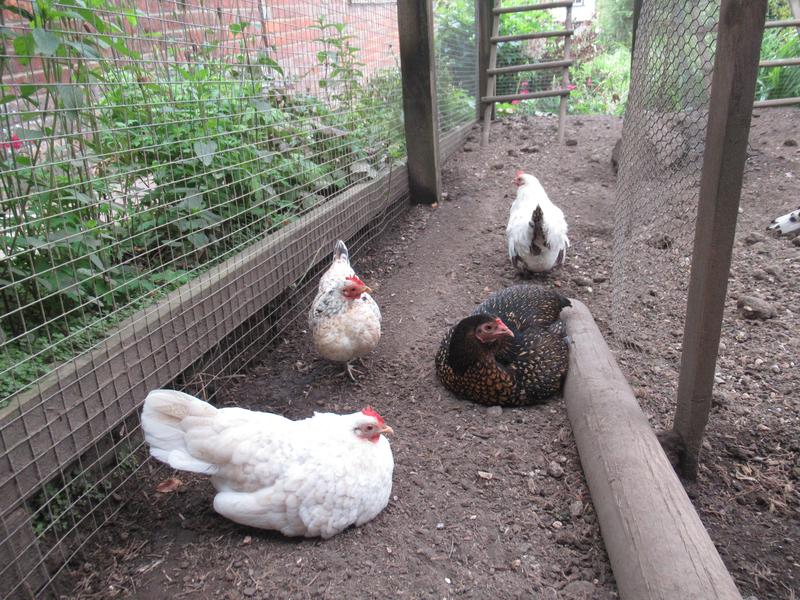 I think Flame was really pleased to be back with the flock. I haven't seen her with her eyes closed for the last couple of days so we are stopping the eye drops again today. I will keep a close watch on her and see how she goes.
Flame has been eating, drinking, dust bathing and doing all the usual chicken things. She does sit in the shade quite a bit but that is her age and is usual for her.
I am hopeful that she will be okay. I will be watching over her and will be updating her progress.