Spot is growing in confidence. She has been getting closer to the other girls and closer to me too.
Today Spot was enjoying a communal dust bathing session with the rest of the flock. This is so good to see and I am really pleased with how well and how quickly she is settling in.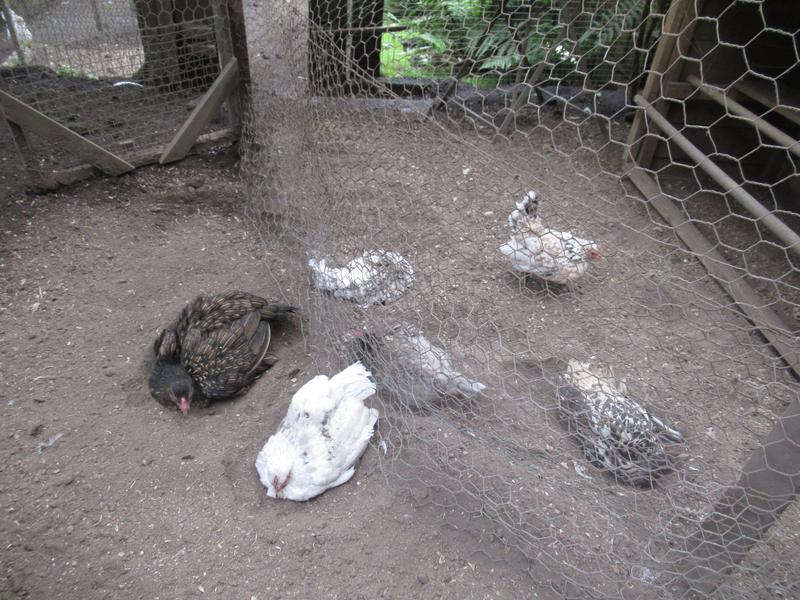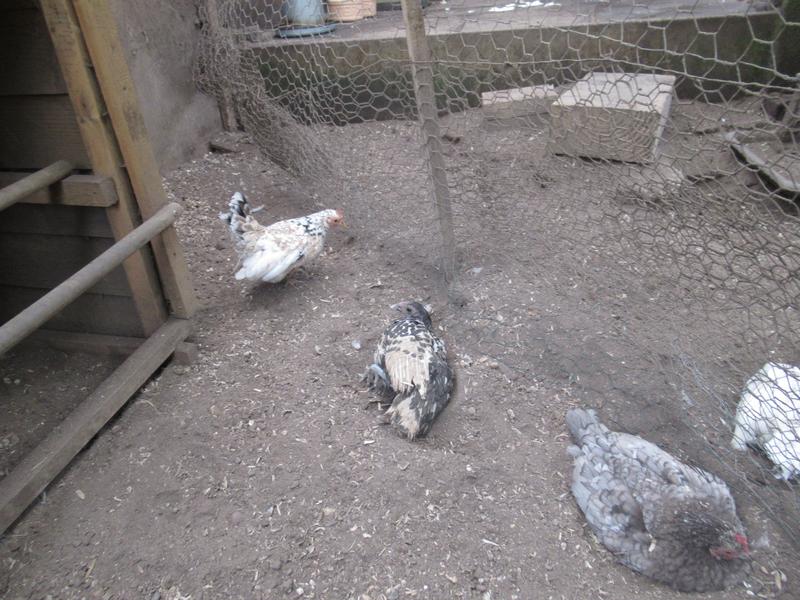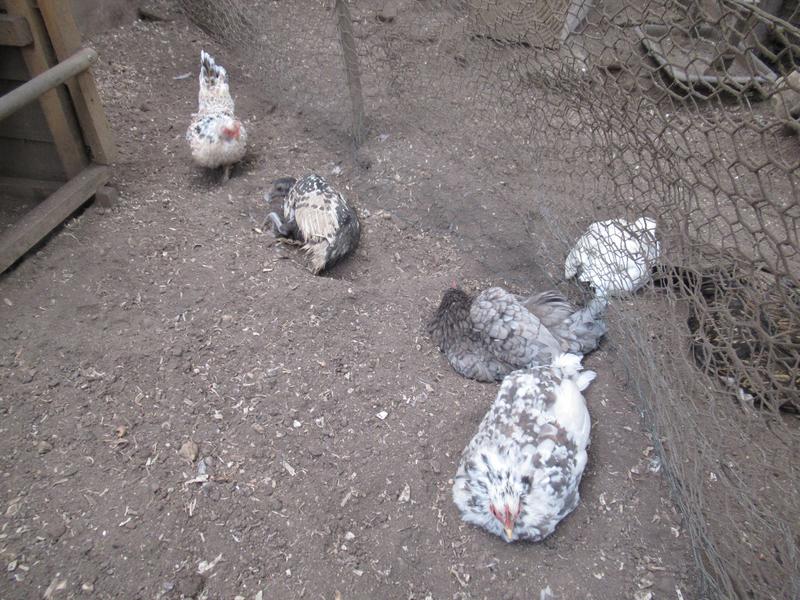 Happy flock, happy me. I am so pleased with how it's going.
Update
I have just been up to check at bedtime and on only our fourth night Spot has got herself into the chicken shed. Not only that but instead of being on the side perch she is on the back perch in the middle of the little girls.
I am so proud of her!