This really is the year of the broody! Salmon gave up being broody after only two days like last time. If only they were all like Salmon!
Salmon isn't so committed. She will only sit in one of the two favourite nest boxes and they were mostly occupied. One was occupied by broody Smoke and one by which ever girl needed to lay. This kept Salmon out.
Salmon also continued to perch at bedtime rather than sit in a corner possibly because it is either the two favourite boxes or nothing for her.
Smoke has now been broody for a week but she is coming out of it. My tactic is to lift her out every time I go in the run and she is now staying out for longer periods so I think she will give up in a day or two.
The more annoying thing is that Sugar is now broody again after only nine eggs in eleven days this time. The first time Sugar was broody for six weeks and then after four days in the broody crate she came out of it and started laying again two weeks later.
The second time I put her in the broody crate straight away and she came out of it after four days and started laying again after a further four days.
This time round I am treating Sugar the same as Smoke. I am not sure if her six week session was a one off or if she would be like that each time but the only way to find out is to try it this way.
I don't object to using the broody crate when I need to but I would prefer not to have to use it on regular basis. I will keep lifting Sugar from the nest box and see if, like Smoke, she starts to come out after a week or so. If it starts looking like it's going to go on for the long haul again then I will switch to the broody crate.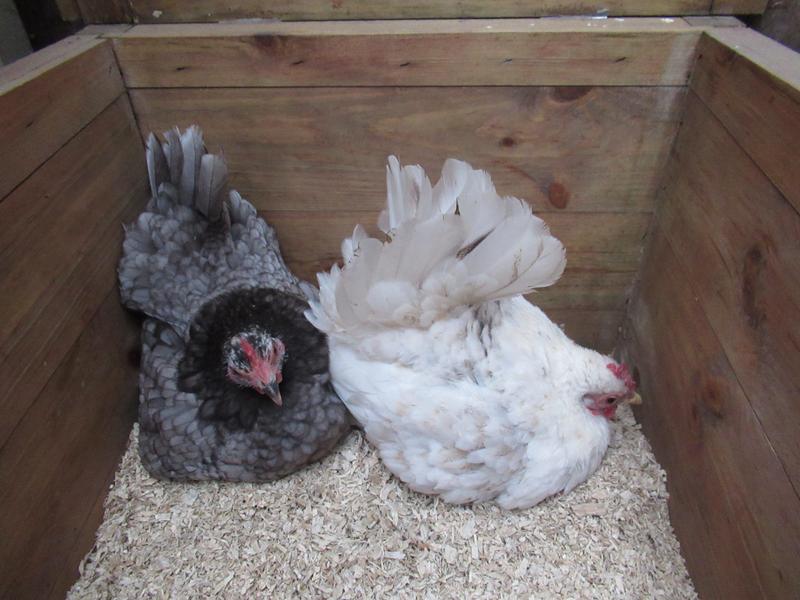 In other news Flame has only one remaining tail feather.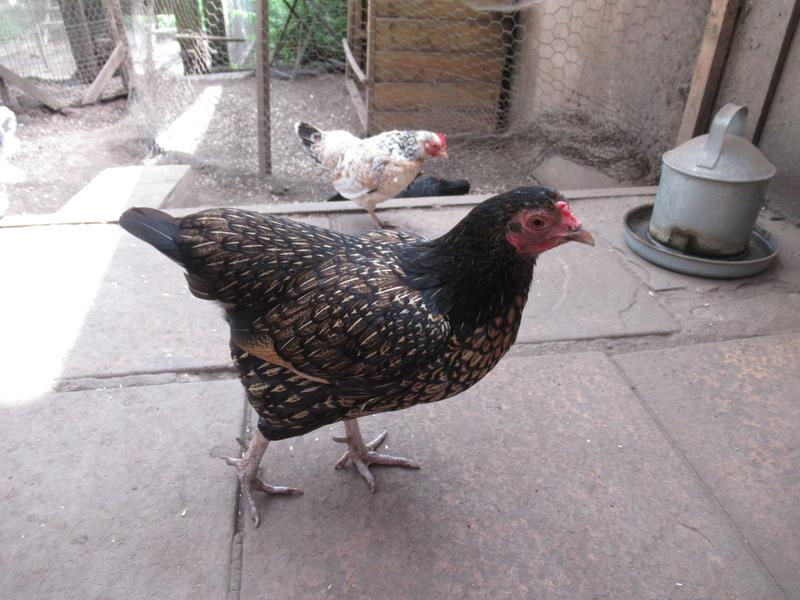 Flame isn't having a bad moult so far. She is dropping breast and tail feathers but not too many at once and isn't looking too shabby. I wonder if she will moult in two halves with a second moult at the end of the year. Time will tell.