I knew Flame was getting ready to lay again as the day before she starts laying she always has a twirl round inside the nest boxes. It's as if she has to check them out first. Then when she is getting ready to lay she makes a mournful sound.
Flame laid her first egg yesterday after exactly a months break since she came out of being broody. She has also stopped dropping feathers. I decided to get a photo of her in the nest box for this post and just happened to catch her laying.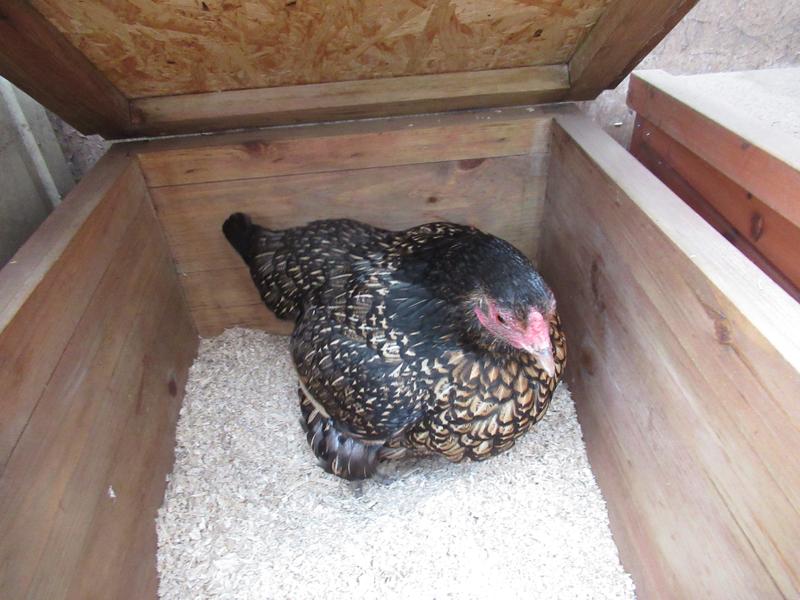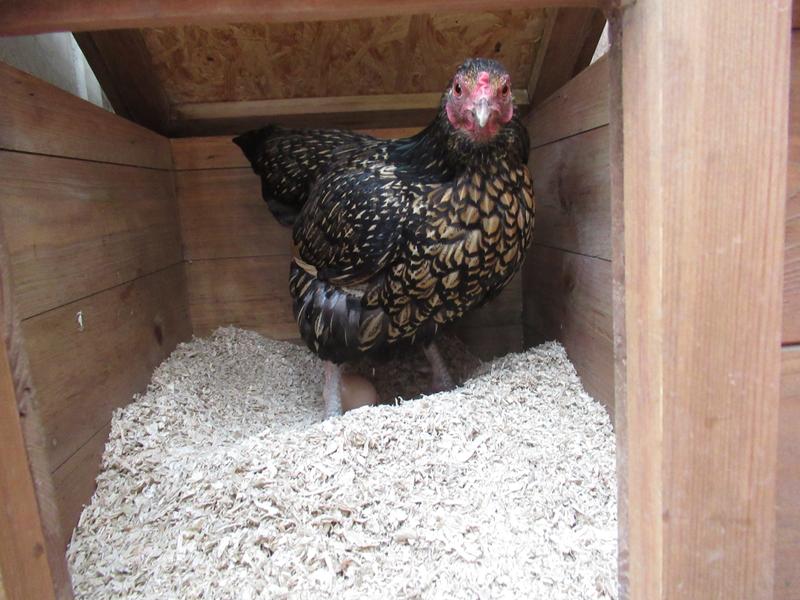 It is good to have one of our best egg layers back in lay. Eggs have been thin on the ground recently with only Ebony and Shadow laying.
Meanwhile Sugar has now been broody for a week and is showing no signs of coming out of it. With Smoke if I lift her out every time I go in the run she starts to come out of it after a week. When I get Smoke out she has a dust bath and she has water and food and she gradually stays out for longer periods.
When I get Sugar out she will occasionally have a frantic dust bath and she has water but she gradually stops eating. I have seen her go to the pellets and pick one up and then drop it again and leave. She will often just go straight back in without even visiting the food or water.
Anyone who has had broody girls will know about the broody poop. It's the huge poop they do on the occasions when they are out of the nest box. There are no broody poops from Sugar and I think that's a sign that she eats very little.
I feel now that I have tried this method with Sugar and it isn't working that it's time to put her in the broody crate again. I don't want her to remain broody for the long haul like she did the first time. I feel that different girls need different treatment and Sugar won't come out of her broody spell without doing this. Sugar has now had two nights in the broody crate.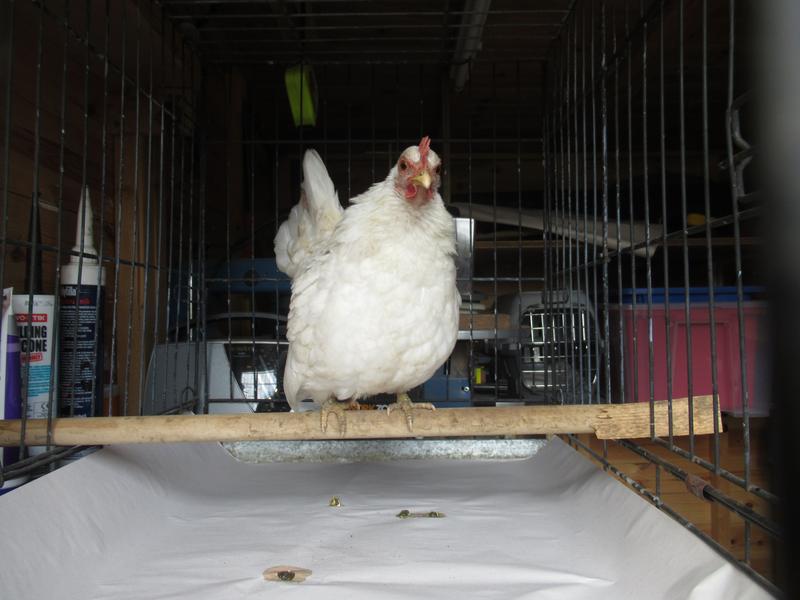 I have put a dish of water and a dish of mash in with Sugar. She has eaten some mash and done some small poops so that is a good sign. I put her back in the run with the nest boxes closed when no girl needs to lay. I put her in here when a girl needs to lay and then in here overnight.
It has only taken four nights the two previous times so I am hoping it will only take that long this time too. Lets hope we will soon be broody free again for a little while.