I think both bigger girls have finished laying for this season. Flame definitely has as she last laid a week ago. Last year she stopped half way through November.
Ebony laid her last egg three days ago but had been laying every other day so I am less certain with her as yet. Last year she stopped half way through October.
It hasn't been such a good summer this year which is probably why they have stopped earlier.
Smoke on the other hand started laying again a week ago after three weeks of not laying and has now laid four eggs since then.
Sugar has laid her first egg today after four weeks of not laying. I suspected that as Sugar has turned out to be a serial broody like Smoke that she would also continue to lay through winter between broody spells.
We have switched from only the two bigger girls laying to two little girls laying. At least Smoke and Sugar are both laying together so we will still get a few eggs.
Yesterday I saw a slow worm on the path. It was small and thin so I think it is one of this year's young ones. It stayed long enough for me to get my camera.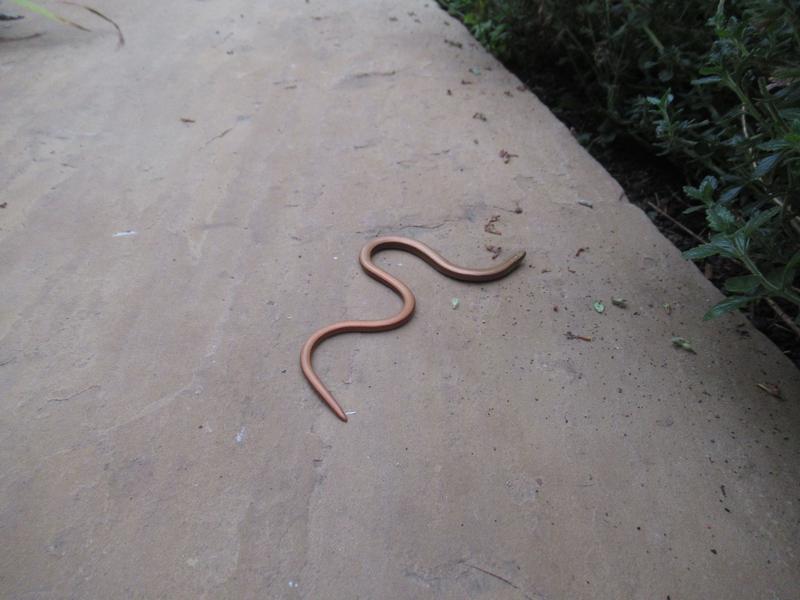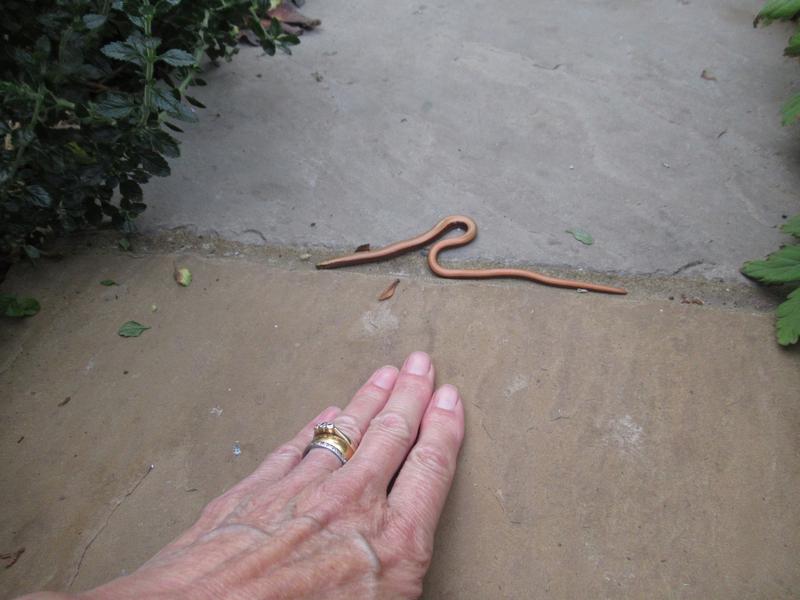 I love the fact that we see some young ones every year. They are breeding and thriving in our garden.