On the last three mornings I have found a heap of feathers under Flame's roost spot. Flame doesn't look too bad considering how many feathers she is dropping. I think her new feathers have been quietly coming in underneath.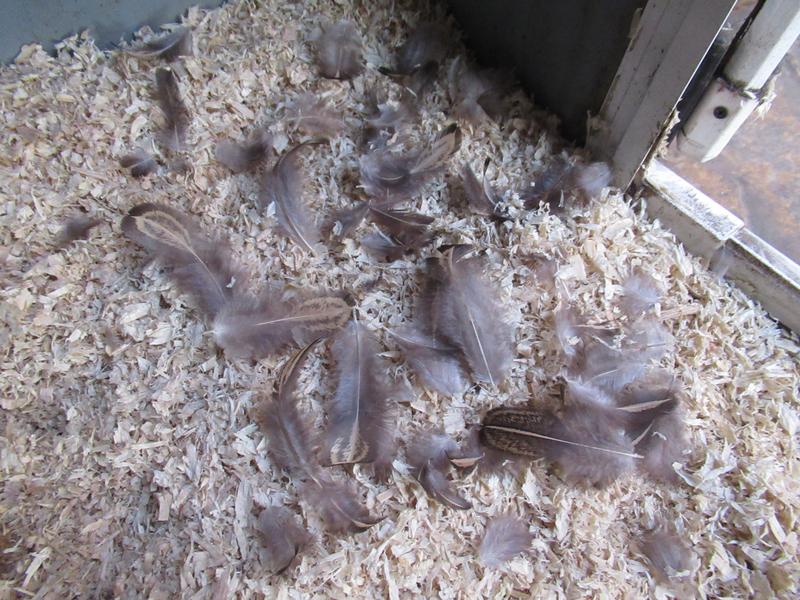 Flame has dropped her tail feathers but instead of the, tail less, look that she has sported in the past she has a short tail where the new feathers are already in place.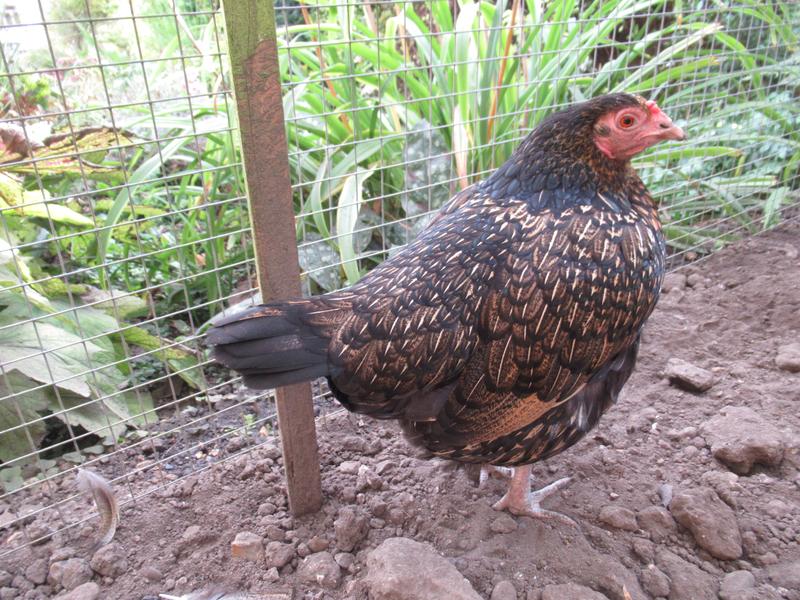 All the little girls are looking a bit tattered. Salmon, Spangle and Shadow have pins on their head and Salmon and Shadow have pins on their neck too. At the moment Shadow is looking the most tatty.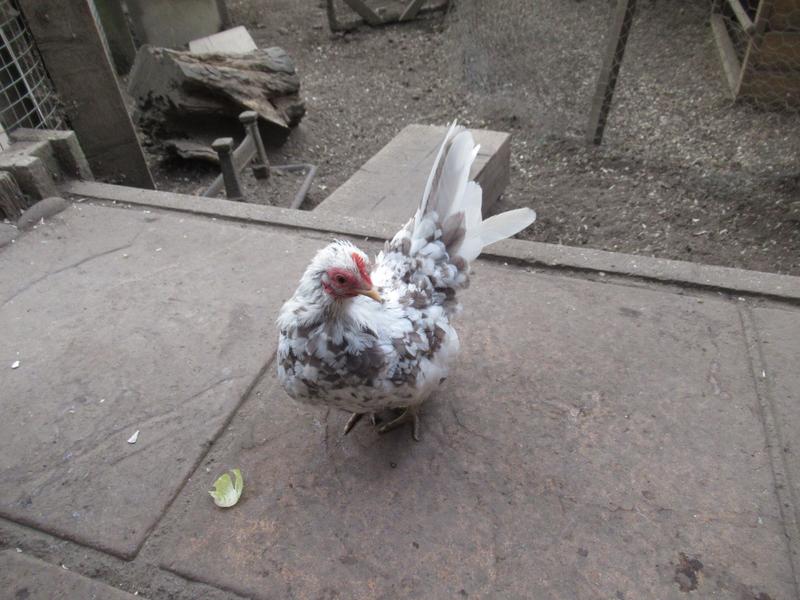 It will be good to have the girls fully feathered before winter. At the moment only Smoke and Sugar are still laying and they are the least tattered. I think their periods of broodiness cause them to moult in more gradual stages and also to continue laying later in the year.
The corn cobs at the allotment are coming to an end and yesterday I gave the girls some that were not good enough for us.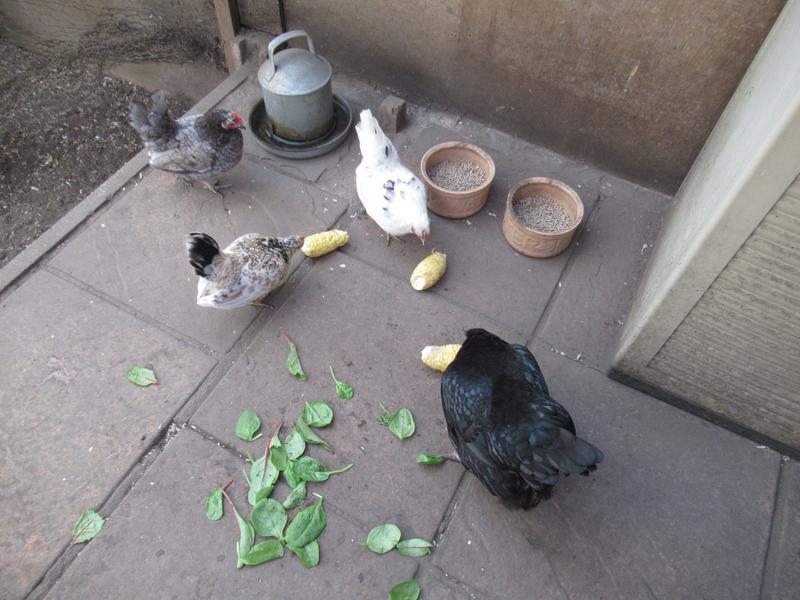 The girls love the corn cobs. As usual nothing from the allotment is wasted when we have chickens to hoover up anything that we don't eat.
The girls should be looking pristine again very soon and will be ready for winter.