We suddenly have an abundance of eggs which is rather surprising considering we have only three out of eight girls laying. But the three girls we do have laying are good layers.
Flame, Gold and Snowflake are laying. They all three lay every other day and occasionally two days running. Gold lays slightly more than Snowflake and has so far laid eight eggs to Snowflake's six.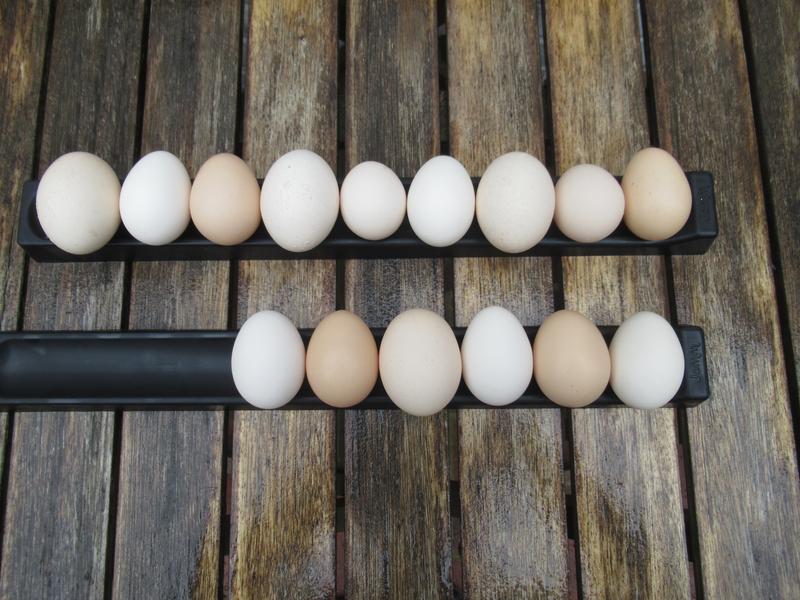 Sugar has now been broody for a week. The egg that I thought Salmon had laid I am now thinking must have been Sugar's egg. I put it down to Salmon as she had been in the nest box and gave a shout but she hasn't laid since so I now think it was more likely that it was Sugar's egg.
That means we still have Salmon, Spangle, Spot and Storm to start laying. I am surprised that some of them haven't started laying by now.
Salmon and Spangle started laying in March last year. Spot is a surprise as she is coming up a year old now. Storm I think is younger than Gold and Snowflake plus her breed is slower to mature and not known for laying well so I am not expecting her to start yet.
It doesn't matter about girls not laying as we have plenty of eggs with just these three girls laying but I am just surprised. I am sure they will all get started in their own sweet time.