Sophie asked if I could take photos to show a size comparison between the girls. She said it may be easier said than done and so it proved.
Snowflake by name and Snowflake by nature is difficult to photograph because as soon as she sees the camera she moves away. Gold and Storm are the opposite and as soon as they see the camera or more precisely my hands, they run to me and dive bomb the photo. I cant get back from them as when I step back they follow.
The rest of the flock are easy as they are used to the camera and take no notice. In the end I had to resort to treats to distract them. One of the photos is blurred but I kept it as it showed size comparison well.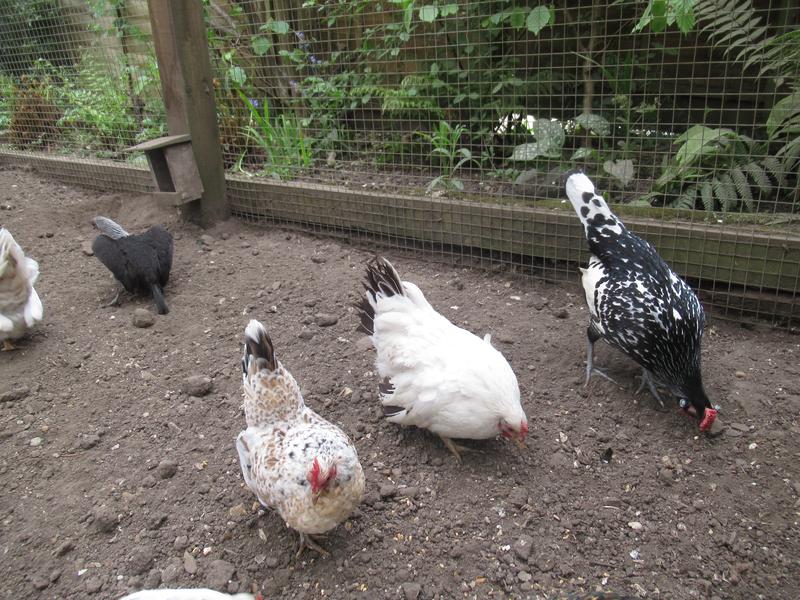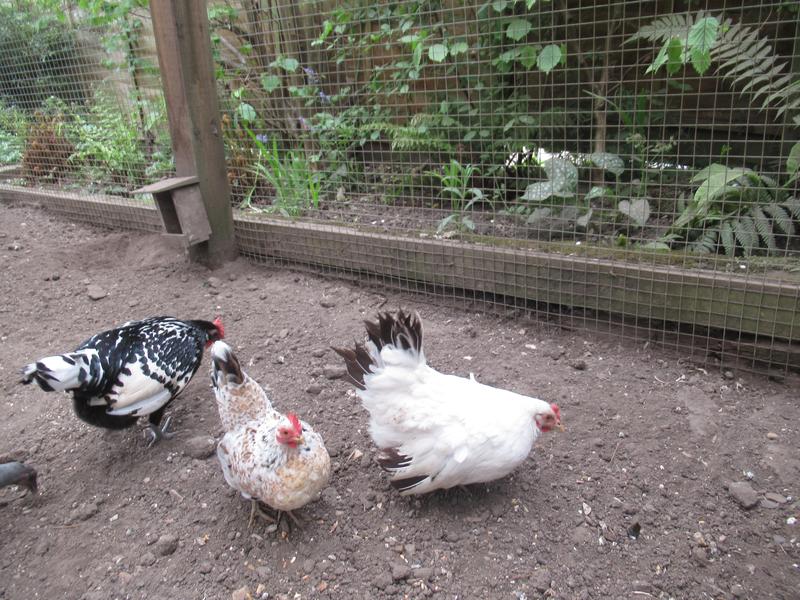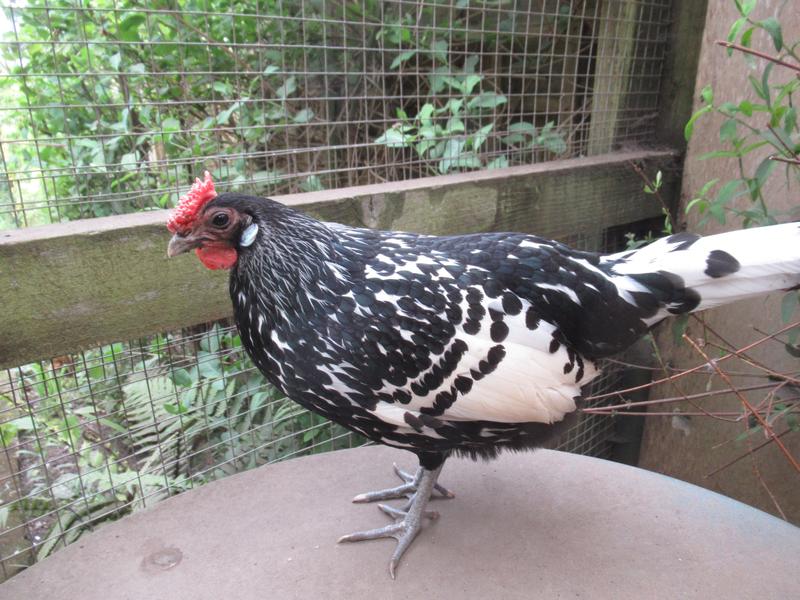 I can't understand why this amazing looking, one year old girl, isn't laying yet.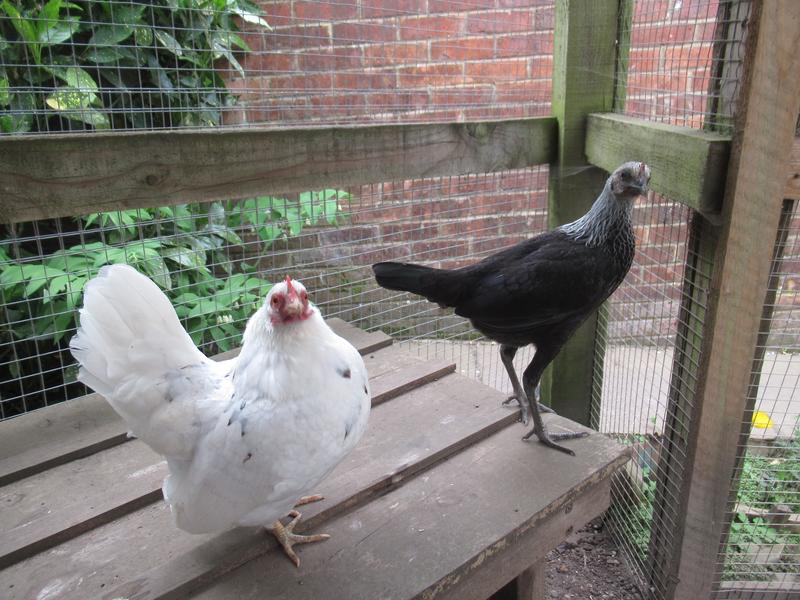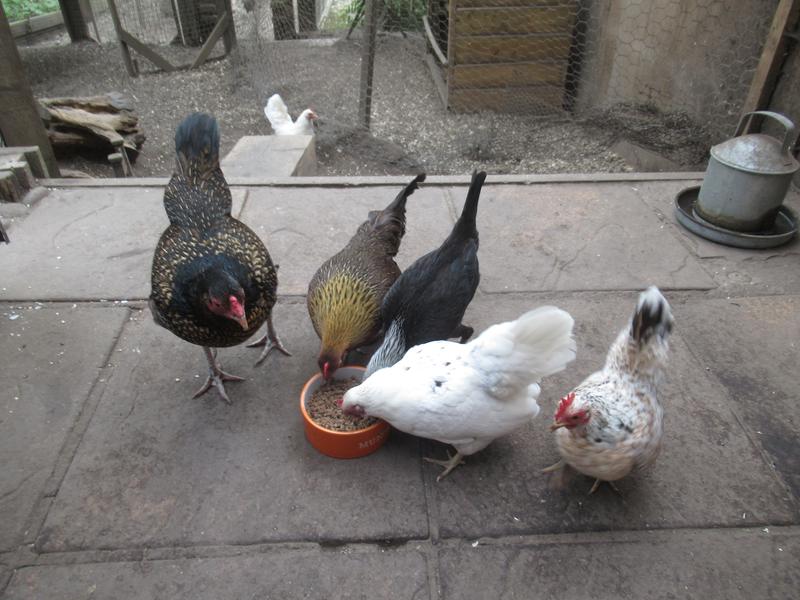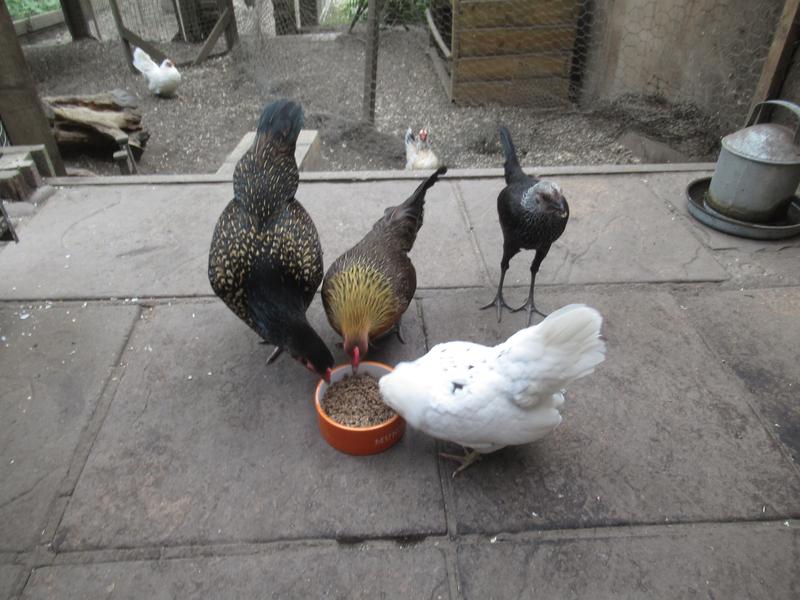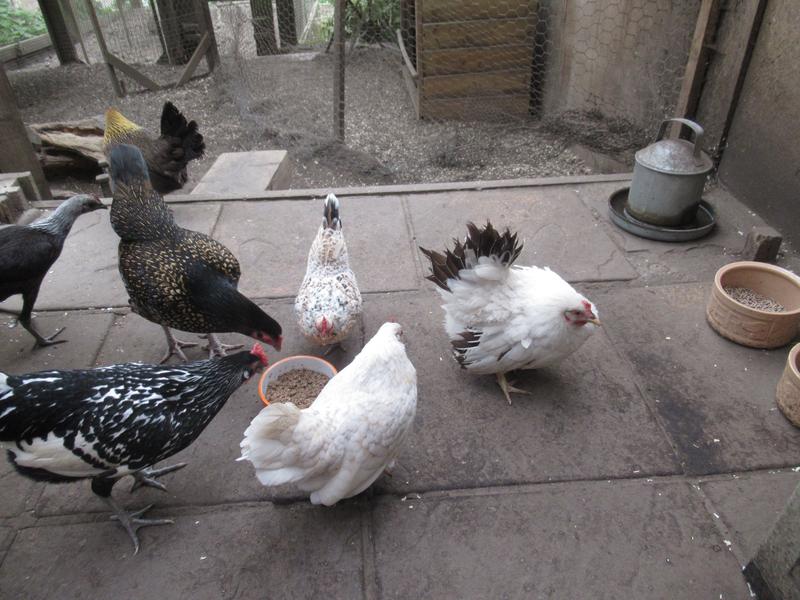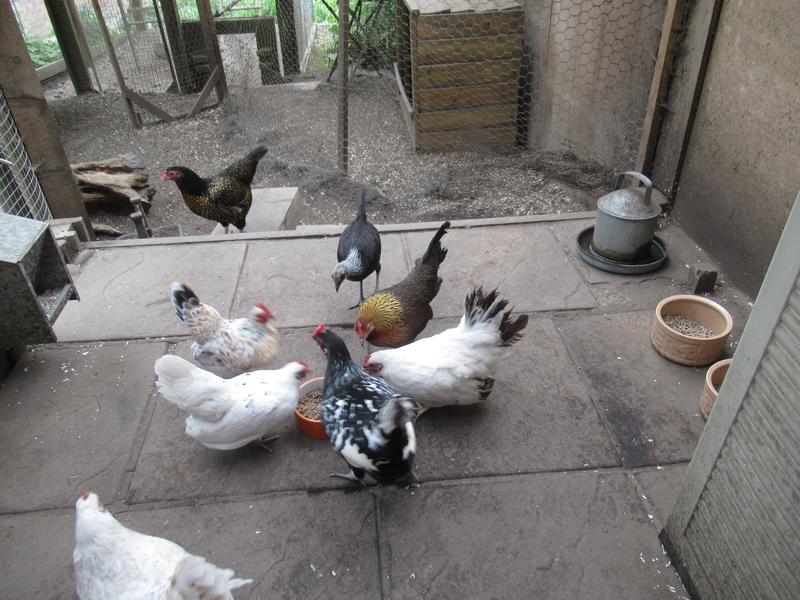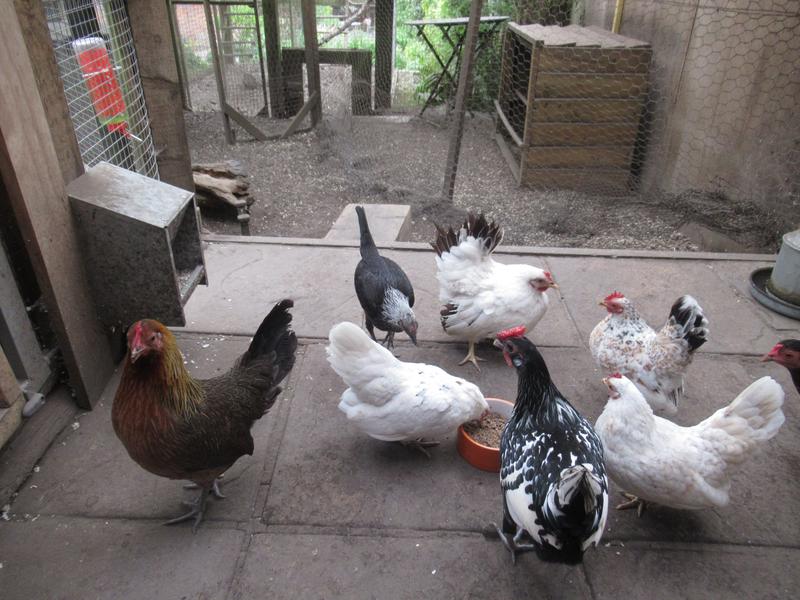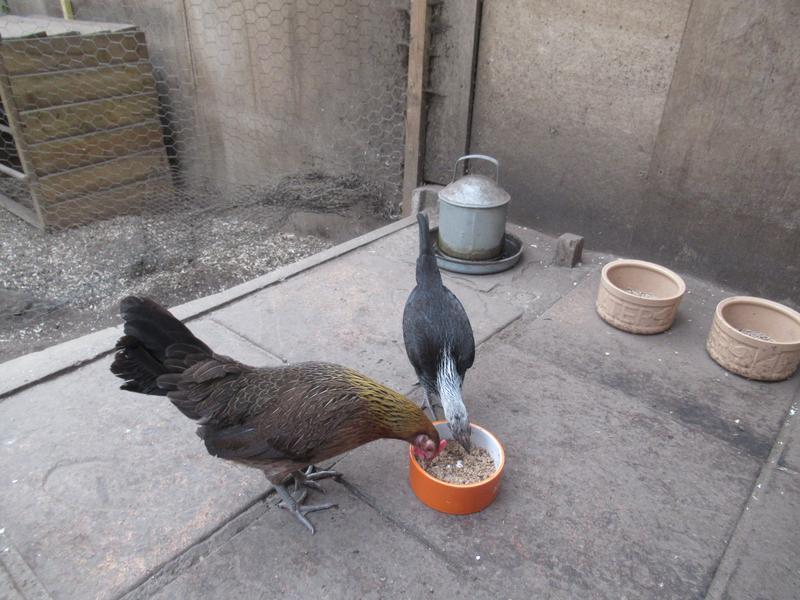 Snowflake is wide and chunky and heavy but has short legs and is very low to the ground. Gold is taller but slimmer and lighter. Storm is tiny in body and very light but has long legs and a long neck.
Flame is the largest and heaviest girl. Spot is next in size but is much lighter than Flame. Spangle and Sugar are similar in size to each other with Salmon being a bit smaller. Storm is smallest of all despite her height.
Both Gold and Storm like to jump on me and follow my every move. They "help" me clean up by either riding on my back or pecking around my fingers and toes.
I can't move in the run without their supervision. When I enter the run Gold steps on to the threshold of the gate and I have to lift her away to go in. She doesn't mind me picking her up at all.
Snowflake has taken over digging duties and is always digging deep holes. She has quite large feet. I would have liked a photo of her digging one of her huge holes but every time I approached with the camera she abandoned her digging only to return as soon as I moved away.
And in other news it only took two nights in the crate for Sugar to come out of being broody. Two nights and just the one day in between. I think because she had been broody so long she was more ready to come out of it.
Perhaps next time I should try to break her out of it sooner. I would like to leave it to nature but as she was broody a month the first time last year and a month first time again this year I suspect that she will always be this committed.
For now it is great to be in a broody free zone!