Spangle's egg today was much more the shape that her eggs used to be. I think she has got over her blip at the start of laying and is now back to normal.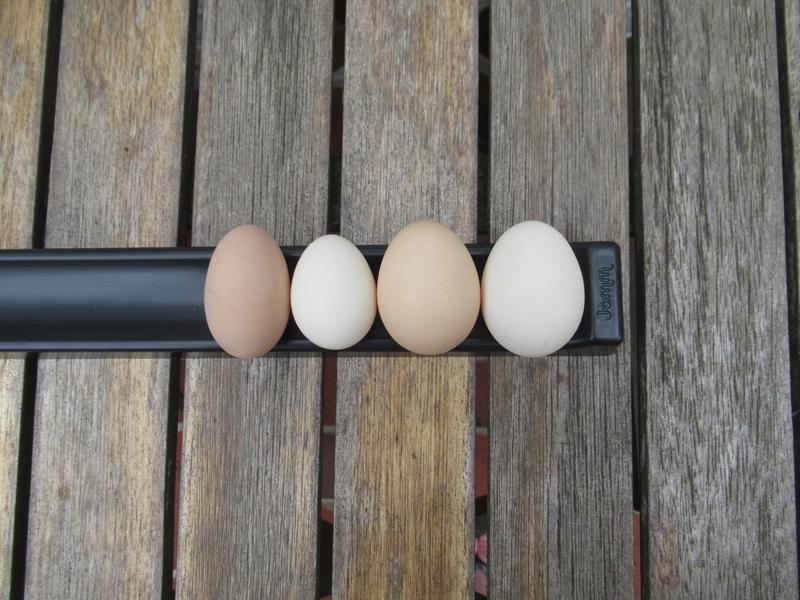 Spangle's latest egg is on the left and is her usual torpedo shape. Storm's egg is next then Snowflake's egg and then Gold's egg on the right.
I am so glad that Spangle is back to laying normally and she seems absolutely fine.