Flame always moults in the same way. She always loses her tail at about half way through her moult. It completely changes her shape. I always think she looks like a giant quail.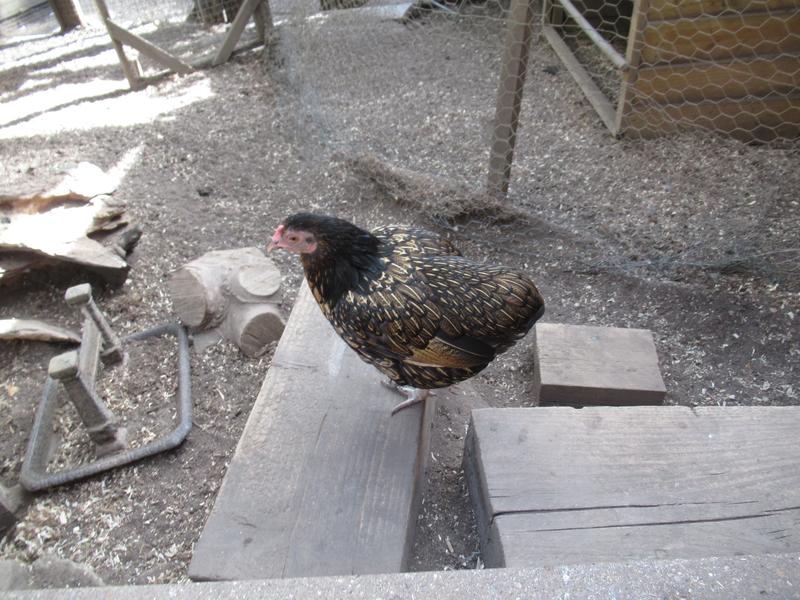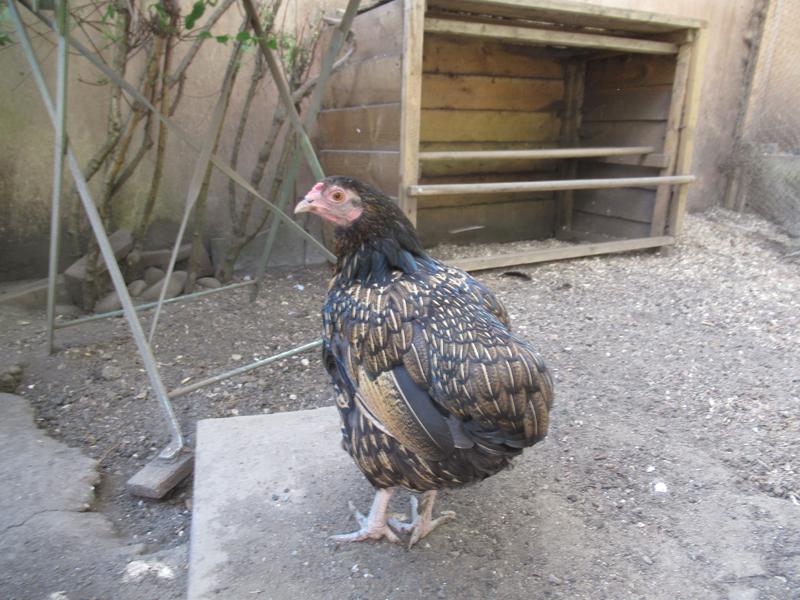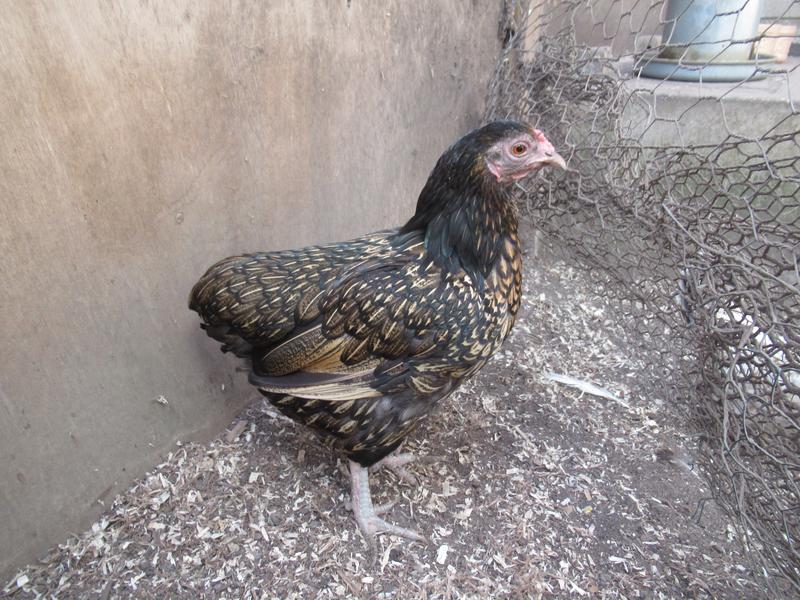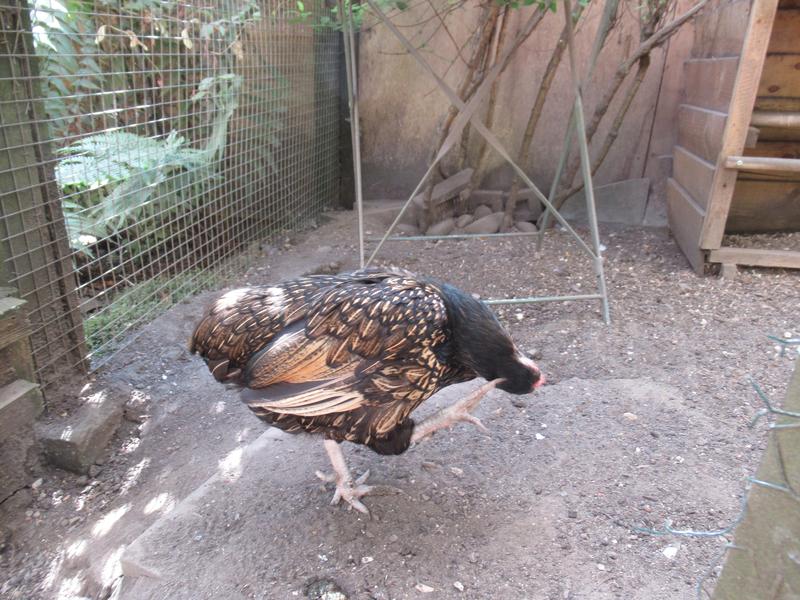 I was trying to capture her current shape and caught her mid scratch. I thought it was such a funny shot of her that I decided to keep it in.
Flame will soon grow her new tail and look pristine again.
In other news a few nights in the broody crate broke Sugar of her broody spell and Gold has been checking out the nest boxes so may start laying again soon.
We have Sunday, Monday and Tuesday forecast to be really hot so I will be giving the girls frozen peas on those days and damping down some of the shady parts of the run.