I have known for a while that Flame was coming to the end of her time. I have been putting off posting about this and putting off making a decision about Flame.
Throughout this summer Flame has spent a lot of her time sitting in the big shelter. We have had her for a further three months since she was first closing her right eye. After the eye drops stopped working and we saw bubbles in her eye I treated her with tylan.
I have now treated Flame three times with tylan and have now run out. After the first treatment her right eye was closed again after a month. After the second treatment her eye was closed again after three weeks. After the third treatment her eye was closed again after only a week.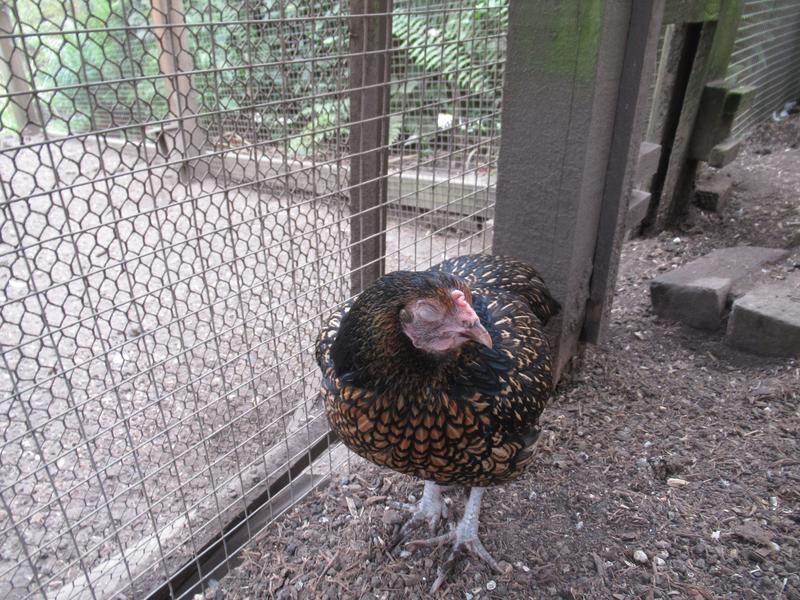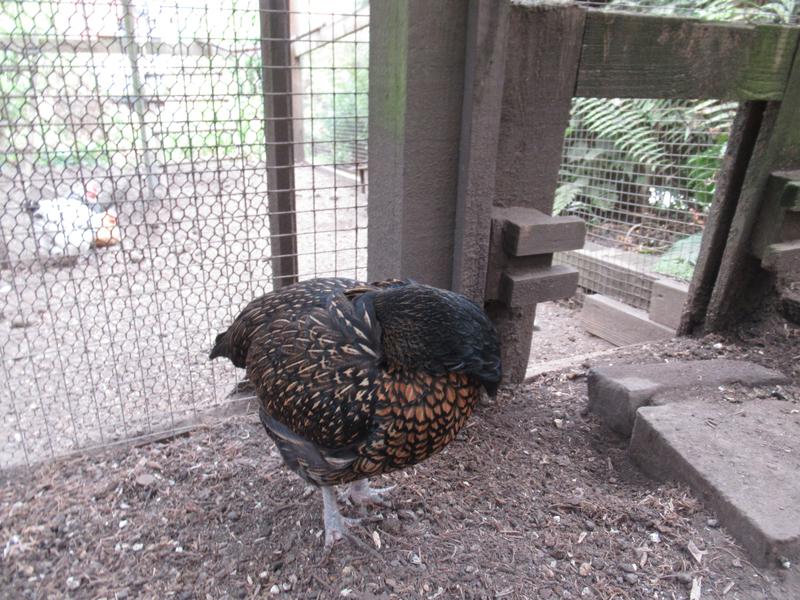 It has been so sad to see her like this. I know that this problem isn't going to go away. I know she feels really poorly when she has her head under her wing. Before the weekend I was certain it was her time to go.
Then Flame had a dust bath and I had a bit of hope. By now it was Saturday afternoon and I decided to give her one last weekend with us and make the decision on Monday.
By Sunday Flame wasn't opening her right eye at all. She would walk around the run with one eye open and one eye closed. I felt that I knew then that I had to phone the vet on Monday. It's her time to go and it's the kindest thing to do for her now. Even so it's so hard and it's breaking my heart to have to let her go.
Monday
After resigning myself to taking Flame to the vets today I was surprised to find her looking brighter this morning. She had both eyes open and seemed perkier. Just when I had made the decision I was wavering once more.
I had started worming the girls on Thursday so I am now half way through the seven days. I might just wait until I have finished worming before making a decision in case that is effecting her.
Diamond
When Diamond came to us she already had a mucky bottom. This had steadily got worse over her time with us and she had been doing very sloppy poops. As she was struggling with her breathing and making the hiccuping noise I thought she had a heart problem.
Since I have started worming the flock Diamond has steadily improved. I didn't want to say anything too soon in case it didn't last. Her bottom is looking cleaner and she has gradually been making the hiccuping sound less and less. Her breathing has returned to normal.
I am now wondering if her problem was an overload of worms. I looked up symptoms for worms and it says – diarrhea, dirty vent feathers, lethargy and gasping which perfectly described Diamond. On the second day of worming I found one worm in a poop. I am surprised that I haven't found more than this but I am becoming more certain that Diamond's problem may be down to worms.
In my research it says that if you have an overload of worms it is best to worm the flock again three weeks later to be sure to be properly rid of them. I have noted this on the calendar and will be worming again three weeks after finishing this course of seven days.
In my twelve years of chicken keeping I haven't come across these severe symptoms from worms. The good news is that it is treatable and means that Diamond should be able to have a normal life span with us.
So it is a case of mixed feelings with the flock at the moment. The situation with Flame continues to hang over us but I don't want to give up on her too soon. The situation with Diamond may be resolved and I will report back again at the end of worming.