After saying in my last post about worming, that I was giving Diamond her extra dose in the chicken shed, I have since found a much easier way to do this.
I found that that method depended too much on getting the timing right and I then discovered a much easier system. After the first couple of evenings I went up after all the girls were in the chicken shed. This is about quarter past six at the moment.
I found the much easier thing was to lift Diamond out once all the girls were perched and give her the flubenvet covered, chopped tomato, on the patio. The girls won't come out again once they are perched. This means Diamond can have her tomato, with her extra dose, without having to compete. I found that she wouldn't take it from the dish so I tip it on to the patio. I have no idea why this is but once I tip it on to the patio she quickly takes it. Once finished she returns to the chicken shed.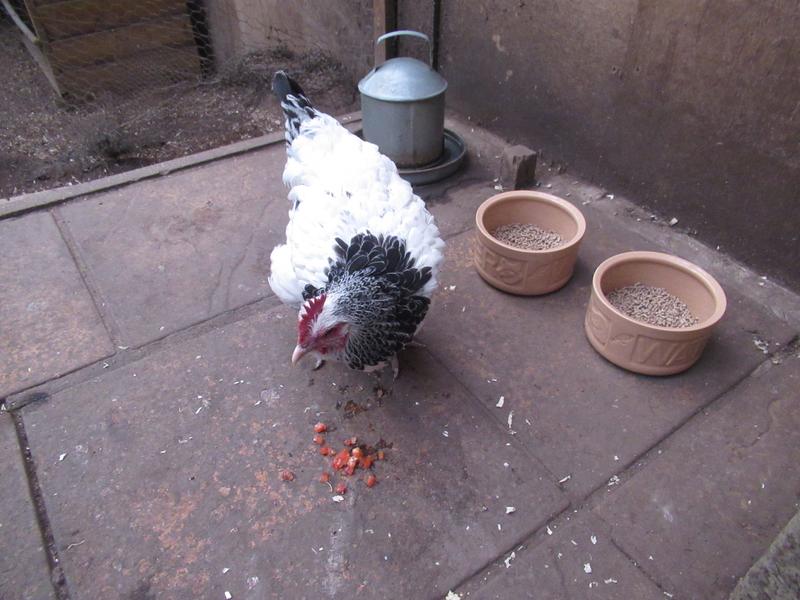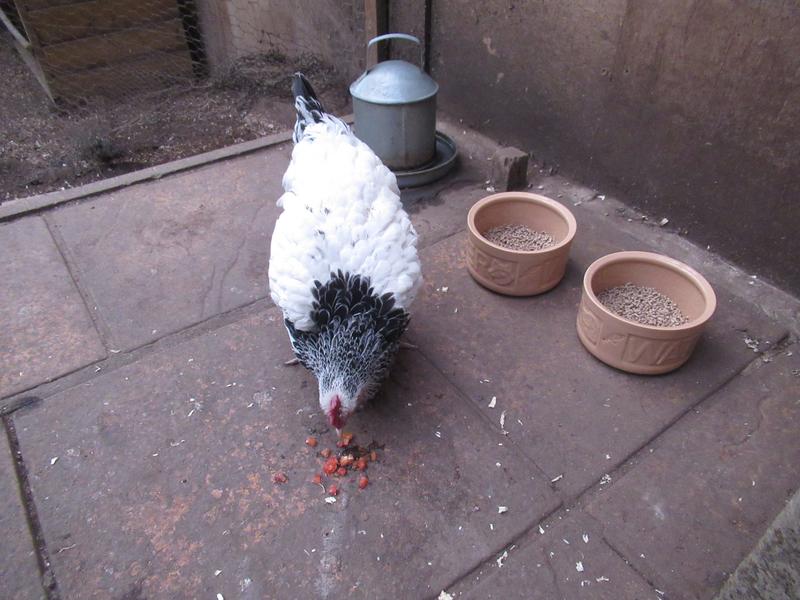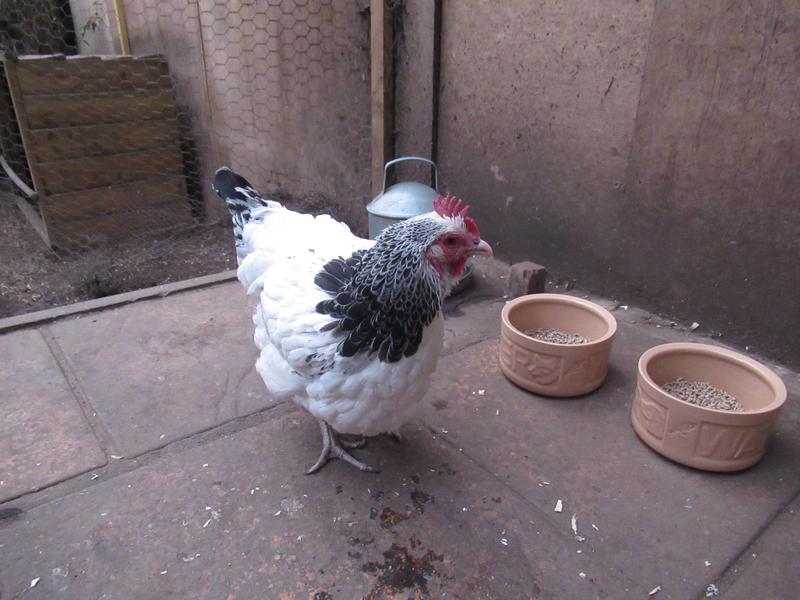 Monday will be the last day so there isn't long to go now and this system is working easily. I really hope that we will then be free of this problem.