We have had a spell of frost and freezing temperatures along with the rest of the country. I wasn't expecting to wake up to snow this morning though. It hadn't been forecast for us and it took us by surprise.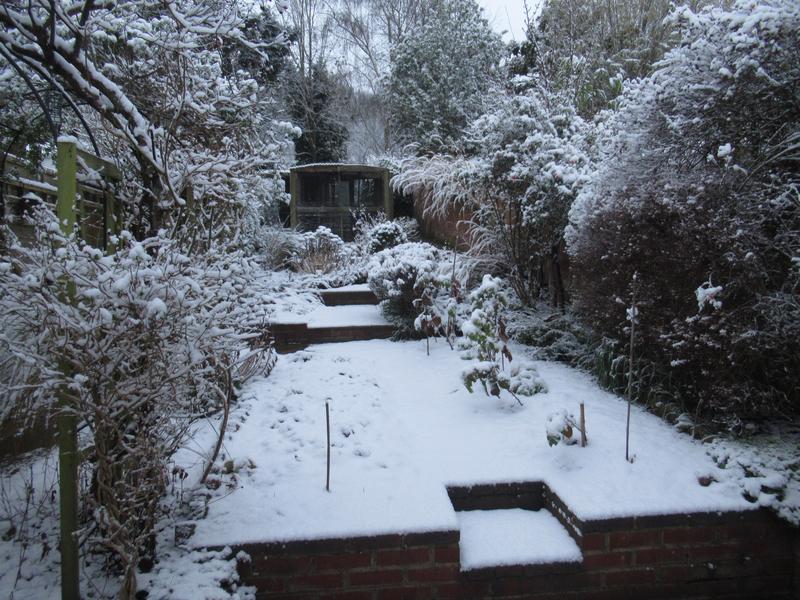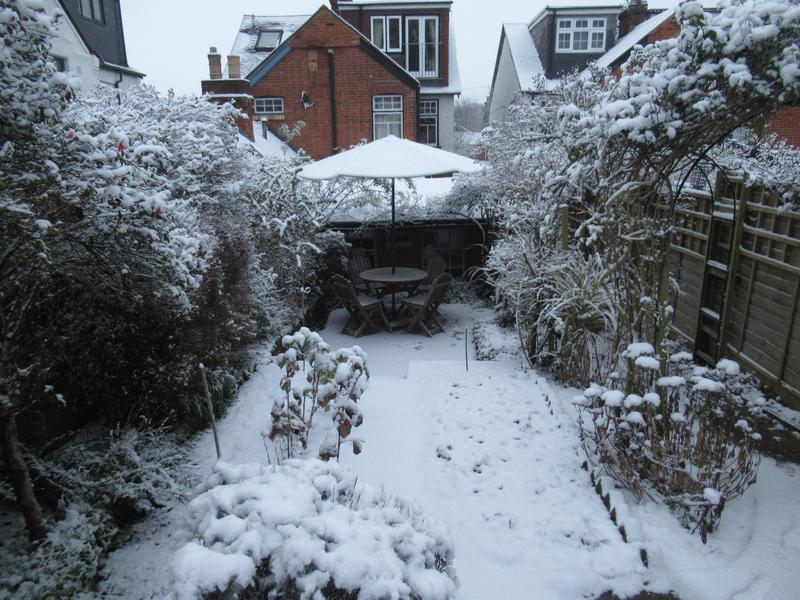 The chicken run is a bit dark. Apart from the seramas this is the flock's first experience of snow.
I have been emptying the chicken's water at the end of each day and filling it in the morning as it easier than defrosting it. Over the last few days I have had to defrost it half way through the day as our daytime temperatures have barely got above freezing.
I will be glad when this cold spell is over and I am sure the girls will too.