Yesterday Diamond had her seventh day of a double dose of flubenvet in water syringed to her beak. Since she has been separated she has eaten just enough to keep her going so we had to keep giving it to her this way to make sure she was getting a full dose. During this time I have found gape worms in her poop. I hope that by giving her this bigger dose we can rid her of them. We will repeat in three weeks as recommended to break the cycle. We don't want to take any chances of not eliminating them this time round.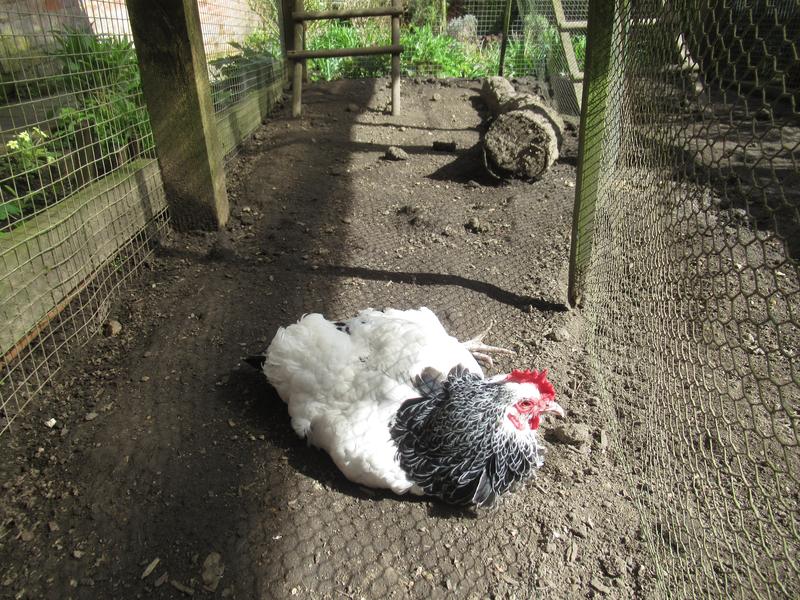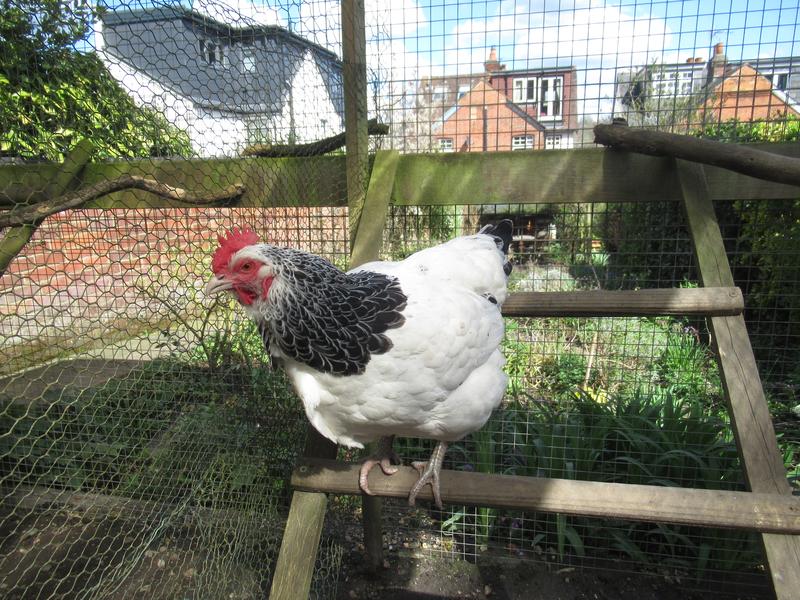 Meanwhile Sugar has gone broody already. She has laid seven eggs in fourteen days. We seem destined to only have three girls laying. Storm resumed laying just as Sugar stopped. Luckily three girls laying gives us enough eggs to keep us going.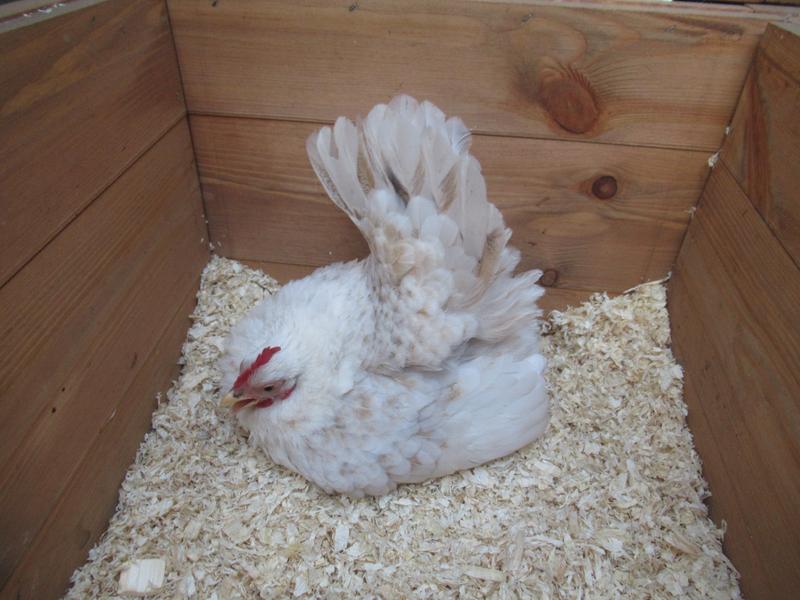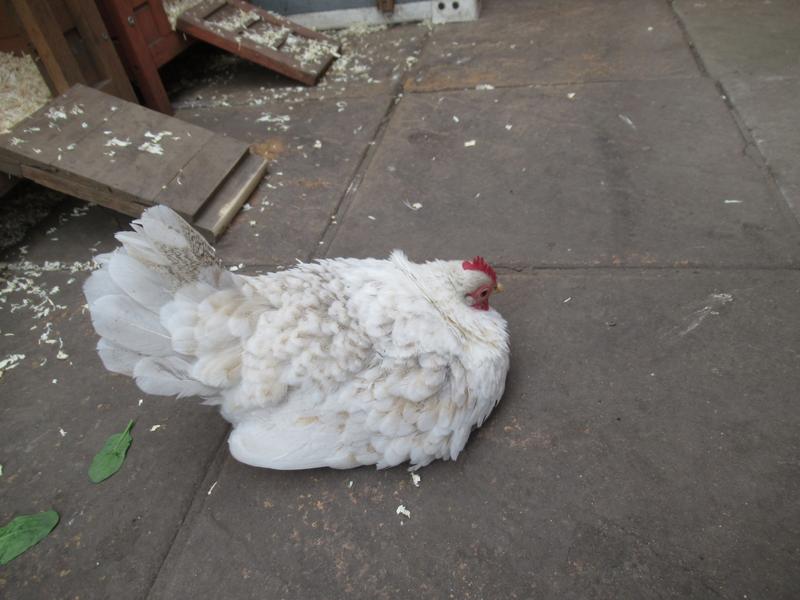 In view of all the egg laying problems we have had in the past I have decided that for now I will just leave her to it. I may try to break her out of it if she goes on too long but will see how it goes. Sugar is the most committed broody we have ever had so time will tell.
Diamond has settled back happily with the flock. She is now eating pellets again and went straight to her own perch in the chicken shed last night. A few days ago I cleaned her bottom again.
I will be repeating the worming process again in three weeks time but I will now know that if she has a mucky bottom again it is probably a sign that she still has worms. I really hope we can get rid of them this time around as I don't know where else we can go from here otherwise. I am keeping everything crossed.