Over eight days Sugar has sat in a nest box, every other day, four times. Each time she sat for about an hour and then she came out without laying. Today is day nine and Sugar sat in the nest box for two hours. She then came out having laid the tiniest egg that I have ever seen.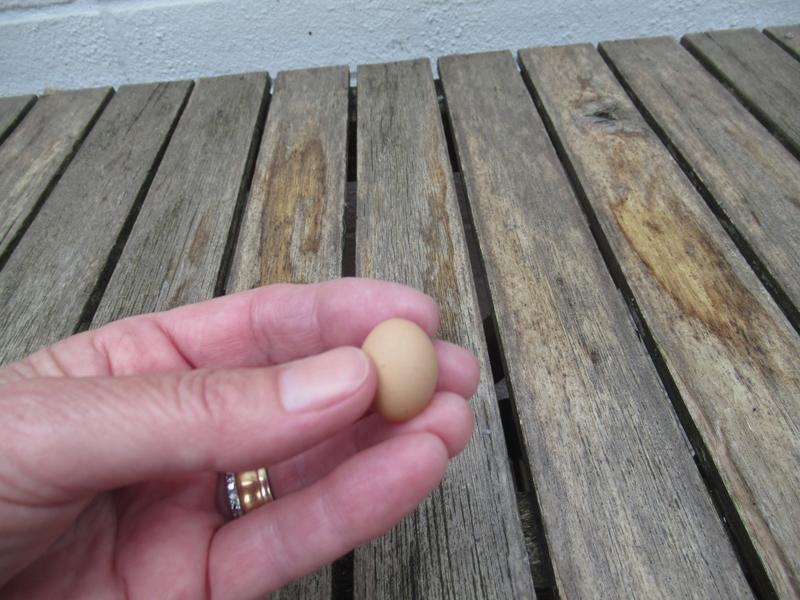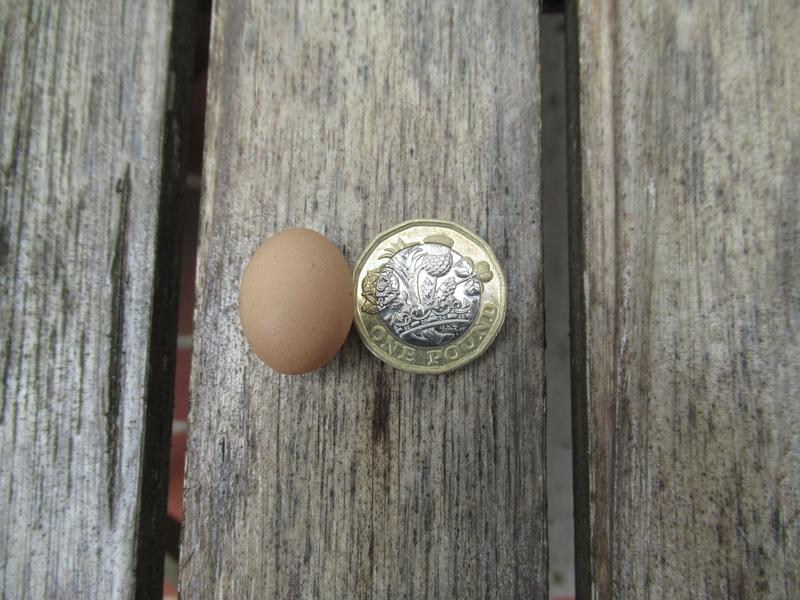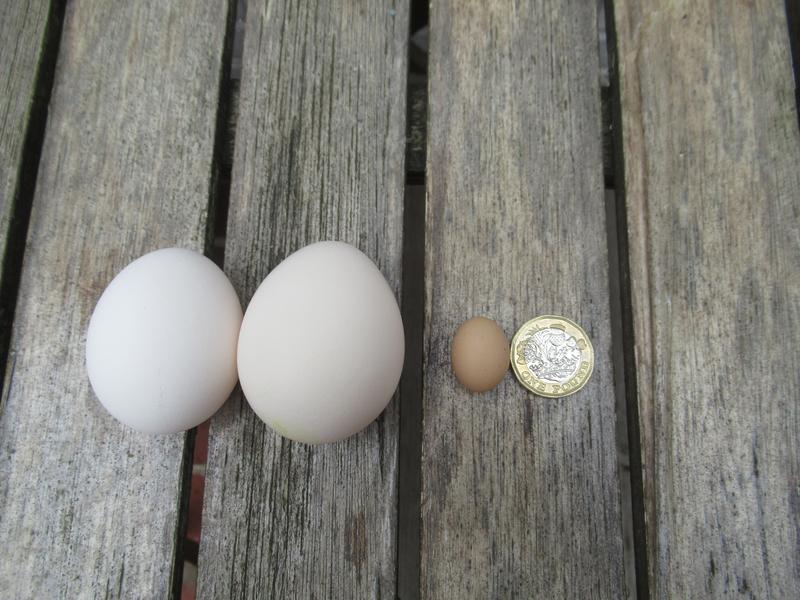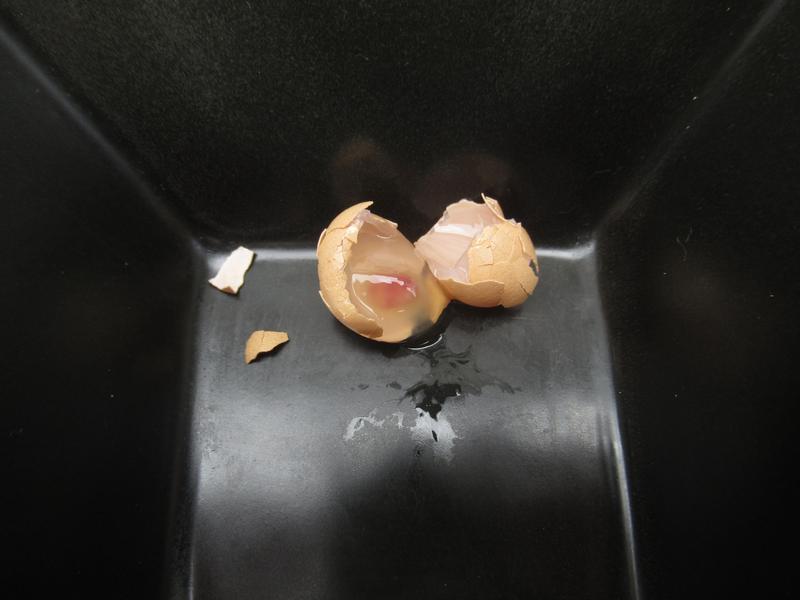 The shell was really hard to break and the yolk was tiny and red. We have had some first, serama eggs, before that were tiny but they were about twice the size of this one.
I am hoping that Sugar might get back to normal now. This has been one of the weirdest things yet. I am glad that she has laid something though as it's more positive than having a problem getting an egg out. It's as if she has had to start all over again. Only time will tell how Sugar progresses in the future but I am just happy that for now she has laid something.