I promise my blog isn't turning into a blog about jigsaw puzzle reviews and normal chicken news will resume tomorrow. It's just that this jigsaw was the last one in the cupboard from last year's Christmas gifts.
I think that last year we just didn't have spare time for things like jigsaws so it got forgotten and then was rediscovered this Christmas. This year we have more time due to cutting back on our business.
I started this jigsaw at the weekend and it took three days to complete. It has seven hundred and fifty pieces and it was a joy.
I have realised that what makes a good jigsaw is when it is addictive. I couldn't resist adding a few pieces every time I walked past it. Every time I spent time on it I had to remind myself when it was time to stop and get other things done such as cooking dinner.
It was like six jigsaws in one as it was divided up into six squares. It was fun being able to move from one square to the next. There was so much colour and variety that it was interesting to do and there was no frustrating end to it. Also it was obvious when the pieces fitted and I didn't have to keep redoing areas like in the last jigsaw. This jigsaw was completely satisfying.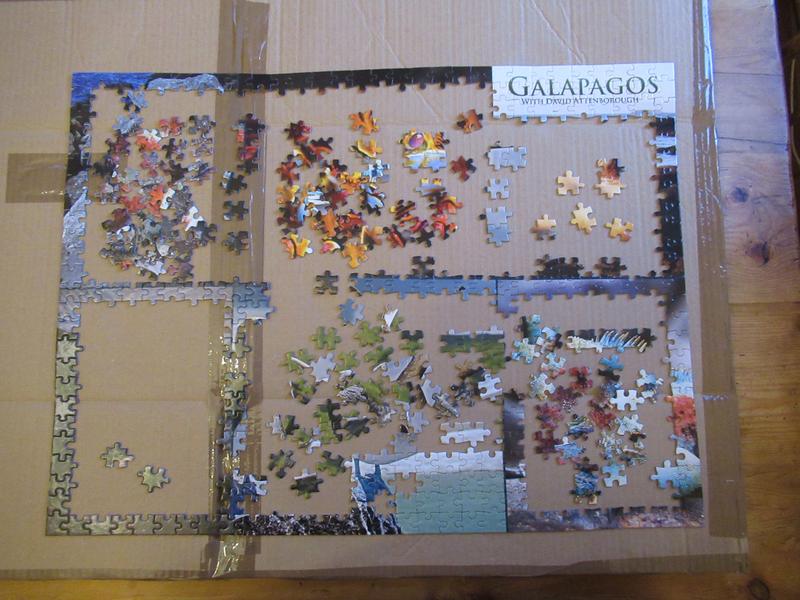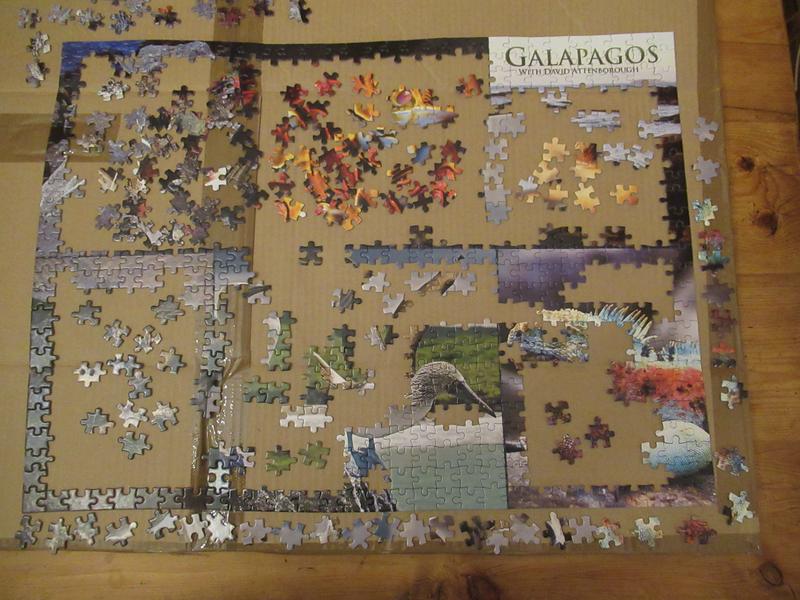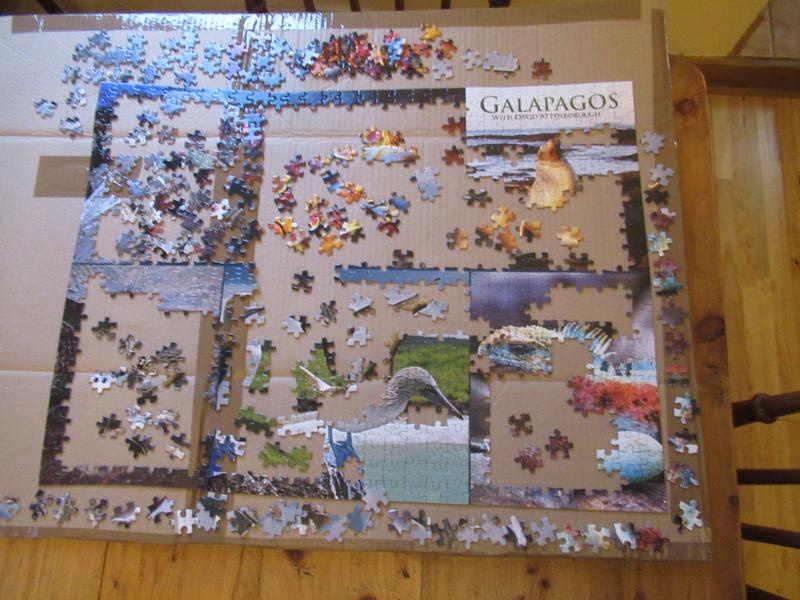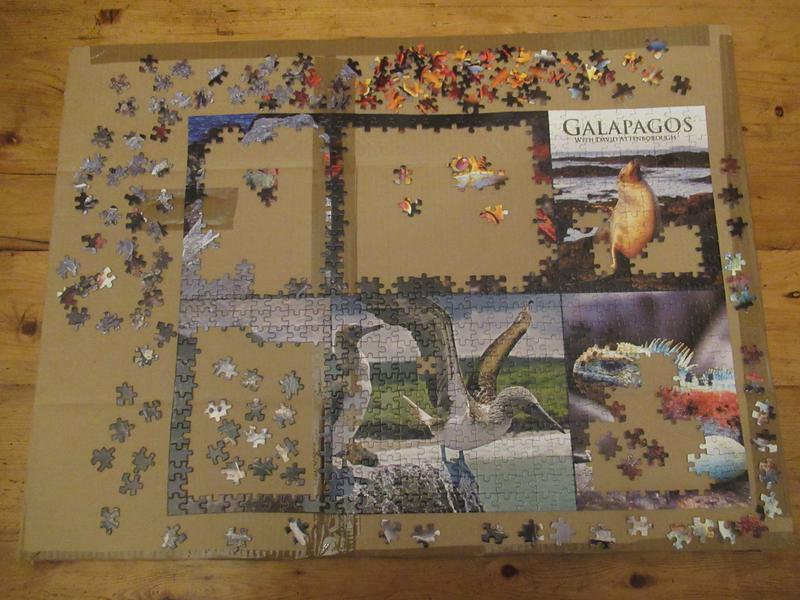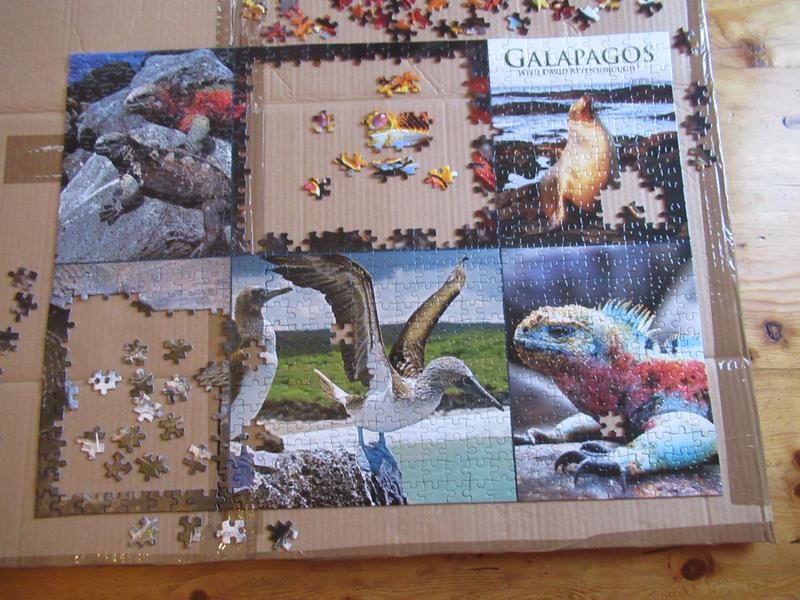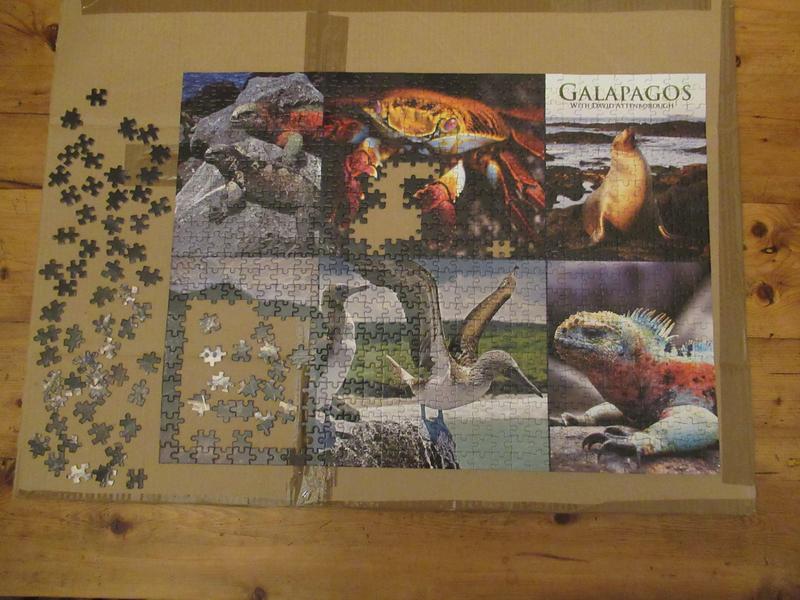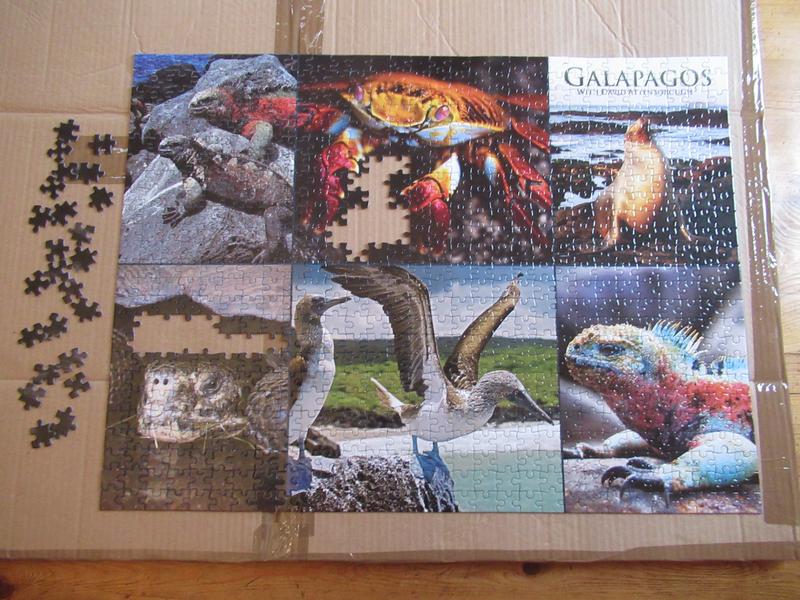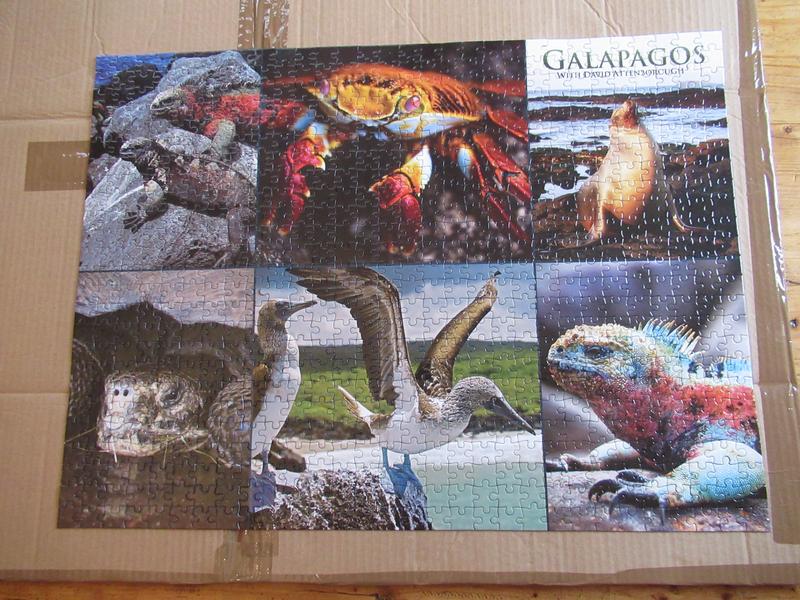 I think this may have been the most enjoyable jigsaw of all. My favourite square is the reptile on the bottom left. He is so beautiful and the crab is also so colourful.
And that is it for jigsaws for now. I have taken some photos of the girls for a post tomorrow so watch this space.