Sugar has now set the record by going broody after just six eggs in eight days. The serial broodies usually lay for two weeks so one week laying is ridiculous!
Smoke has laid eleven eggs in sixteen days so is probably going to go broody soon and in fact has laid for a few days longer than she sometimes does.
They had both been laying for two days then miss a day then two days again. Because of this I closed the nest boxes and blocked the pop hole yesterday as it was Smoke's day to miss a day.
This then means that Smoke will lay first thing in the morning after her missed day. Therefore I closed the nest boxes and pop hole just leaving Smoke's favourite nest box open in the hope that sugar wouldn't go in while Smoke was in there.
Sugar settled near by the bottom of the ramp to the nest box that Smoke was in. I checked back just as Smoke had laid so closed the nest box before Sugar could go in.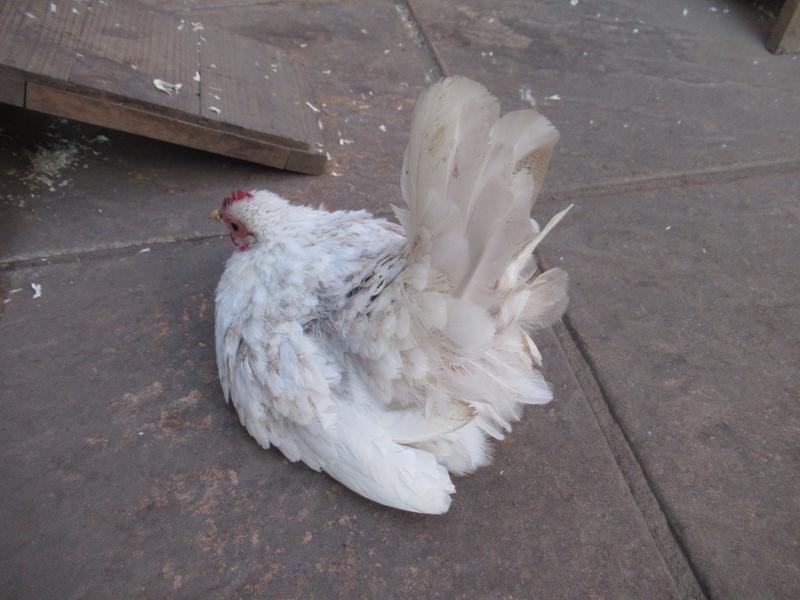 My plan is that once Smoke goes broody too I will keep everything closed. I would really rather not have these two sitting in nest boxes when it's getting colder. I think they would be better moving around in the run.
It's looking like it's time to start buying eggs!