We are once again experiencing unusually high temperatures for us. It has been 33/34 degrees c which is low 90's degrees f. This time we have had a week of these temperatures and they are forecast to continue to the end of the weekend.
Yesterday Flame was beak panting and holding out her wings. I gave the girls frozen peas in dishes of water and damped down parts of the run. This morning I was shopping and so I bought the girls a melon. I cut a couple of slices and halved them then froze them.
This morning I had given the girls frozen peas but this afternoon I gave them the frozen melon. While taking the slices out of the freezer I replaced them with fresh slices for tomorrow and will keep doing this until the weather cools.
The melon doesn't stay frozen for long but it must be cooling and refreshing when I first put it on the girl's patio and they all rush to it. Flame looked more comfortable today so I think it really does help.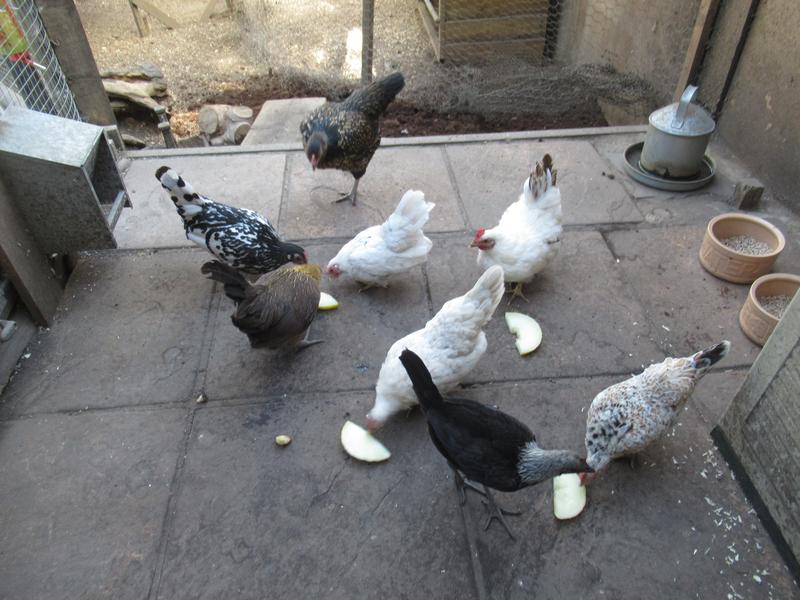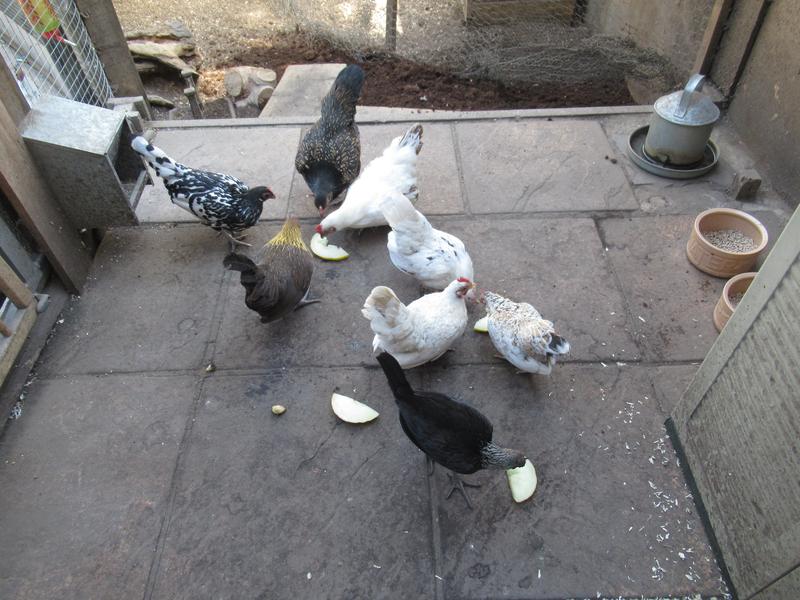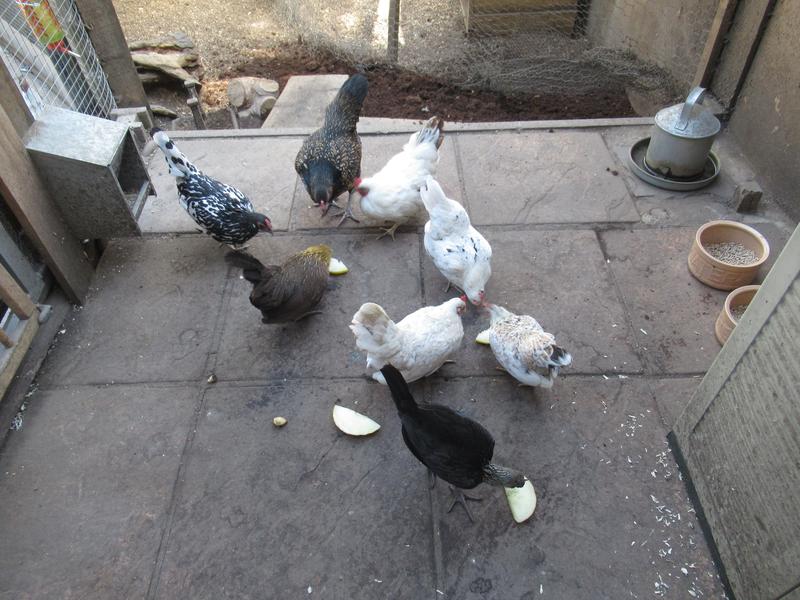 I think I can safely say that the girls enjoyed their melon.