The first afternoon Star joined the flock she spent most of her time in the chicken shed and just came out for food and water. On the second day she spent time sitting at the pop hole looking out. We think she was used to being kept in a shed and so this was where she felt at home.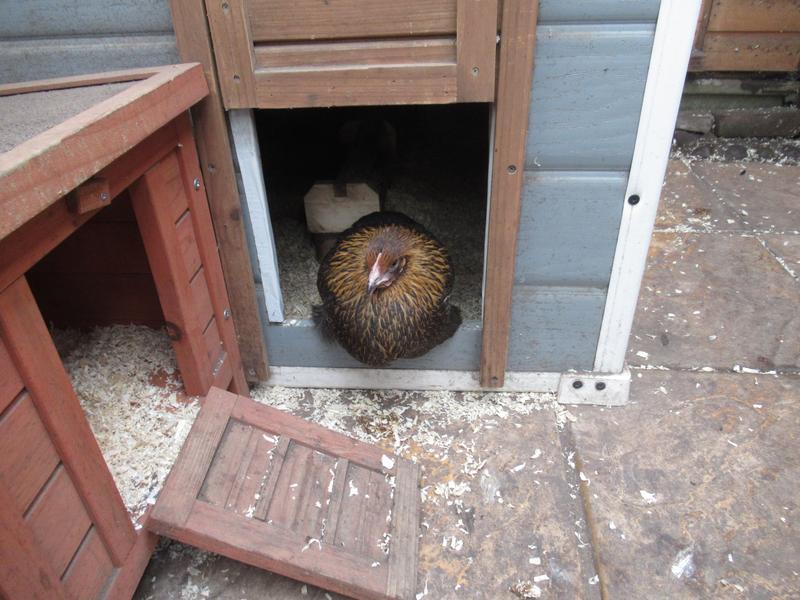 By the third day Star stopped going in the chicken shed during the day and started finding the different parts of the run. She perched in the wooden shelter with the other girls and found the top of the shelter and also ventured out into the bottom section of the run.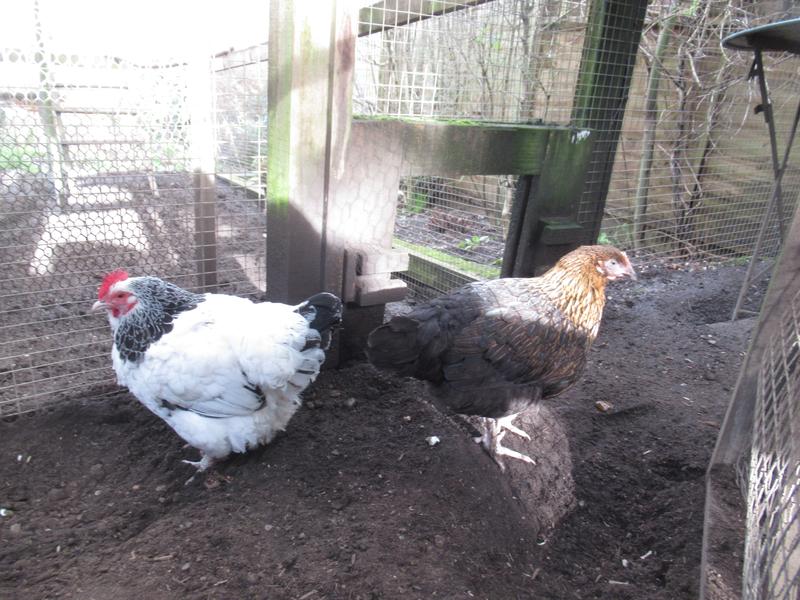 For the first time Storm has gone broody. She has laid eighteen eggs. Gold also went broody recently but I didn't blog about it because it was when Snowflake and Spangle were poorly and I had stopped blogging as it was so upsetting.
Gold had laid fifteen eggs. She wasn't very committed and after three days of closing the nest boxes once Dot and Storm had laid she gave up. Nine days later she started laying again. I am hoping the same will be the case with Storm because once I have lifted from the nest box for a break she stays out for a few hours before returning.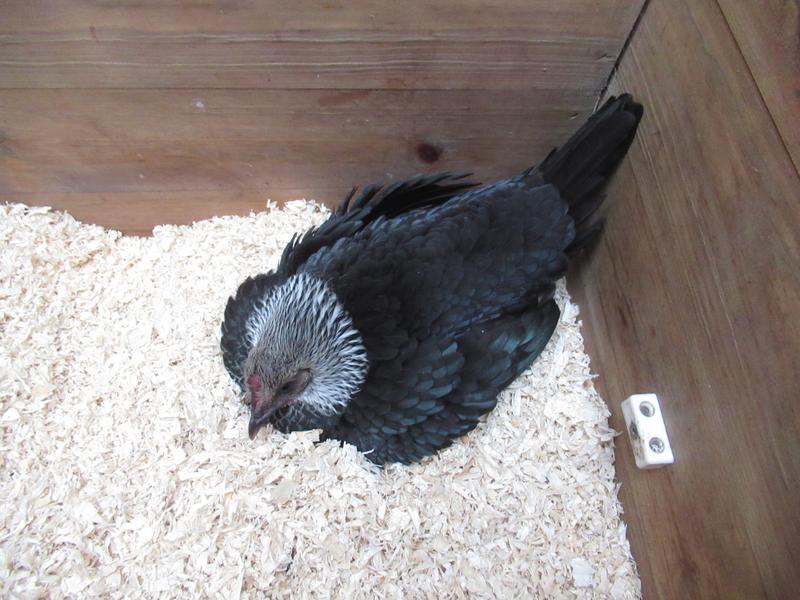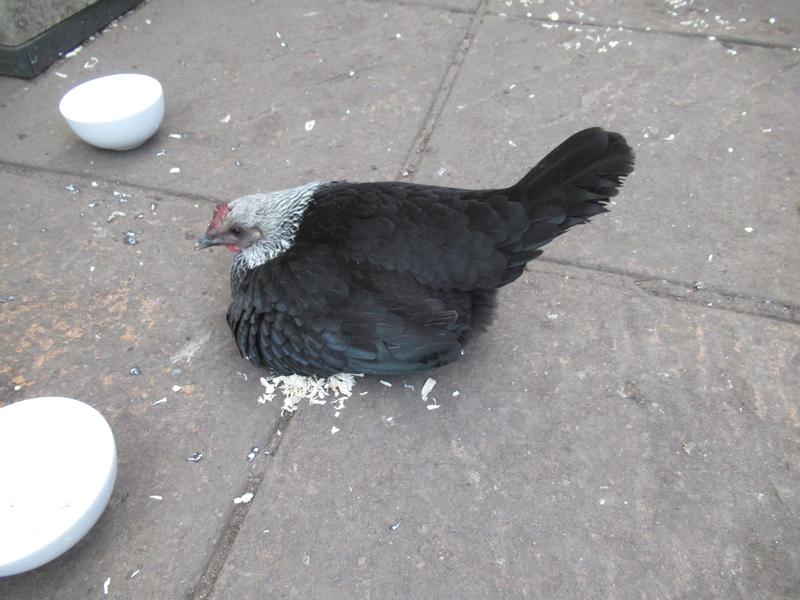 Today is Star's fourth day with us and I had begun to worry that she wasn't eating properly. The other girls don't bully Star but she is so timid that if she goes to the food dishes and another girl then goes to the dish she moves away.
Yesterday I put four dishes of mash on the chicken's patio spaced apart. Star would have some mash but as soon as another girl went to her dish she would move away.
Today I decided that I needed to put some extra feeding stations in the run to help Star. I have done this in the past with new girls and it has always helped. I decided to put a dish of mash and a dish of water in the shelter and another dish of mash behind the hatch to the bottom part of the run. As both spots are slightly hidden it should help her to feed without being noticed.
Star soon found both feeding stations and this really helped her to get her share. Gold is my regular helper whatever I do in the run so she helped show off the extra feeding stations.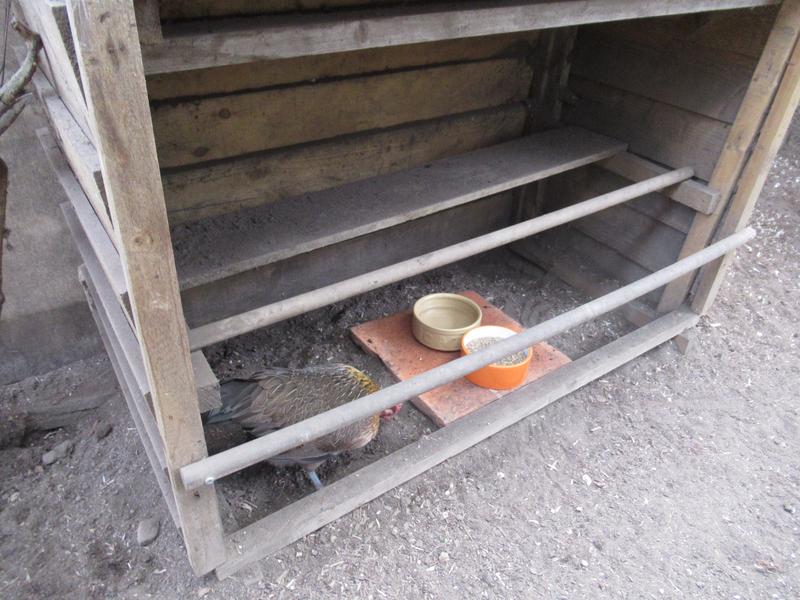 After having a good feed Star perked up and joined in a communal dust bathing session albeit on the other side of the wire from the rest of the girls. This is the first time I have seen her dust bath and dust bathing girls are happy girls.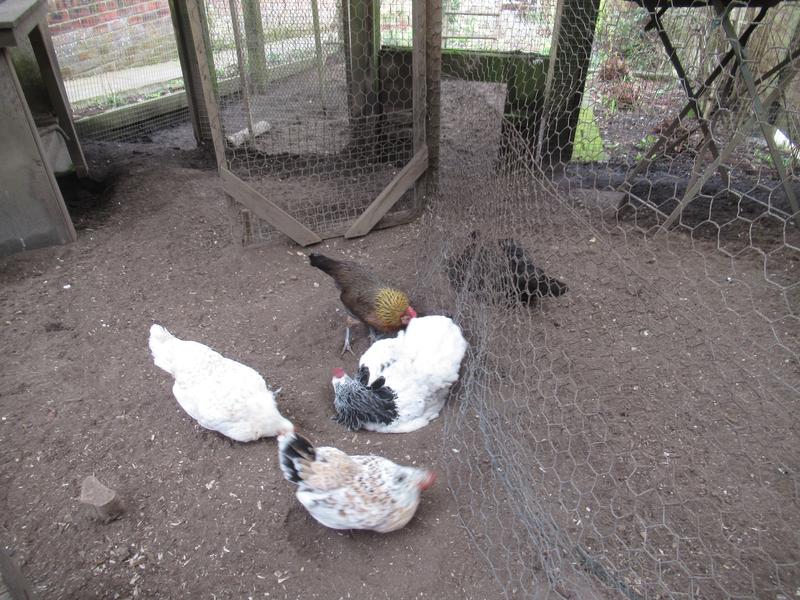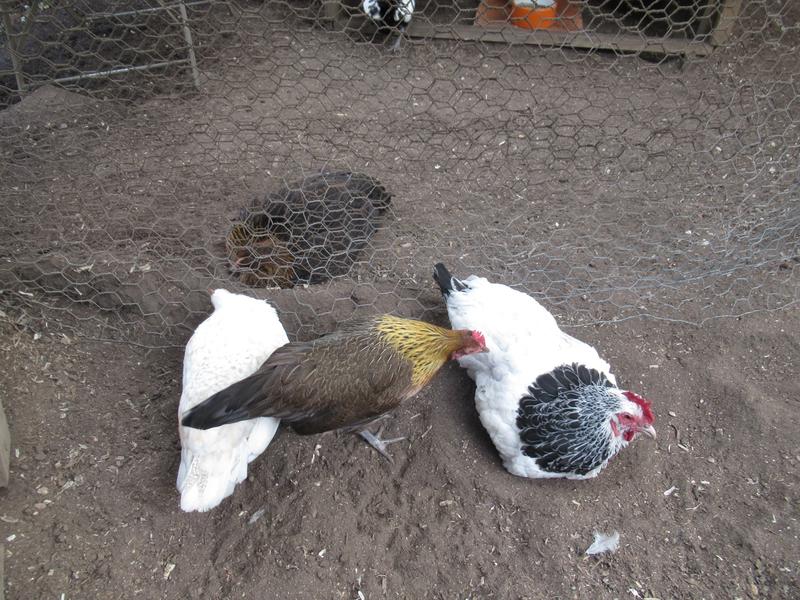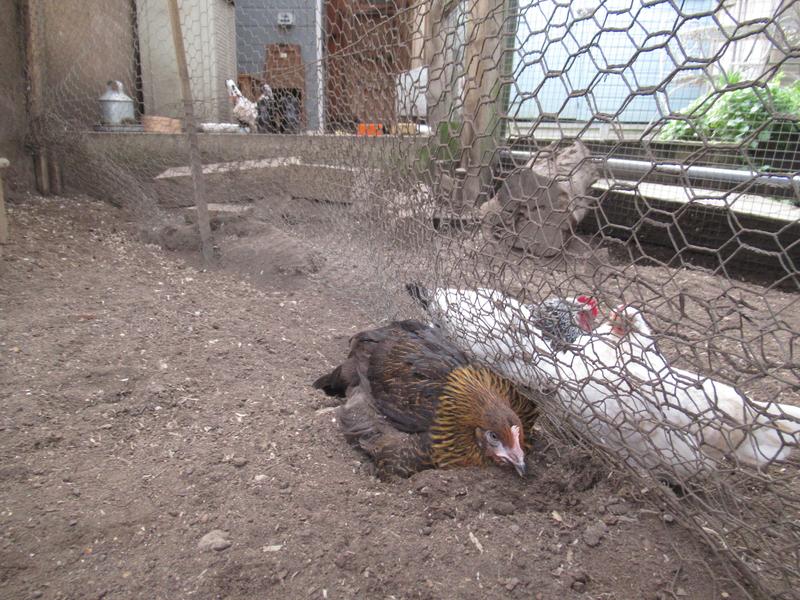 Sometimes they do look a bit weird when dust bathing but they do enjoy it despite the look on Star's face.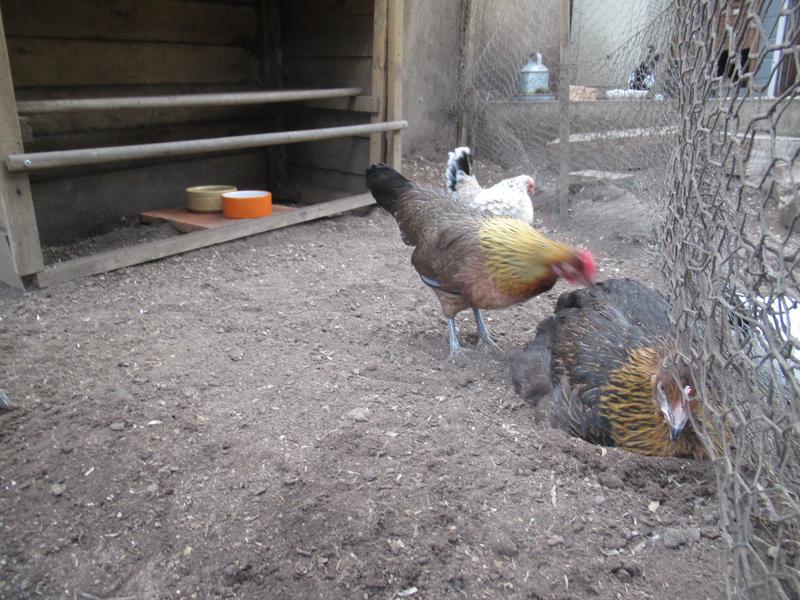 Gold really likes to help with everything.
I have now added a page with a description of Star's breed and history. I couldn't add it to my page – some information about my bantam breeds – because Star isn't a bantam. So instead I added a new page – my first non bantam girl since I started keeping bantams – it's the first line under my header photo if anyone wants to have a look or click on the link highlighted in purple.