The garden is looking amazing at the moment.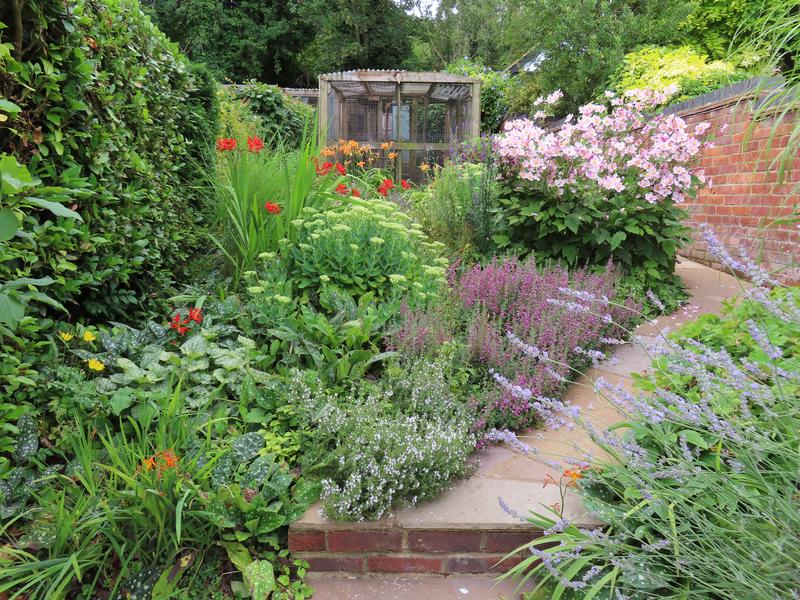 Cloud came back into lay four days ago after a two week break after her brief broody spell. Storm also came back into lay four days ago after a break of three and a half weeks after her brief broody spell. I think it has taken Storm longer because she had a partial moult in between.
Mango went broody three days ago after laying twenty eggs.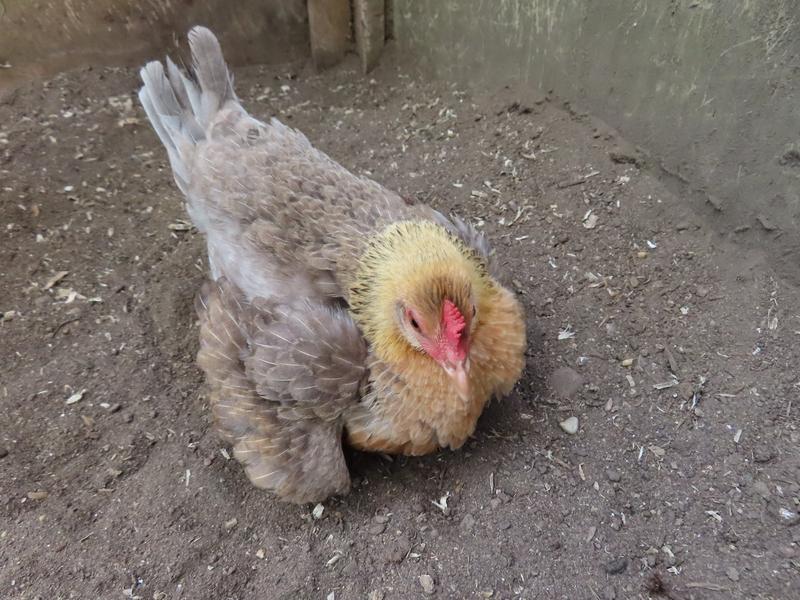 I would lift Mango from her corner in the chicken shed and put her in the run where she would stay until I moved her on.
Five days ago Sugar went broody after laying six eggs in nine days. For the last three nights I have put Sugar in the broody crate as it is only by doing this that I can stop her being broody for ever, or at least, for an unlimited time. She is now done with her broody spell.
While Mango is broody she will only sit in the chicken shed so as long as I keep that closed the other girls can lay their eggs in the nest boxes and Mango doesn't bother going in those. She settles in her corner of the chicken shed at night but once the pop hole has closed I lift her to the perch and she stays there.
Gold and Dot are still laying and Dot is the only laying flock member never to have gone broody.
All of the flock are now on layers pellets. It is advised to keep young ones on growers until they are between sixteen and eighteen weeks. I wanted to keep Autumn on growers for as long as possible but my growers pellets ran out when she was seventeen weeks. They ran out quicker with all eight girls having them. It wasn't worth buying more as they come in such a big bag that most of them would be wasted so I decided to switch to layers.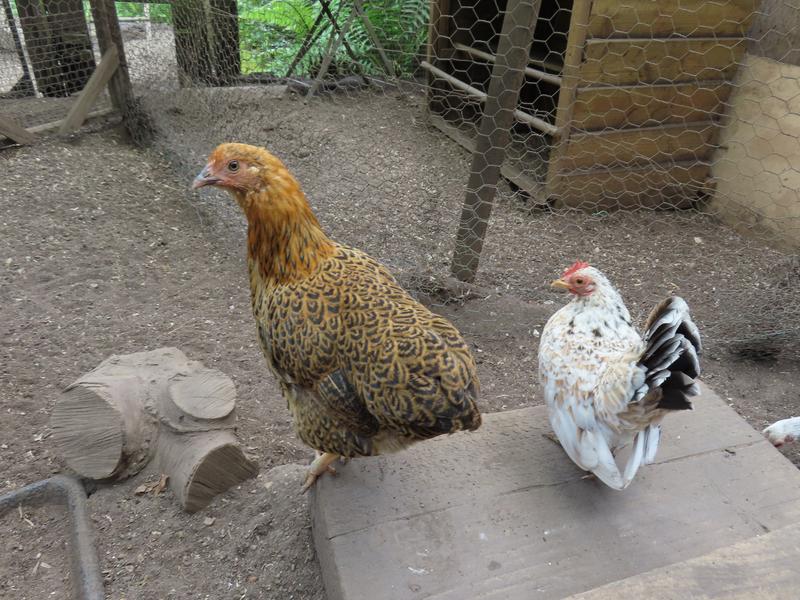 We have had Autumn for five weeks and I mixed her with the flock two weeks ago. She has been going in the chicken shed from the first night that she joined the flock. She would sit in the corner and I would lift her to a perch each evening. Last night for the first time Autumn jumped to the perch herself.
While Cloud was broody and going to her corner of the chicken shed at bedtime, Mango stayed out in the run on her own. I was still having to put Mango in each night. But since Mango has gone broody Cloud has gone in to the chicken shed each evening. Not only that but from the first night Cloud has perched with no help from me. Progress at last!
It remains to be seen what happens when Mango stops being broody but I hope the habit of going in will continue. For the last three nights Cloud has gone in and perched.
Mango and Cloud are inseparable. They dust bath together, they sun bath together, they both go to the food dish together and they both go to the water together.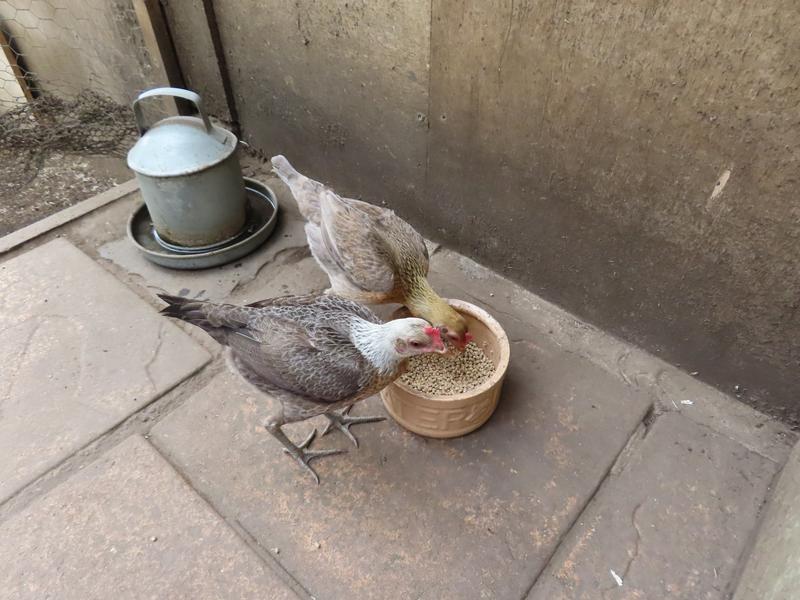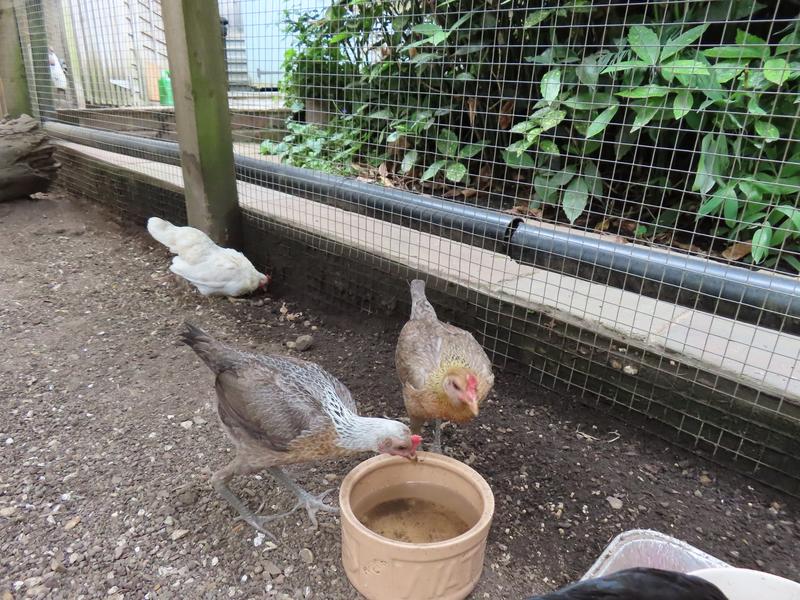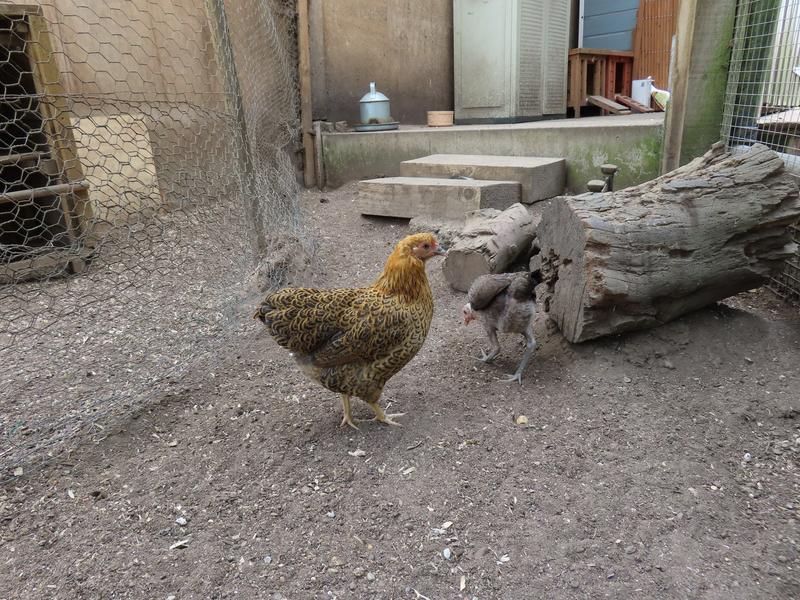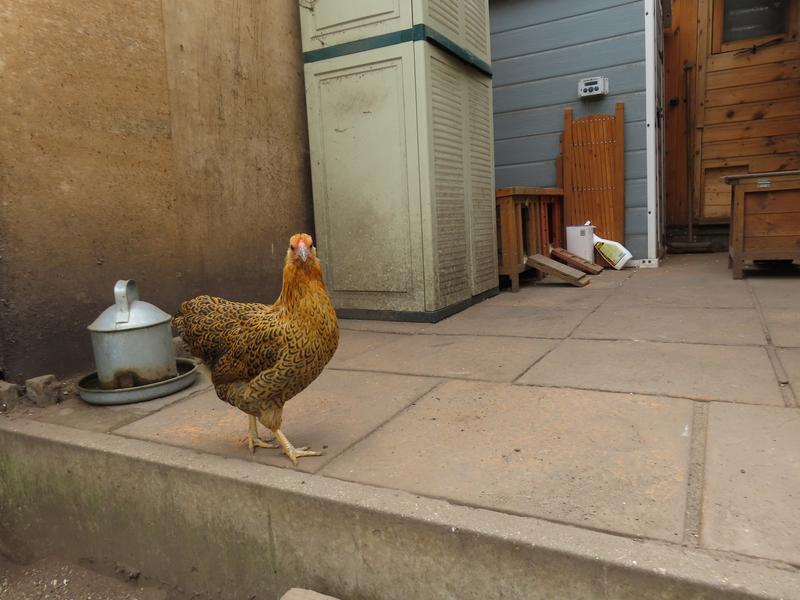 Autumn is such a beautiful girl. She also has a lovely nature and is very friendly. She has been totally excepted by the flock and none of the girls bother her at all. It so lovely to have a harmonious flock.