Today it has rained heavily, non stop, all day. I wasn't happy that Autumn's half of the run had quite a lot of wet parts. I decided that it would be best to speed up integration and mix the flock from today.
At lunch time I let the girls mix. I put lots of extra feeding stations around the run and changed all the dishes to growers pellets. There are now five spots with food and water.
After a couple of hours I took my camera to the run.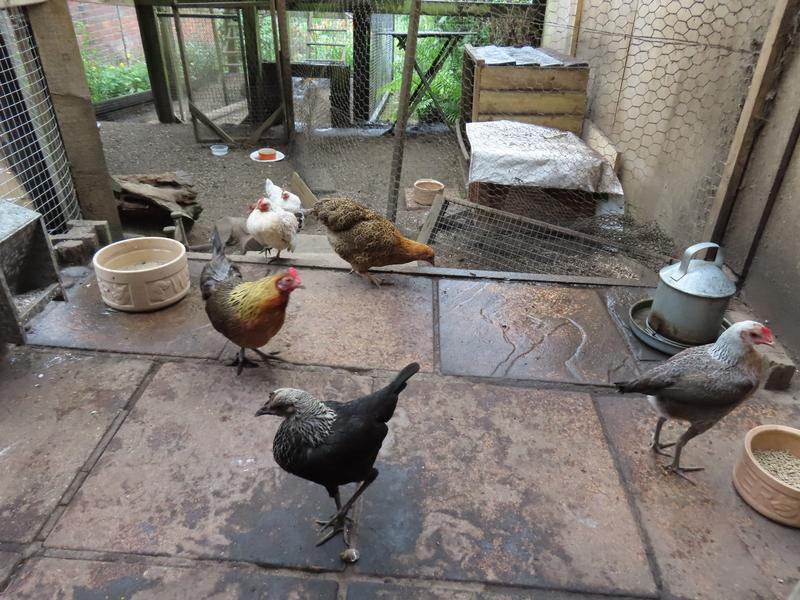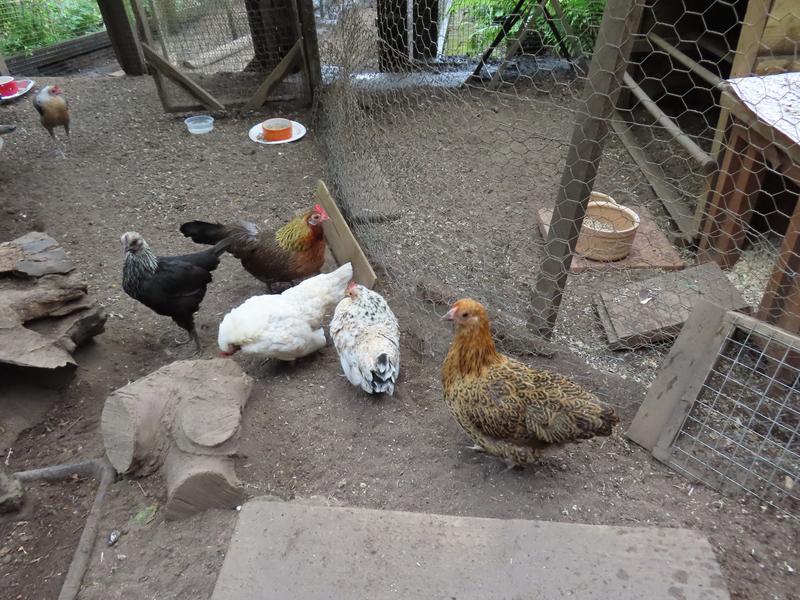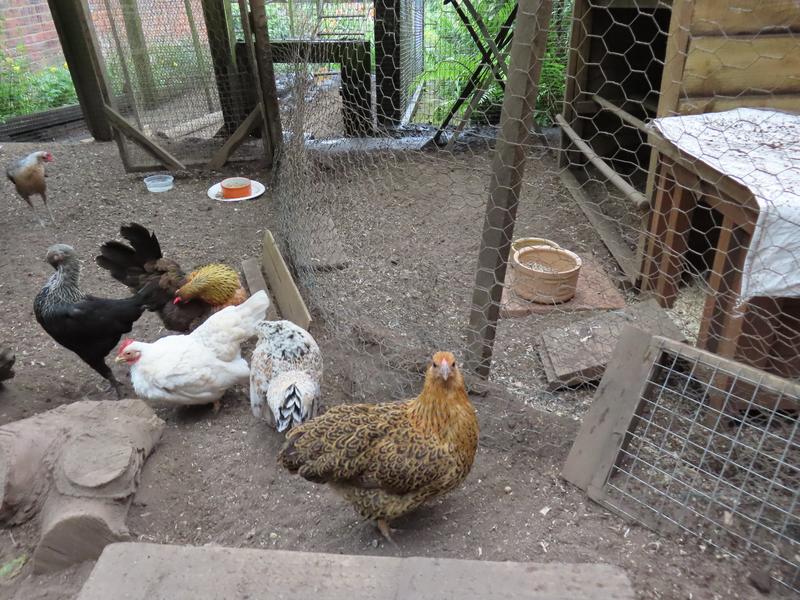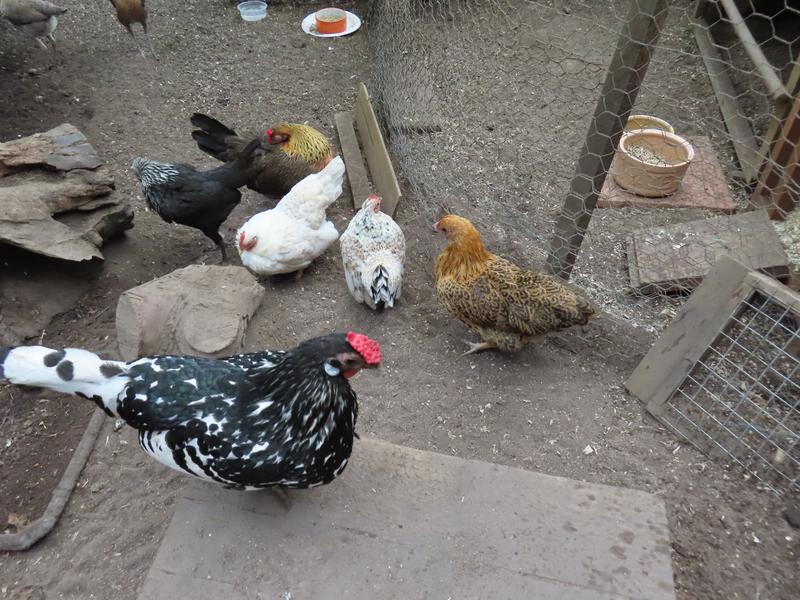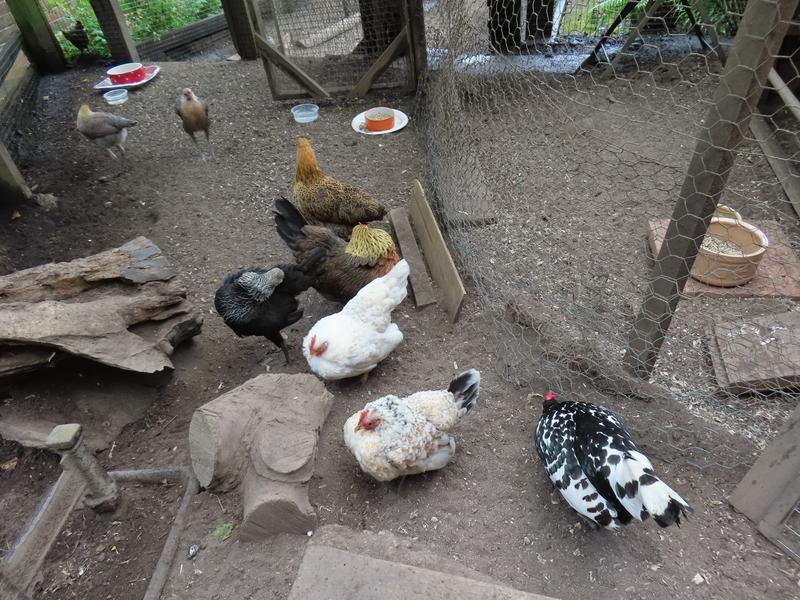 Before bedtime I will close Autumn's half of the run so that she has to stay on this side. It will be interesting to see what she does. I am hoping that she may follow the flock in to the chicken shed. That would be amazing but we will have to wait and see how it goes.
Bedtime
To my amazement at bedtime Autumn went into the chicken shed. She followed the other girls in and settled on the floor in the middle. She looked as if she wanted to jump up to the perch but wasn't quite brave enough. I lifted her to the perch and she settled there. What a clever girl! Meanwhile Mango still didn't go in until I opened the door for her. Sigh!
I am so pleased with Autumn and so not sure that Mango will ever get the hang of it. It's been a very successful day for Autumn and I feel that the flock will be fine together now.