I am still in shock that we lost Spot yesterday. It was so sudden. She had been dust bathing, running around, rushing to the treats and seemed her usual self.
I went up to the girls late afternoon and Spot was sitting with her eyes closing. I knew straight away something was wrong. I picked her up and inspected her. Everything felt normal. Her chest and crop felt normal and there was no sign of an egg problem which is the first thing I look for.
I set her back down in the run and she moved away. I checked back in ten minutes and was shocked to see her laying in the run. I thought she was gone already but she was still breathing. I picked her up and put her in a nest box so she would be somewhere more comfortable.
I kept checking on her and she hadn't moved. I felt that she wasn't suffering because she looked like she was asleep. I kept checking on her and she was gone a little later. I left her closed in the nest box overnight and we buried her in the chicken's strip this morning.
We dug up a yellow poppy and buried her and then replanted the poppy over her and marked her spot with a wooden cross.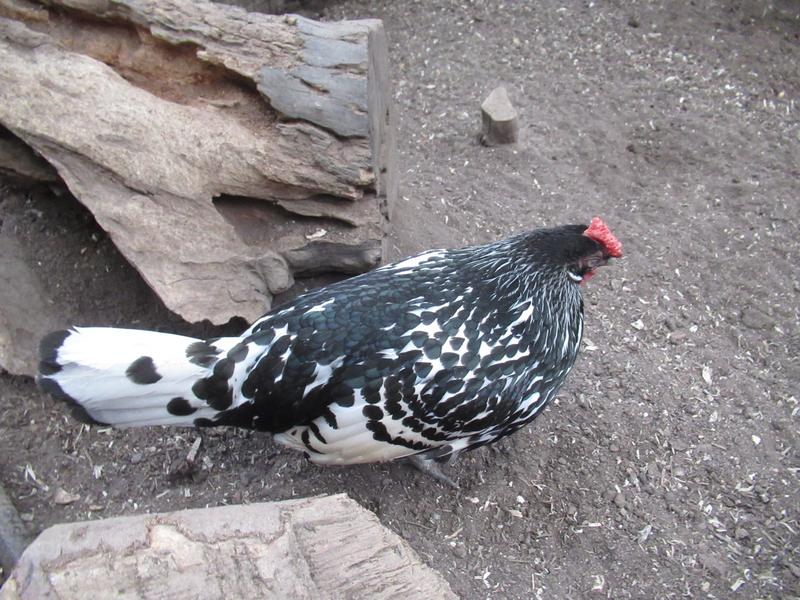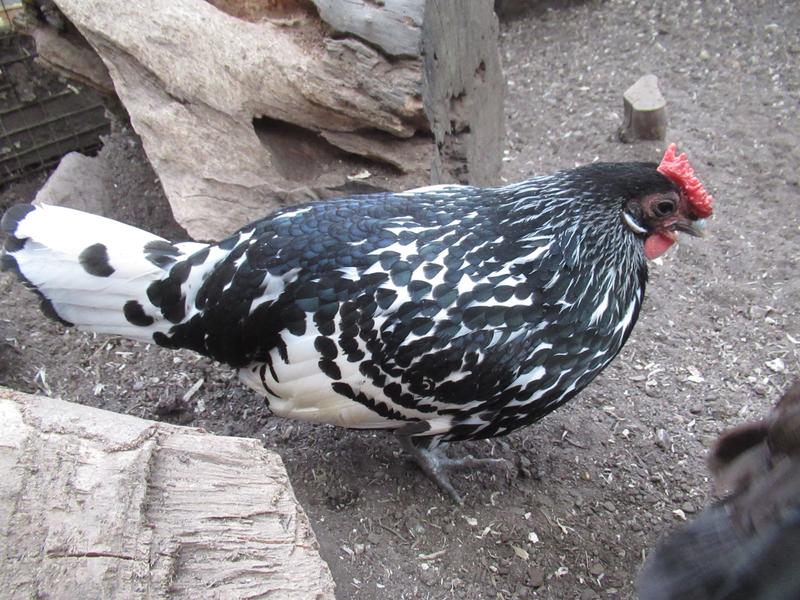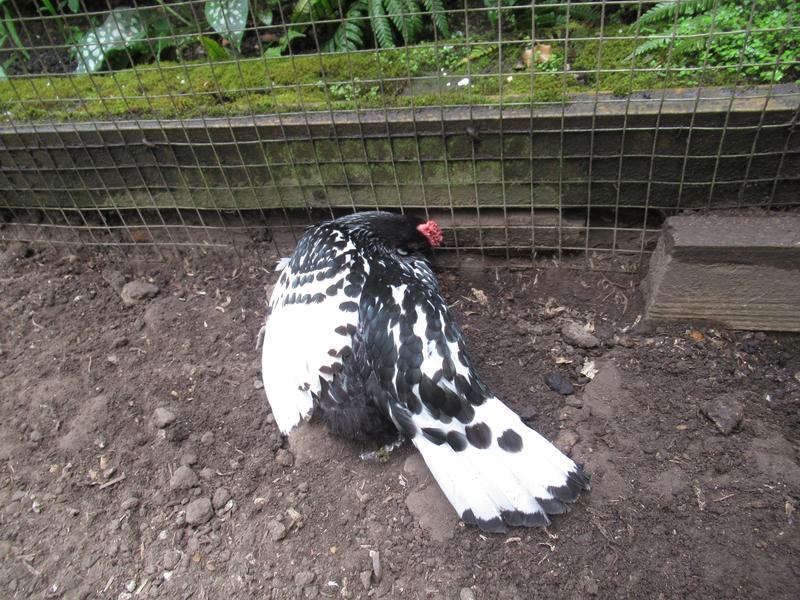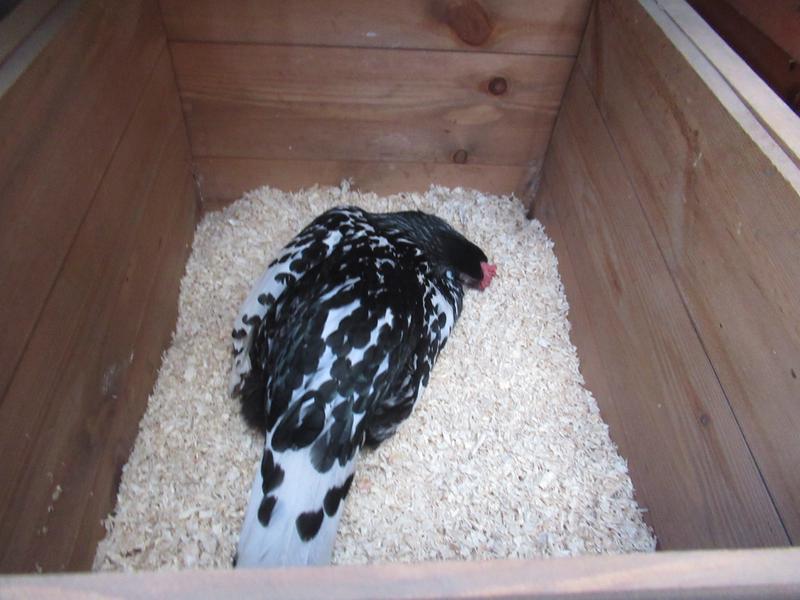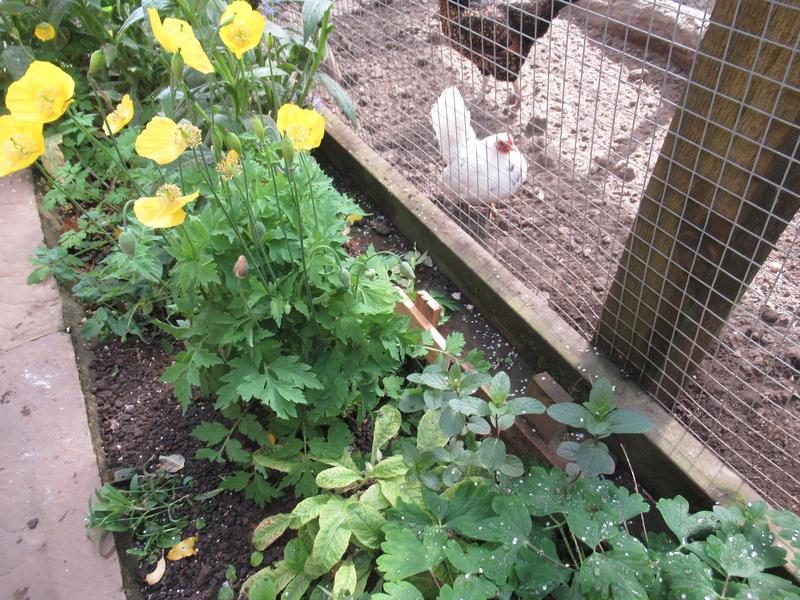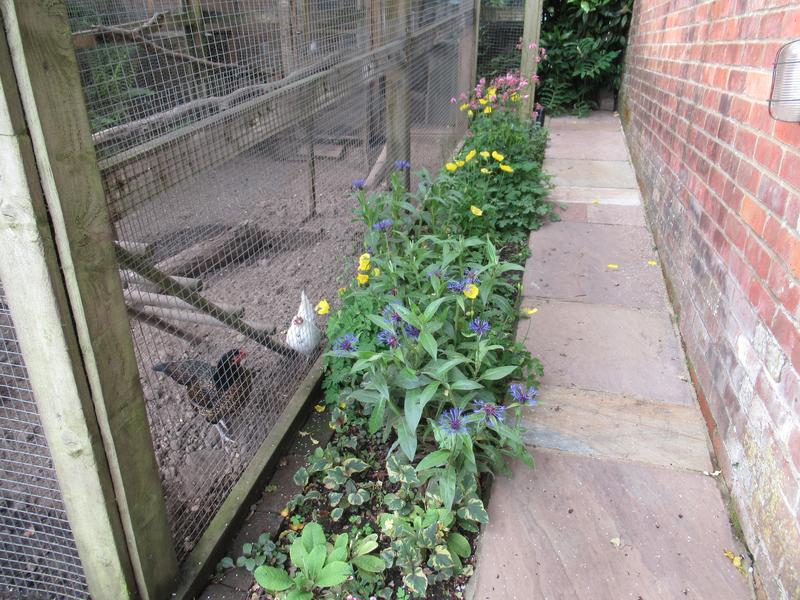 I believe that Spot had heart failure as I have seen this before with Sienna and then Jasmine who were siblings. I think that if she had a heart defect that would have caused her to be unable to lay eggs and then her heart just suddenly gave out.
For Spot it was a quick way to go and she has had eight happy months with us. For me it is heart breaking. I waited two summers to get Spot. She was a year old last month. In my heart I knew that because she had never laid there must be something adrift but she looked vibrant and beautiful.
She had grown in confidence since we had her and had a lovely nature. I just can't believe she has gone so suddenly. I will do a tribute for her soon but at the moment I am still reeling from the shock. She was such a beautiful girl and I will miss her.