We used to have difficult neighbours, next door, last time this tree was tamed. Luckily we now have lovely neighbours next door. They moved in quite a few years ago and intend to stay. This has been great for us as before them we had a succession of neighbours that didn't settle.
Recently they had their huge tree pruned which is really good for us as it was overhanging our garden and blotting out light in summer. I decided to take a before and after photo.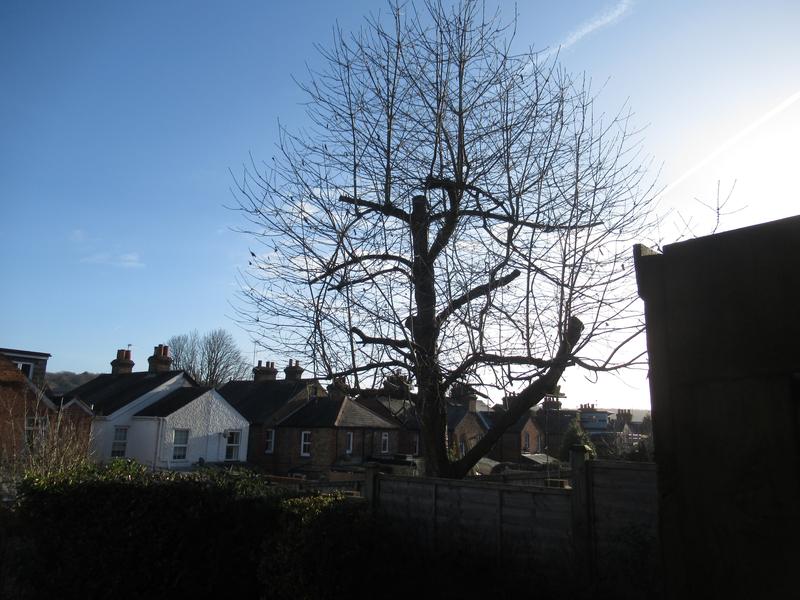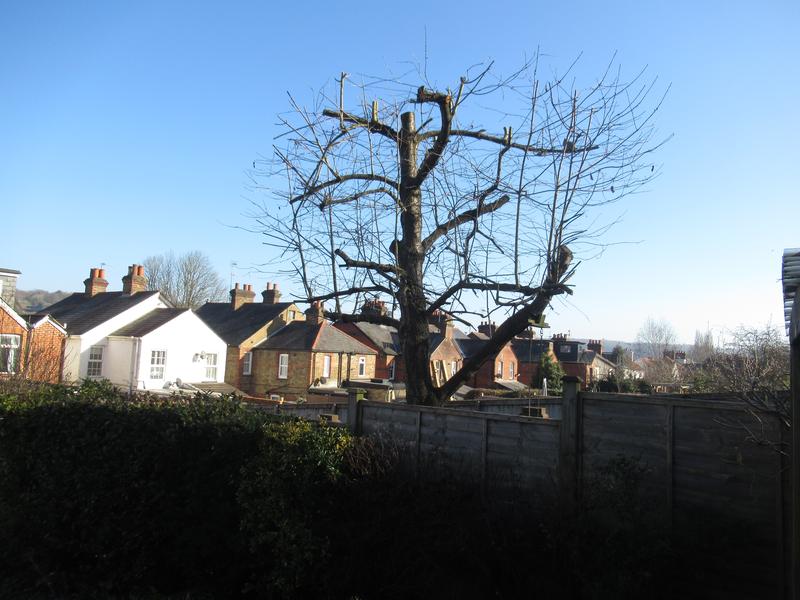 We are very happy with this tree being reduced again. A great job done.