Yesterday Sugar sat in the nest box for about an hour. I hoped that she might lay a normal egg this time. She came out of the nest box and I checked. She had laid another tiny egg that was possibly even smaller than the last one.
I held off writing a post until today to see if it would be followed by a large egg. Sugar sat in the nest box for two hours this morning but came out without laying.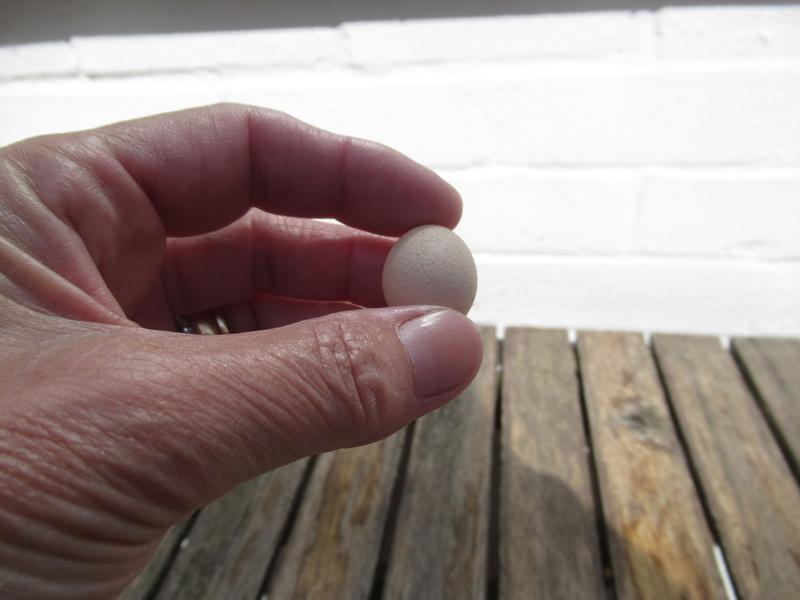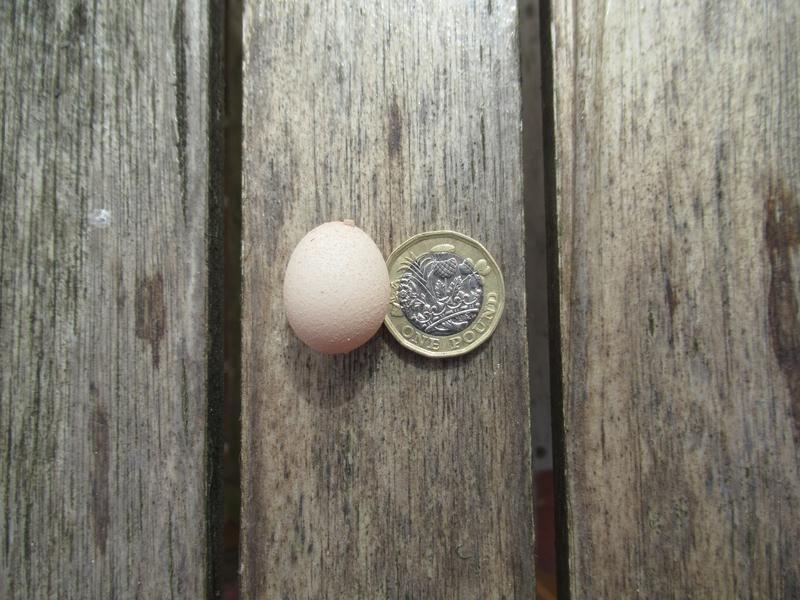 It has a little calcium bubble on the top of the shell and the shell was hard to break once more.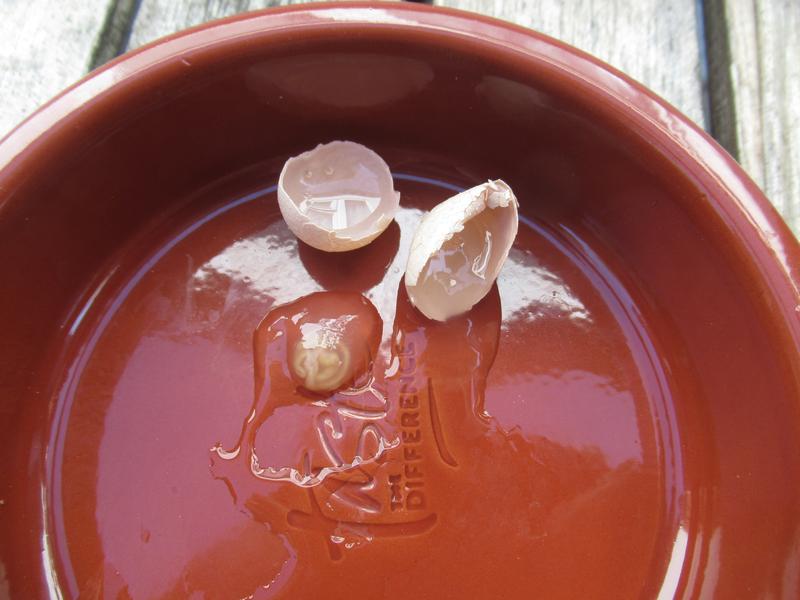 Sugar's feathers seem a bit ruffled and she has a mucky bottom. She also spends a lot of time sitting on the ground although she has spells of looking normal in between.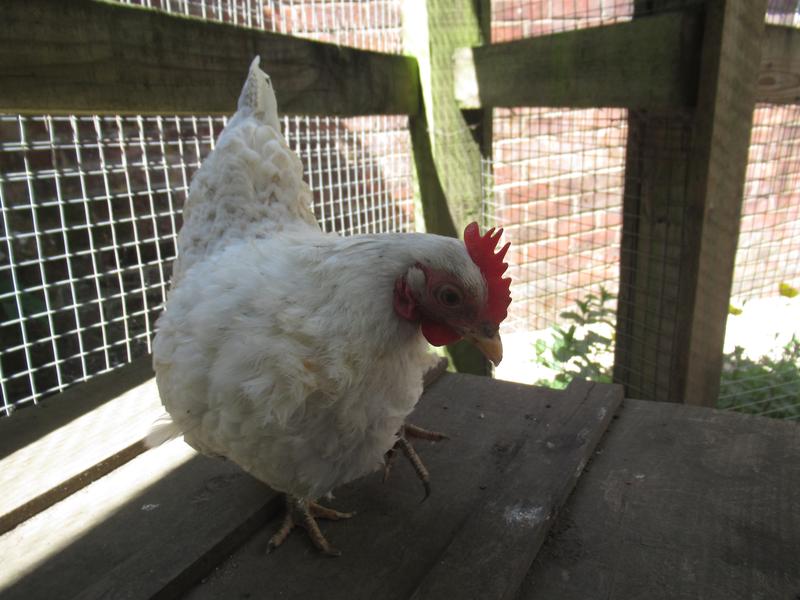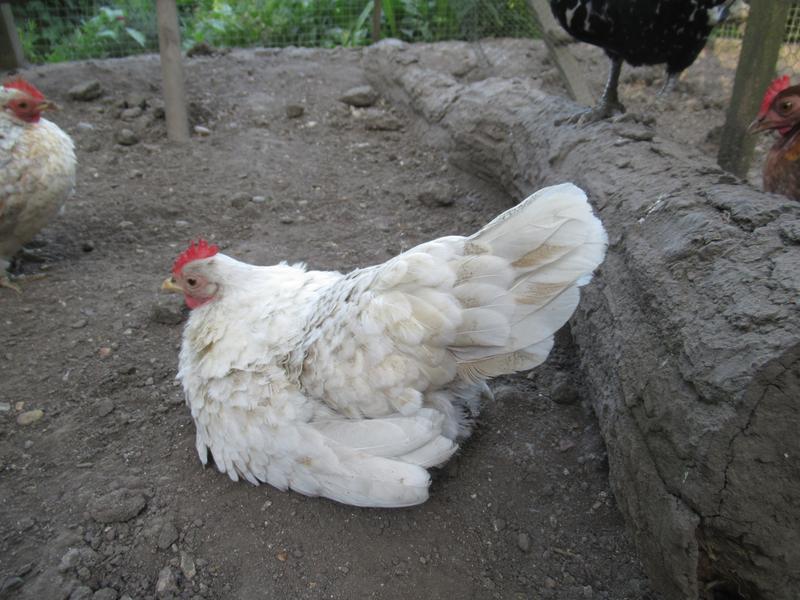 I know that all is not right with Sugar. I have never had this before though so there is nothing to do but wait and see how she progresses.
I am also a bit worried about Salmon. Salmon has been very vocal lately and I dread that she may come back into lay. Like Sugar she looks fine some of the time but also has a mucky bottom. Some of the time she too sits and seems to be breathing heavily.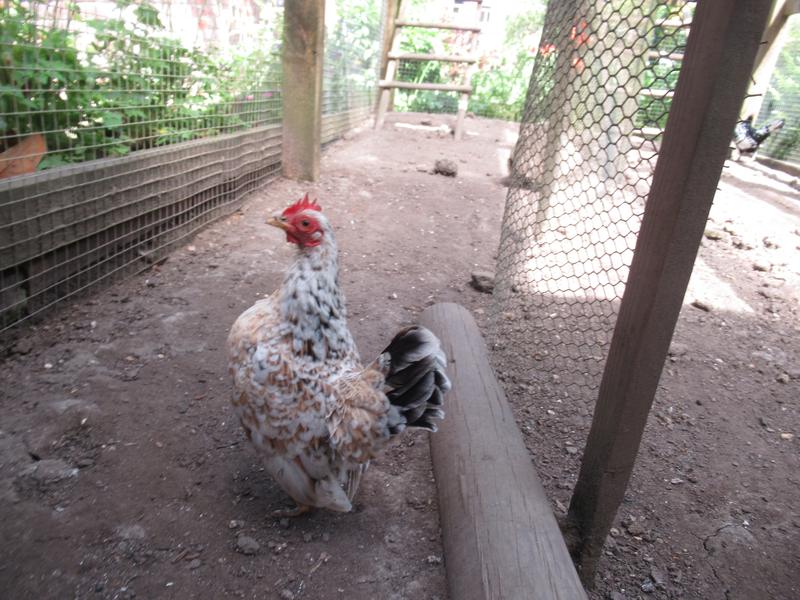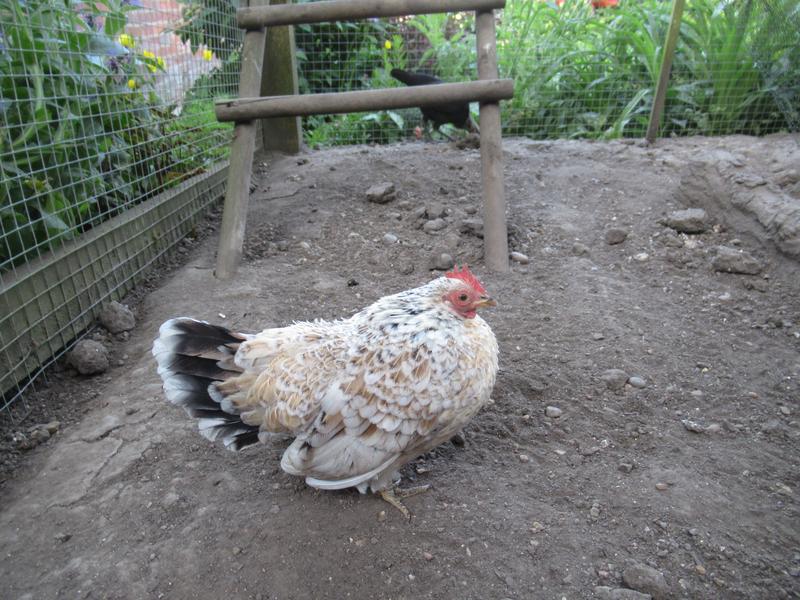 I wouldn't be surprised if we lost these two girls this year. I am not happy with how they are both looking. Salmon has had a good run being our eldest serama yet but I know that her time may be running out. I also know that whatever is going on with Sugar she is not quite right.
The other girls are looking fine and all three laid today.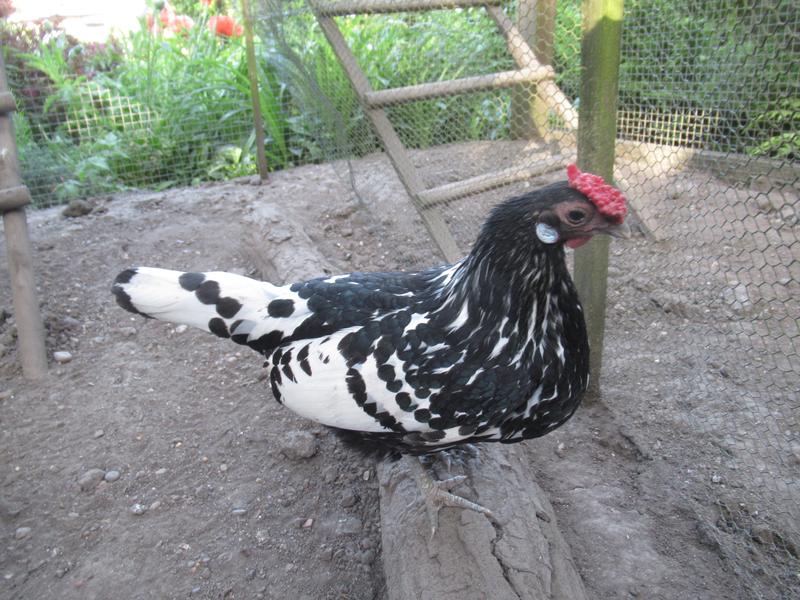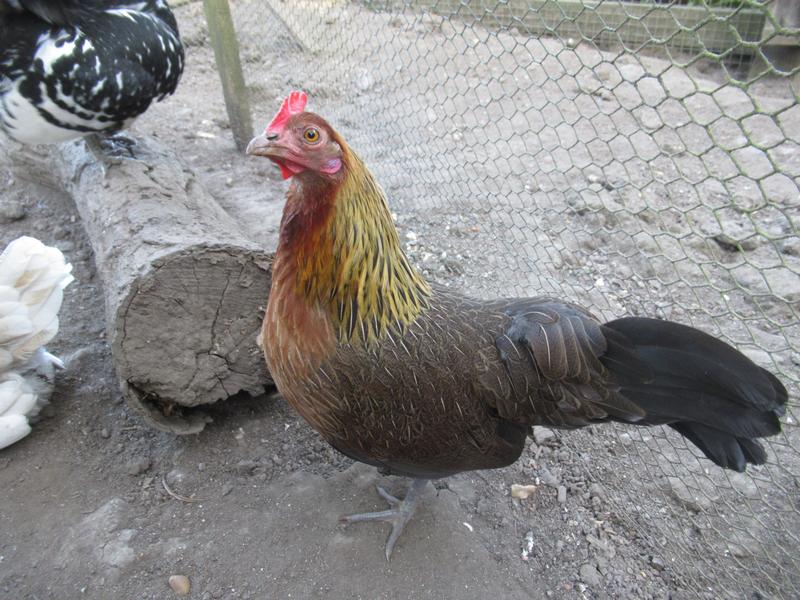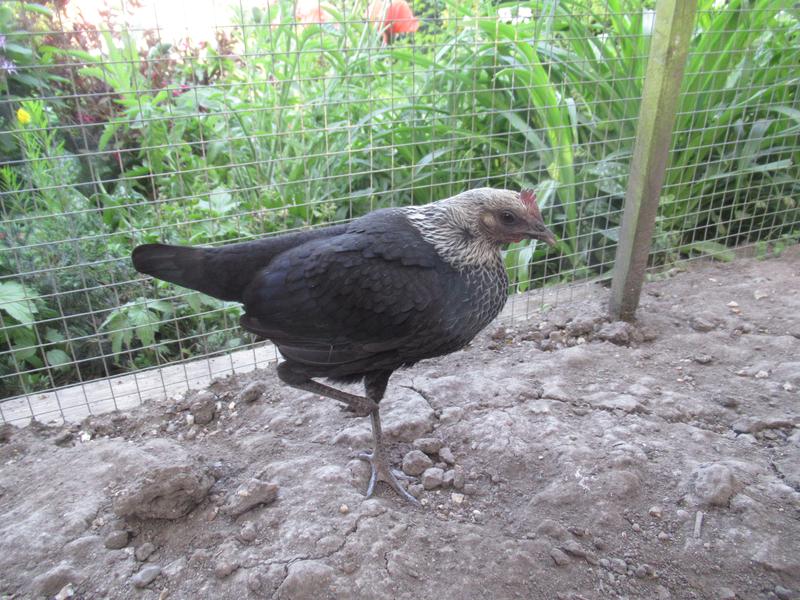 I am trying to stay positive but I am also trying to be realistic and prepare myself for the worst. If I lose Salmon and Sugar in the near future that will be the end of my serama journey. I have loved these little girls but they seem so fragile and I have lost so many that it has also been heartbreaking.
Going forward I will try to bring in hardier breeds. After recent additions I have decided that I am happier with small bantam breeds but I need to go for more robust breeds in future. I don't want the constant worry of seramas despite loving each and every one of them that we have had.