I thought we were finished with eggs for this year unless Autumn started laying. But Dot has laid two normal sized eggs. The first one was nine days after her tiny egg. The second one was yesterday, four days, after the first one.
Dot's eggs were just in time for one weekend breakfast after having to buy eggs recently.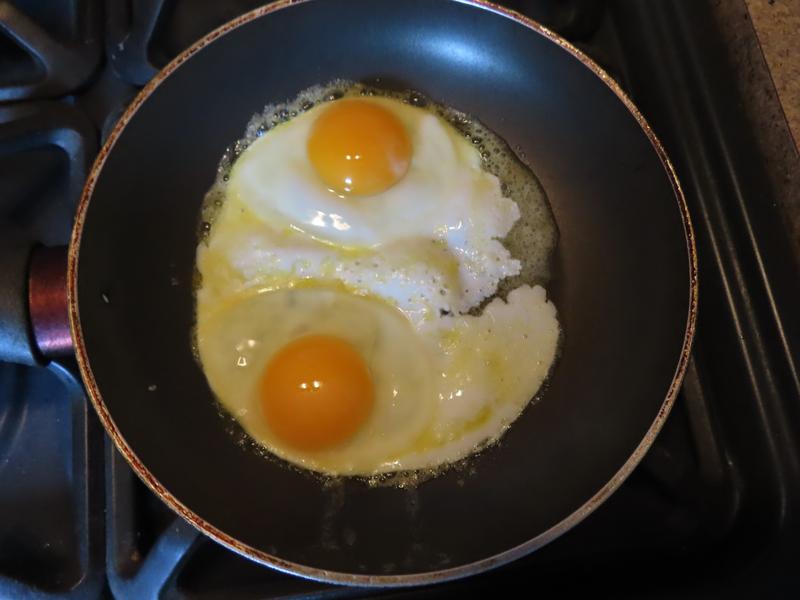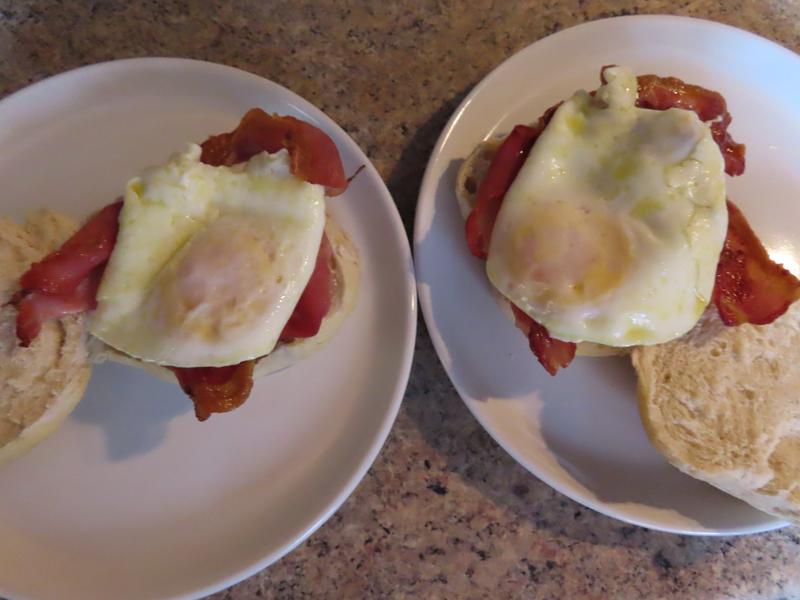 It was lovely having our own eggs for breakfast. Shop bought eggs have so much white compared to our bantam eggs.
The moulting continues. Cloud is now dropping loads of tiny feathers. Gold looks really scruffy and has pins around her face and on her head.
Mango and Cloud may finally be ready to go in the chicken shed at dusk. A few nights ago Cloud was in and perched when I checked after the pop hole had closed. Mango was very awkwardly perched on the chicken shed roof. She must have felt less secure without Cloud.
I hoped this would mean Cloud would continue to go in and Mango would eventually follow her. However the weather brightened for a few days and Mango and Cloud continued to settle on top of the nest box closest to the chicken shed.
Last night to my surprise Mango had gone in and Cloud was standing on the nest box whimpering. I assume Mango had gone in at the last moment and Cloud hadn't made it in time because Mango was standing just inside the chicken shed door. It was probably too dark for her to perch.
This gives me hope that as it gets dark earlier and as it gets colder Mango and Cloud may start going in without my help. I have never had girls take this long to start going in on their own before. I am hopeful that they will start to get the hang of it soon though.