Dot has continued to drop feathers wherever she goes and to leave a heap under her roost spot overnight. A few days ago she was down to her last tail feather. I was going to do a before and after but a few days later that ragged lone tail feather is still hanging on.
Dot looks so sad during the moult. She spends time in the shelter and when I give out the sunflower hearts she waits the other side of the wire from the rest of the girls for hers. The girls always seem to lose confidence when having a heavy moult.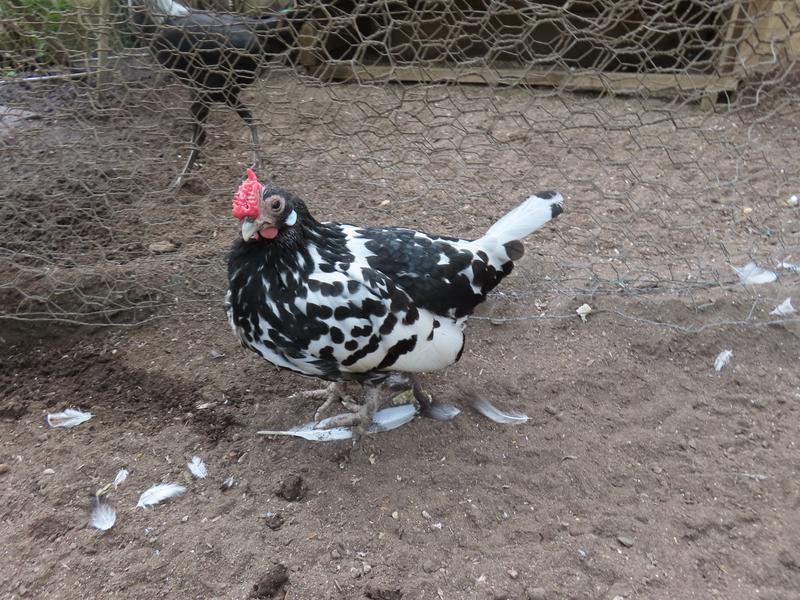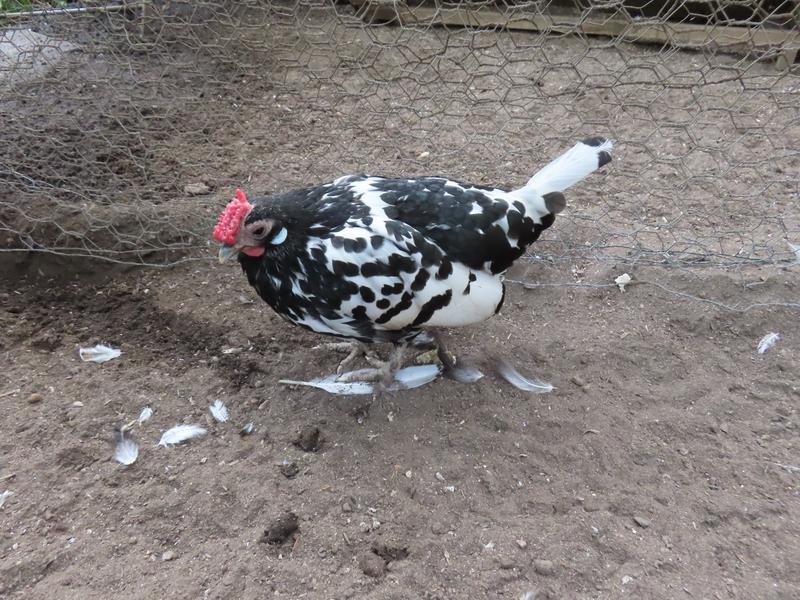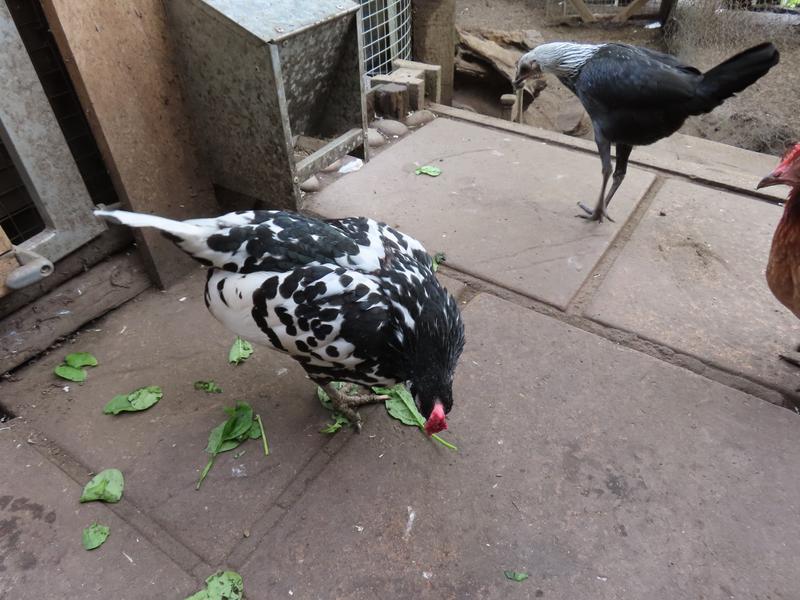 I am still picking up piles of Dot's feathers from the chicken shed each morning. It's a wonder she isn't bare by now. I'll be glad to see Dot through with the moult as I am sure so will she.