Speckles is definitely showing her age but she is still well and happy which is so good as she is our oldest girl yet.
Speckles still really enjoys a dust bath and it's always so good to see. She is moulting at the moment and always leaves behind a few feathers in her dust bath.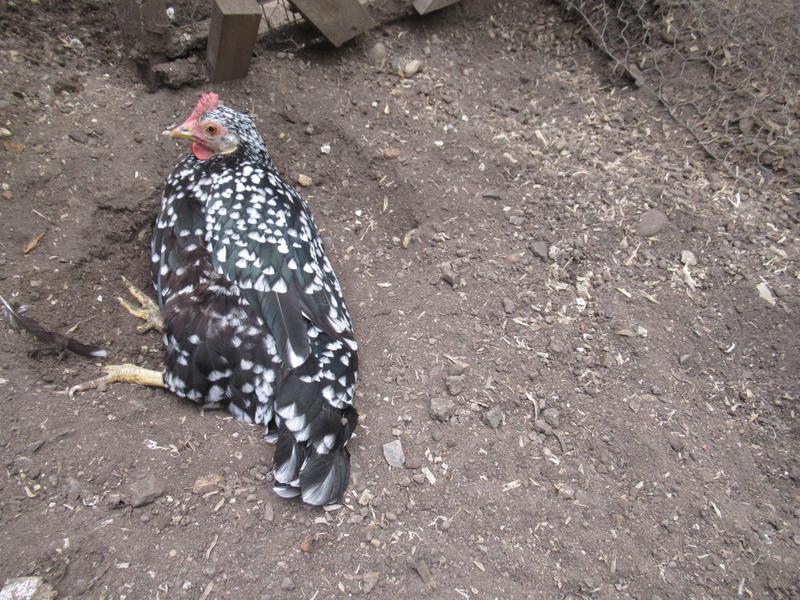 We love this old girl.